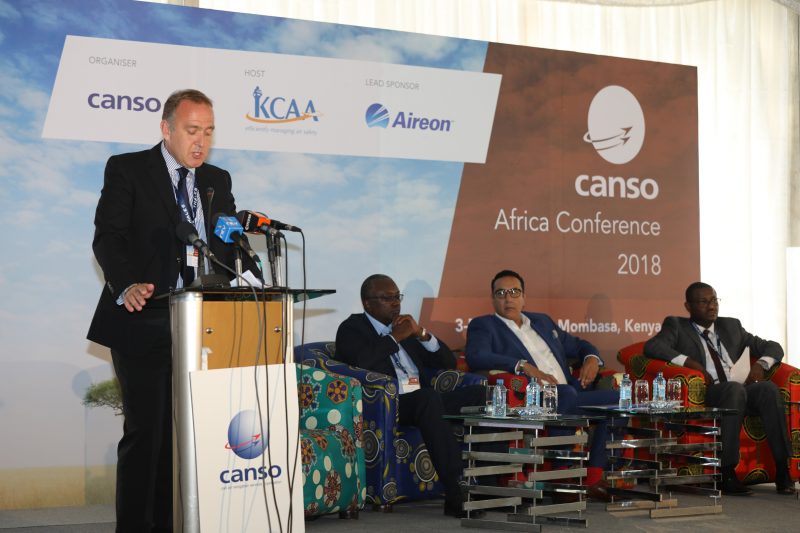 Collaboration between airlines and airports so as to navigate critical air travel problems is set to dominate talks at a continental civil aviation conference being held in Kenya.
The Civil Air Navigation Services Organisation (CANSO) Africa Conference is being held at the Whitesands Hotel in Mombasa. Over 200 aviation professionals from across the continent are expected at the forum.
With air travel on the rise, industry players have viewed the need for airlines and airports to work together to maximise efficiency of air traffic flow management (ATFM). In order to boost efforts aimed at improving safety standards, the continent's aviation professionals will meet in Mombasa for three days in September from September 4 to September 6.
The conference is hosted by the Kenya Civil Aviation Authority (KCAA) under the theme, "Improving Efficiency through Collaborative Decision Making (CDM) and Air Traffic Management (ATM)."
CANSO Africa Conference 2018 begins today! Thanks to @CAA_Kenya for a wonderful beach front Welcome Reception last night! Looking forward to our opening sessions today. Registration is now open! #CANSOafrica2018 #CANSO @AireonLLC https://t.co/SBQlPlEiOU pic.twitter.com/2tvb0LoDjY

— CANSOevents (@CANSOevents) September 4, 2018
KCAA Director General Capt. Gilbert Kibe said,  "Aviation is a rapidly changing industry with new technologies and entrants in the air traffic management operating environment presenting opportunities as well as challenges necessitating the need for a superior, efficient, effective, safe and seamless or unified airspace utilization among industry players."
CDM enables industry partners to share information and work together more efficiently and transparently with the common goal of improved overall performance, bringing a common situational awareness between all partners involved as well as refining the processes and information flows.
CANSO Deputy Director General, Simon Hocquard, said, "… partnership and collaboration are key to improving ATM safety, operations and boosting connectivity. …we all need help from each other. … solid partnerships allow us to be effective advocates and cooperative partners on both a strategic and practical level."
Tourism Cabinet Secretary Najib Balala, who officiated the ceremony in place of Transport counterpart James Macharia, said Kenya is committed towards collaboration so as to maintain standards and practices set by the International Civial Aviation Organisation (ICAO).
"Kenya is committed to providing technical assistance and support to our counterparts in our areas of expertise with a view of attaining comparable levels of Effective Implementation of ICAO Standards and Recommended Practices (SARPs) and enhancement in provision of air navigation services," CS Balala said.
SEE ALSO : KENYANS SCOOP HONOURS AT AFRICA MAGIC VIEWER'S CHOICE AWARDS
Currently, Kenya's score on compliance with ICAO Standards and Recommended Practices (SARPs) stands at 78.15% and 87.13% as audited under the Universal Safety Oversight Audit Programme (USOAP) and Universal Security Audit Programme (USAP) Continuous Monitoring Approach respectively.