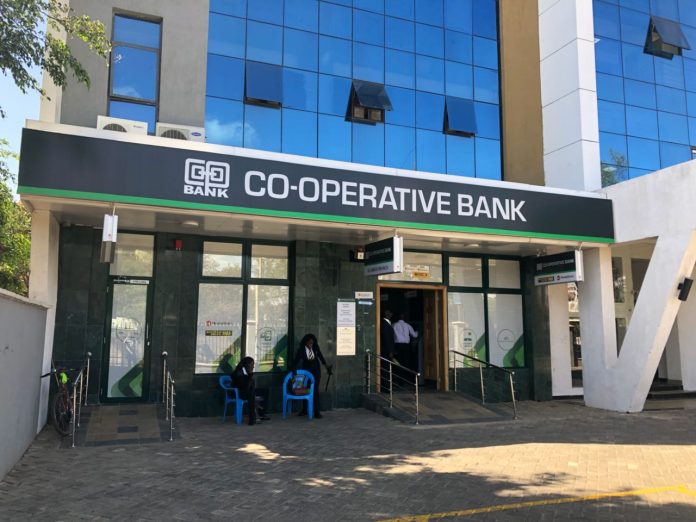 Kenya's Co-operative Bank has confirmed a three-year extension of its venture with the government of South Sudan, confident of its Juba subsidiary's long-term prospects despite experiencing major challenges so far.
The joint venture established in 2013 the Co-operative Bank South Sudan Limited (trading as Co-operative Bank of South Sudan). Co-op Bank holds a 51% controlling stake in the subsidiary while the South Sudan government holds the remaining 49 percent equity in trust to be transferred to the co-operative movement in South Sudan within a few years.
The transfer of the government's stake to the co-operative movement in South Sudan has been delayed by hindrances including political and economic instability.
The financial services giant was keen on replicating its Kenyan business model centered on lending to co-operative societies and SMEs across sectors such as agriculture and real estate.
Speaking at Co-op Bank's Virtual AGM on Friday, CEO Gideon Muriuki stated: "The 49 percent shareholding held by the government of South Sudan was to be transferred to the co-operative societies in South Sudan but the peace process, the performance of that economy has taken time to stabilise and we have extended that period by another three or so years."
The current peace agreement in South Sudan is the second between President Salva Kiir and First Vice President Riek Machar, a former rebel leader. It was sealed in February 2021 and a new unity was government unveiled calming tensions between government and opposition forces.
Co-op Bank South Sudan posted a Ksh290 million loss for the half year ended June, attributed primarily to devaluation of the South Sudanese pound. Hyperinflation has been witnessed in the country – with the government on the spot for rising budget deficits after subsidizing fuel costs and printing money to plug the holes.
South Sudan achieved independence in July 2011 after a long struggle for self-determination. Co-op Bank ventured into the world's newest country two years later, hoping to expand its regional presence.
Almost all of the bank's income is generated in Kenya. Continuing the recovery trend reported by banks including Equity and KCB after the shocks of Covid-19, Co-op Bank in 2021 is on track to beat its pre-pandemic peak of Ksh20.7 billion pre-tax profit (2019).
"We believe by the end of the year all things equal we should be able to exceed Sh20 billion (profit before tax)," he stated.