China and Kenya are in talks over a possible debt service suspension to cushion the country from the economic impact of Covid-19.
Kenya had earlier seen the Paris Club of international creditors accept a request for debt servicing suspension from January to the end of June, for loans worth Ksh32.9 billion. It emerged that the state was seeking similar relief from China, the country's largest bilateral lender.
In 2021, Kenya is expected to pay China Ksh109.4 billion, driven by maturities for the second phase of the Standard Gauge Railway (SGR).
"China attaches great importance to debt suspension and alleviation in African countries including Kenya and is committed to fully implementing the G20 Debt Service Suspension Initiative (DSSI).
"We stand ready to strengthen coordination with Kenya and assist Kenya in its efforts to address debt challenges. Both sides are now keeping efficient communication through smooth channel," the Chinese embassy in Nairobi confirmed.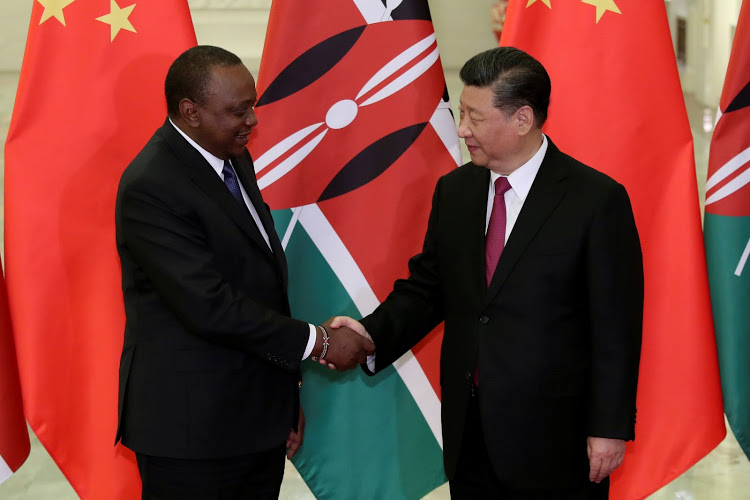 In November, China had confirmed suspension of debt service payments worth over $1.3 billion (Ksh1.43 trillion) under G20's Debt Service Suspension Initiative for Poorest Countries.
The China International Development Cooperation Agency and the Export-Import Bank of China – the China Development Bank also signed agreements with developing countries.
The DSSI program – announced in April 2020 – was meant to enable countries to make funds available to fight the pandemic.
The break was expected to benefit 23 countries, with debt repayments weighing heavily on numerous nations amid an economic downturn occasioned by the pandemic.
Under the framework, China has signed debt service suspension agreements with 12 African countries, and provided waivers of matured interest-free loan for 15 African countries.
Tax revenues have dwindled significantly in the country, with the Kenya Revenue Authority (KRA) missing collection targets partly due to widespread lay-offs and business closures.
Debt repayments have, however, remained high and now represent 62.9% of the economy or 7.1 trillion.