The Chandarias who mint millions from the toilet
The Chandarias say that their steady growth has been driven by the quality of their products, even and constant distribution of their products which has favoured consumer loyalty
After engaging in many business activities to ensure that his family lived happily in Kenya, the grandfather to the Chandaria family, Premchandbhai Chandaria, started the Chandaria Industries to manufacture toilet paper. In his mind, he wanted to have a business that would benefit his family, little did he know that what he started would become a superbrand 53 years later.
Established in 1964, Chandaria Industries has grown from a small tissue converting operation to the largest tissue and hygiene manufacturer in Kenya, East and Central Africa. It is the only tissue producer that manufactures 100 per cent in Kenya, from paper waste as its raw material to final distribution, according to management.
As is the hereditary Indian culture, his grandsons would run the business later at maturity. Driven by the zeal and vision that was in their grandfather, the two grandsons, Darnshan Chandaria and Neer Chandaria, took control years later to steer the company to success.
The company grew to a point of introducing innovative products to the market such as liquid handwash/sanitizing gel dispensers, medispread rolls, egg trays, wrapping papers, counter rolls, Duka tape, premium soft touch interfold paper towel dispensers among others. Despite such milestones, toilet paper and soft tissue has remained their biggest business contributing upto 80 per cent of the general income of the company, according to the Director, Neer Chandaria, who spoke exclusively to Business Today.
The company currently operates in 12 countries, Malawi being the latest entrant into their market list. However, it has two manufacturing plants, one in Kenya and another one in Tanzania. Chandaria Industries employs close to 2,000 people directly, with thousands of others benefiting indirectly from sales.
Despite holding the lion's share in the market , Neer sites that they face a lot of challenges, biggest of all being competion from sub-standard products in the market. To overcome this, they offer products at different values at each category for different people at different social and economic classes.
Related: Toilet paper lifts a manufacturer to super brand status
"The expansion of both its product range and regional markets has been accompanied by a strategy of running multiple brands in the same product category to ensure market access and affordability for every consumer, with its Nice & Soft, Toilex, Rosy, Dawn Pekee, Qik Dri, Royale, Safari and Nyati brands," read a press statement from the Chandaria Industries.
The Chandarias say that their steady growth has been driven by the quality of their products, even and constant distribution of their products which has favoured consumer loyalty.
The company majorly draws its raw materials from recycling waste paper, amounting to hundreds of tons per year. Through this, they have been able to save up to 22 million trees.
They term working environment in Kenya for investors as friendly. However, they are planning to expand their industry to other countries where they export their products by setting up manufacturing plants in them.
The toilet business is not always booming, as they experience low and high seasons. Their high season comes when students are opening schools and low seasons immediately after.
Though related to business mogul Manu Chandaria, they run different groups of companies. They, however, acknowledge him as their mentor in the field of business management.
The duo expect to continue dominating the Kenyan market by enlightening the society on the need of proper hygiene through innovating hygiene products that guarantee cleanliness everywhere.
KQ recovery takes off as losses shrink
Chief Executive Sebastian Mikodz attributes the improvement to decreased costs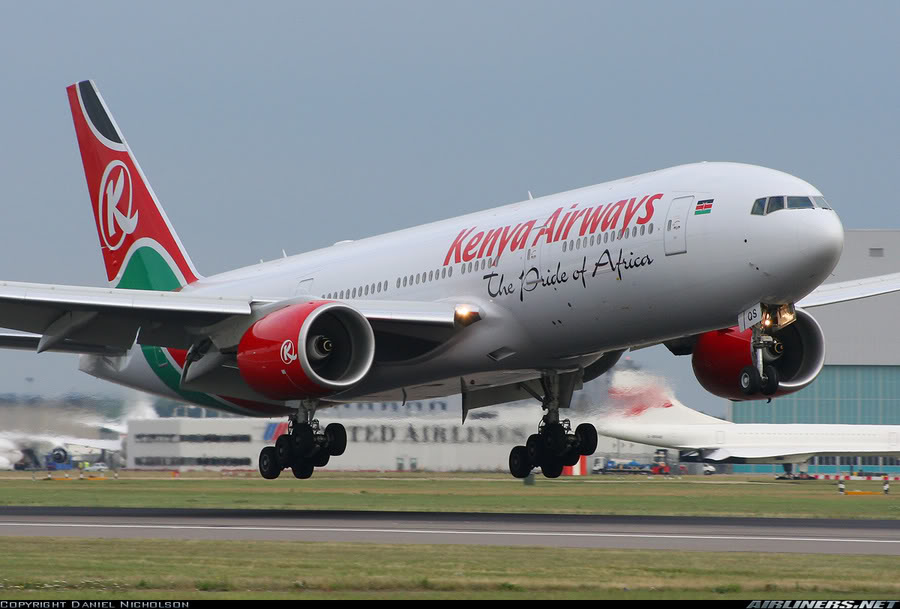 Kenya Airways (KQ) has posted a Ksh3.8 billion net loss for the six months to September, a 20.5 percent drop from the same period last year when it recorded a Ksh4.78 billion loss.
Chief Executive Sebastian Mikodz attributes the improvement to decreased costs as fleet costs were lower by 21.9 percent while overheads decreased by 8.9 percent. However, the national carrier's revenues remained flat in the period under review slightly impacted by the election period.
"During the period we have seen our business decline by 52 percent, November is flat but the bookings for December have gone up by 6 percent compared to same period last year. We will see the full; impact in our full year announcement," Mikodz said.
Cabin factor went up by 5.4 percent to 76.9 percent, passenger numbers up by 3.3 percent to 2.3 million while Intra Africa traffic increased by 6.7 percent. Operating profit grew by 52 percent to Sh1.4 billion while total asset hit Sh142 billion down two billion compared to 2016.
Focus over the next few months is to grow a profitable network, winning in key markets and improving revenue structure. "Launching the Kenya Airways New York route is a strategic initiative that will require significant investment and will be the longest flight in our network," Mikodz said.
The firm has just completed its capital optimization plan that has seen both banks and the government turn their debt into equity reducing the airlines' debt by 36 percent.
"The journey to turnaround KQ will be over six to 12 months, and there is a strong management team now in place to drive that ambition," said KQ Chairman Michael Joseph.