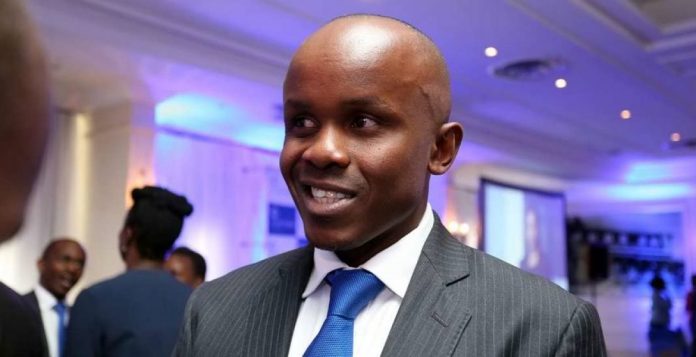 Centum Plc has begun its share buy back program after the NSE-listed investment company received the greenlight from shareholders and the Capital Markets Authority (CMA).
The offer began running on Monday, February 6. The company had in November last year set aside Ksh600.8 million for the scheme, which intends to purchase 10% of the company's ordinary shares.
Centum will buy back a maximum of 66.5 million of its own shares. The program is intended to stabilize the company's share price which has fallen from highs of Ksh80 in September 2014 to Ksh8.90 as of closing on February 6.
Centum set the maximum share purchase price at Ksh9.03 and the minimum price at 50 cents. The offer will run for a 18-month period, until August 8, 2024.
The buyback program is open to all shareholders irrespective of size. It is, however, subject to the maximum buyback size.
"The share buyback is expected to provide liquidity to shareholders who may not have been able to trade due to the current depressed market conditions," CEO James Mworia noted while addressing shareholders.
READ>Tabitha Karanja Fights 'State Capture' in Ksh14.1B Battle
"It will reward long-term shareholders whose net asset value per share will improve as a result of the reduction in shares," he added.
The Capital Markets Authority (CMA) had earlier given the nod for Centum to exceed the 25% daily volume limit for shares purchased in the 18-month program, as Centum typically records daily traded volumes of below 100,000.
The buyback, however, triggered a spike as Centum's daily traded volumes on Monday hit 1.3 million, compared to 66,600 at closing on Friday last week.
The company closed at Ksh8.90 per share on the NSE, a 1.8% increase from its previous closing price of Ksh8.74. Centum began 2023 with its share price at Ksh8.36 and has since gained 6.46%, ranking it 10th on the NSE in terms of year-to-date performance.
The offer makes Centum the second company on the NSE to undertake a buyback of its shares after Nation Media Group (NMG), which in 2021 bought back 10% (20.7 million shares) of its issued and paid-up share capital.  The share buyback provision was incorporated in the Companies Act, 2015.
NEXT READ>Starlink in Kenya: Lessons from Nigeria as Launch Nears