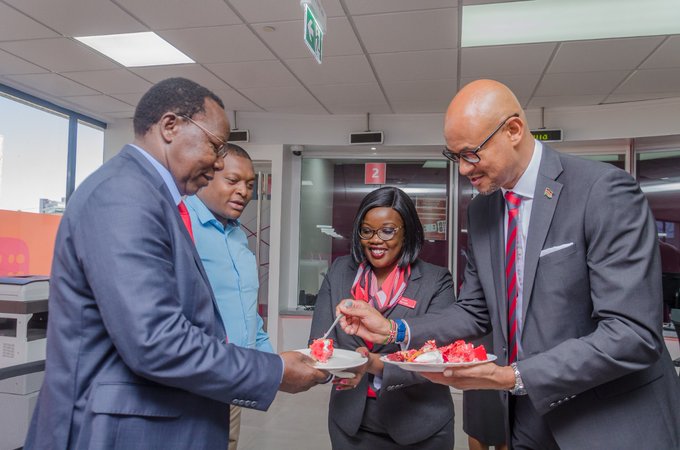 The Nairobi Securities Exchange (NSE) on Monday halted the trading of Barclays Bank of Kenya shares to facilitate the settlement of all outstanding obligations as the lender changed its trading name from Barclays Bank of Kenya Limited to Absa Bank Kenya Plc.
In a statement, the NSE said that the suspension was also meant to facilitate change of the lender's ticker code from BBK to ABSA.
"The temporary halt will take place on Monday, February 10, 2020, and is line with clause 9.4.2 of
the NSE Equities Trading Rules," read the statement.
On Saturday, the lender's ATMs across the country were not operational as the company finalized plans for the cross-over.
In July 2018, London based Barclays Plc ceased being the majority owner of Barclays Kenya after selling 53.6% of its stake to South Africa based Absa Group. Barclays now owns a 14.9% stake in the company.
The company had until June 2020 to rebrand to Absa as per the terms of the agreement, its Ugandan operation was the first East African market to fully adopt the Absa brand.
Friday last week, the Central Depository and Settlement Corporation (CDSC) advised traders to expedite Thursday's trades even as the bourse stopped trading of the share.
Road to Absa
The transition was carefully managed. The company first informed its customers across the continent that it would be serving them as Absa in Africa as it worked on owning the brand.
Barclays was a popular brand in the country as well as across Africa. Changing how customers know the brand was always going to be an uphill task. So it slowly started with changing of brand colours from sky blue to red.