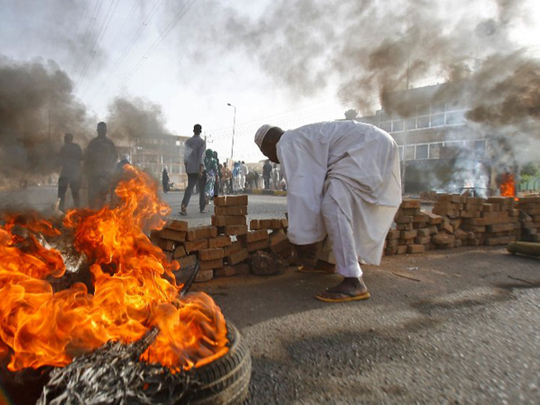 The African Union Peace and Security Council (AU PSC) has with immediate effect suspended the participation of  Sudan in all AU activities following the deadly crackdown on civilian protesters that has killed an estimated 108 people.
The Sudanese ministry of Health, however, says not more that 46 people died following the crackdown.
The Council said the suspension will persist until the effective establishment of a Civilian-led Transitional Authority, terming it the only way to allow the Sudan to exit from the current crisis.
Early in the week, the Chairperson of the African Union Commission, Moussa Faki strongly condemned the violence that erupted on Monday, which led to deaths and several civilian injuries.
He called for an immediate and transparent investigation in order to hold those all responsible accountable. Faki had called on the Transitional Military Council to protect the civilians from further harm.
The AU PSC had on April 30 issued a communique on Sudan, which demanded all Sudanese stakeholders to return to the negotiations urgently in order to arrive at an inclusive accord, which paves the way for a civilian- led Transitional Authority.
Furthermore, the Chairperson calls on all international partners to reinforce common efforts towards the immediate cessation of the violence and rapid resumption of negotiations for a political settlement.
The military, which ousted Omar Al-Bashir following months-long protests over high food prices, had announced it was withdrawing a deal reached with the protesters and called for elections in nine months but later changed tune and said it was ready for unconditional negotiations.