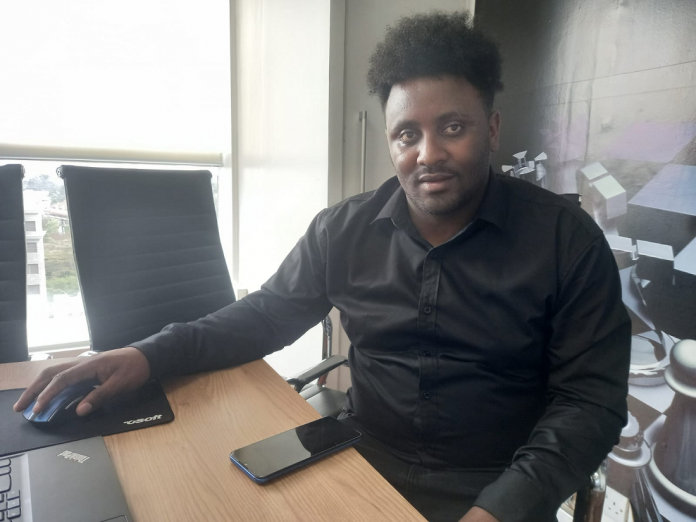 Investors at the Nairobi Securities Exchange are bracing themselves for turbulent times ahead as the slide in stocks continues. Market analysts are projecting a depressed equities markets going into 2023 driven by rising inflation and flight by foreign investors flight.
See Also >> Mobile Lender Writes Off Ksh166 Million Defaulted Loans
Incidentally, foreigners have cut the volume of shares they hold at the bourse by 360 million in the nine months to September 2022. The Capital Markets Authority's soundness report for the third quarter shows that foreign individual and institutional investors held 16.84 billion shares at the end of September, down from 17.2 billion at the beginning of January.
This has led to a drop in the valuations of blue-chip companies such as Safaricom, Equity Group, KCB and EABL are favourite picks for external investors and affected sentiment in other counters. The bear market – or simply a constant fall in stock prices –  has hit most counters on the NSE in line with a global trend of falling stocks. "The main culprit is high inflation," says Mr Rufas Kamau, a market analyst at FXPesa, a local forex trading company.
Mr Kamau says with the cost of living trending high – inflation, for instance, hit 9.6% in October – Kenyans are spending more on household budgets, and less on investments. At 9.6%, Kenya's inflation hit a five-year high, driven by increase in the cost of food, fuel, and housing, according to the Kenya National Bureau of Statistics (KNBS).
The last time Kenya recorded this kind of inflation was in June 2017 when it hit 9.21% ahead of that year's general elections. "People are spending more on personal lives and less money is being committed to investments such as stocks," Mr Kamau says. "We expect the bear market to continue as investors switch between risk-on and risk-off."
He noted that Central Banks across the globe are raising interest rates to manage inflationary pressure. Higher interest rates mean limited access to cash, which has in turn affected investments going into the stock markets. Mr Kamau says he expects Central Bank of Kenya to use monetary policy – especially reducing interest rates – to manage inflation going forward. Also, the fiscal budget of President William Ruto could help calm inflationary nerves and stabilize the microeconomic environment to stimulate economic recovery.
Read >> 10 Interesting Facts You Didn't Know About Qatar World Cup
"If interest rates fall as we expect, the economy should pick up in 2023 as the cost of credit comes down," says Mr Kamau, the analyst from FXPesa, the trading brand of EGM Securities. The uptick in economic growth will have a ripple effect on various sectors of the economy, including the stock market and forex in which FXPesa, a trading arm of EGM Securities, is a big player.
On the forex front, the US dollar has been gaining ferociously against many currencies as the American government mops back the currency that flooded the market through Covid-19 funding. The Kenya shilling has hit the all-time high of 122 to the dollar, benefitting exporters but hurting importers who have been scrambling for the green buck. "Key players are now pricing their deals in dollars, and importers have taken the biggest hit," Mr Kamau says. "It's not just a Kenyan problem, even the Nigerian Naira has doubled against the dollar."
He says CBK has not been aggressive enough in taming the dollar and it is likely to hit the 130-140 levels early next year. CBK has been raising interest rates as opposed to the US Federal Reserve, which is slowing rate hikes in preparation for cuts in 2023.
In such situations, FXPesa helps investors navigate the forex market and profit from these fluctuations.
Next >> Luck Or Smart? Corporate Chief Rehired Thrice By Companies He Ditched