Why Alfred Mutua faces litmus test in Tuesday's polls
While the governor boasts of an impressive development track record – compared to other counties in the Kamba nation – this credential will be severely tested against the region's fierce loyalty to the Wiper party, come the August 8 General Election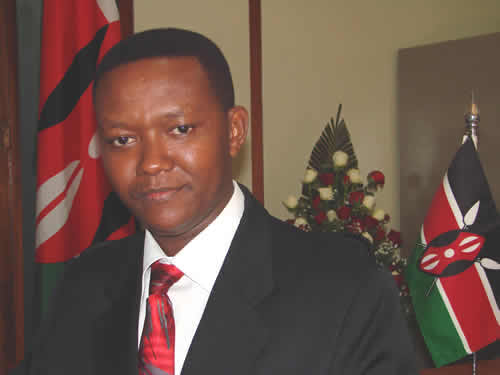 In the 2013 General Election, Machakos Governor Alfred Mutua easily rode to power on the back of a Wiper party wave that swept through the entire Ukambani region.
Having made reputation while serving as Government spokesman and with the full backing of the then Vice President and Wiper party leader Kalonzo Musyoka , Dr Mutua's candidacy was easier to sell and he beat his only competitor-  then Kathiani MP Wavinya Ndeti – by a huge margin.
Five years later, Dr Mutua faces arguably the biggest test in his political career so far as he seeks to retain his seat in Tuesday's elections.
The political circumstances seem to have come full cycle for the former government spokesman as he faces the same opponent, who now has the backing of Mr Musyoka, his former political master turned enemy.
The same Wiper wave that swept him and other Ukambani leaders to power is the same one that now threatens to nip his commendable gubernatorial career in the bud by denying him as second term in office.
Having fallen out with the Wiper leadership a few years back, Dr Mutua formed the Maendeleo Chap Chap movement to steer development but has since turned it into a political party on whose ticket he is seeking to defend his seat.
But Wiper is not taking this lightly and has nominated Ms Ndeti, formerly of the Chama Cha Uzalendo Party, in its bid to wrest the coveted seat from Dr Mutua's grip.
While Dr Mutua boasts of an impressive development track record – compared to other counties in the Kamba nation – this credential will be severely tested against the region's fierce loyalty to the Wiper party, come the August 8 General Election.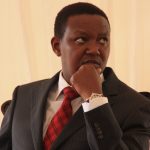 Whether Machakos residents will re-elect Dr Mutua on the basis of his much touted development track record now hangs in the balance owing the strong support that Wiper party has in the region.
Ms Ndeti, who ditched her party to join Wiper after signing a deal with its leadership, has now become Dr Mutua's main opponent. The other candidate is his politically estranged deputy governor Bernard Kiala, who is running as independent candidate.
Her nomination to fly the Wiper flag presents an almost similar contest as the 2013 General Election in which she was Dr Mutua's main challenger for the seat. Dr Mutua garnered 262,264 votes beating Ms Ndeti who managed 93,932 votes.
The decision to give Ms Ndeti the Wiper ticket again all but shattered Mr Kiala's dream to fly the same flag in the August polls.
Earlier, Ms Ndeti and outgoing East African Legislative Member Peter Mathuki – were battling within the Wiper party and managed to reach a consensus on who will fly the gubernatorial ticket but Mr Kiala rejected the party truce, prompting a long drawn-out court battle.
When Ms Ndeti was given a direct ticket in April with Mr Mathuki as his running mate, the move angered Mr Kiala and his supporters, as they threatened to ditch the party.
To forestall a fallout, the party organised nominations that saw Ms Ndeti win with 299,312 votes against Mr Kiala's 4,663.
Mr Kiala had obtained a court order stopping the nominations, but Wiper proceeded with them, saying they had not been served with the relevant orders.
This has raise political stakes with Governor Mutua often finding himself having to dismiss the Wiper nominations as "fake" arguing that the votes were 'cooked' even though it was  none of his business.
Dr Mutua's critics accuse him betraying the Kamba community when he ditched the Wiper party to form Maendeleo Chap Chap.
Businessman Dee Kivuva, a Wiper party die hard, said Governor Mutua should concentrate more on the county's politics and not others.
"Governor Mutua is not seeking a national position and that is what he must understand. He should ask Machakos County residents to elect him and stop moving all over the country," Mr Kivuva said.
Mr Kivuva says the business community has suffered heavily under Dr Mutua administration and cites his failure to pay merchants who have provided goods and services to Machakos county government as proof of failed leadership.
"The people of Machakos need water for domestic and agricultural use, reliable power not flower beds and paintings and branding on the roads" he said adding Dr Mutua's priorities are lopsided and meant impoverish the residents.
He quipped: "How do you justify spending millions on phony projects like Machakos Peoples Park when people have no water in Machakos town"
Corruption is another agenda that the governor will have to confront as he has faced numerous questions of impropriety in award of contracts and irregular procurement dealings by Ethics and Anti corruption Commission.
Mr Kilala who has since withdrawn from the race in favor of Ms Ndeti said Dr Mutua does not believe in devolution, was intolerant to criticism and does not give other leaders opportunity to serve people.
"For four years, the governor has not been able to devolve powers to constituencies and villages because until today, the county does not have village managers neither does it have ward administrators.
"This is the scheme that he has been using to enhance corruption in his government," Mr Kiala said.
But supporters of Dr Mutua have vowed to re-elect him regardless of his party, saying that he has transformed Machakos County through the development projects.
Over the last five years, Dr Mutua has maintained a high profile, launching major projects that critics and allies agree have transformed the county.
They include construction of tarmac roads, digging of boreholes to address water shortage effects and the Machakos people's park.
In an interview, Dr Mutua accused his opponents of resorting to cheap propaganda in their campaigns against him.
"Gone are the days when we could allow tribal politics. Those accusing me of betraying the Kamba community are people who want to perpetrate politics of poverty.
"My development record speaks for itself and I am confident that Machakos residents will elect me," he said.
Kenyan named World Bank chief for Zimbabwe
The World Bank has appointed a Kenyan as  the new World Bank Country Manager for Zimbabwe. In her new position, Ms Rosemary Mukami Kariuki's top priorities will be to provide strategic leadership for formulating programs that support the World Bank's twin goals and maintaining portfolio quality by working with internal and external partners for better results.
"With the support of the Multi-donor funded Zimbabwe Reconstruction Fund managed by the Bank, the Government of Zimbabwe is carrying out key reforms that aim to improve the fiscal, monetary and investment environment.  These reforms are intended to help the country achieve the broader goals of poverty reduction and shared prosperity and establish a sound foundation for re-engagement," said Ms Kariuki.
"Our cooperation also supports the Government's objective of restoring high levels of productivity through more inclusive, efficient and climate and environment-friendly approaches."
The World Bank is currently administering the Zimbabwe Reconstruction Fund (ZIMREF) that was established in 2014 to strengthen the country's systems for reconstruction and development. ZIMREF has eight projects that support the business environment, water and sanitation, health, education, public financial management, public procurement, climate change, state owned enterprises and poverty monitoring.
To date, ZIMREF has received financial commitments of US$40.4 million and will run until 2019. The Zimbabwe portfolio also includes the Health Sector Development Project, Kariba Dam Rehabilitation Project and the Hwange Sanyati Biological Corridor Project.
Ms. Kariuki joined the World Bank in 1988 as a Research Analyst and has worked in various countries across the globe, including field postings in the Africa Region and East Asia.  Her recent assignments in the Urban Development and Water and Sanitation sectors include Sector Manager, Practice Manager, Global Lead Specialist and Lead Specialist.
She also worked as Sector Leader for Sustainable Development sectors including urban development, energy, mining, agriculture, water and sanitation, transport, environment and social development. (Source: worldbank.org)
IEBC set to file electoral forms with Supreme Court
On its official Twitter handle, the electoral agency said they will file 109 volumes and 54,400 folios of election results declaration forms at 2.30pm Tuesday
The Independent Electoral and Boundaries Commission (IEBC) will submit all election forms to the Supreme Court ahead of the hearing of National Super Alliance (Nasa)'s petition.
On its official Twitter handle, the electoral agency said they will file 109 volumes and 54,400 folios of election results declaration forms at 2.30pm Tuesday.
"We will submit all statutory forms used to declare results this afternoon to the Supreme Court – the forms 34As, 34Bs and 34C," IEBC said.
The opposition coalition went to the Supreme Court last week to challenge the results of a presidential election which it says was rigged.
Election authorities said President Uhuru Kenyatta won the August 8 election by 1.4 million votes but presidential candidate Raila Odinga said the results are false.
A statement by Nasa gave details of the petition, saying votes for the opposition had been removed from the some of the totals. The statement also accused election officials of faking documentation.
The paper forms, which should have been signed by an agent for each part supervising the polling station, were designed to be an additional check against the possibility of rigging.
The electoral commission had been slow to publish scanned copies of papers detailing results from each of the country's 40,883 polling stations.
On August 15, the National Super Alliance claimed IEBC planned to falsify presidential results on forms 34B, while Thirdway Alliance leader Ekuru Aukot has reported anomalies in the results.
Aukot applied on Monday to be enjoined to the case.
NASA's Musalia Mudavadi claims in a statement that the electoral agency has "failed or refused" to share the forms from returning officers in 290 constituencies to eight presidential candidates and their agents.
In plastic bags ban, Kenyans lose a faithful servant
Juala is a necessary evil in many households, and Kenyans will learn how to live without an item that has made life easier for them for years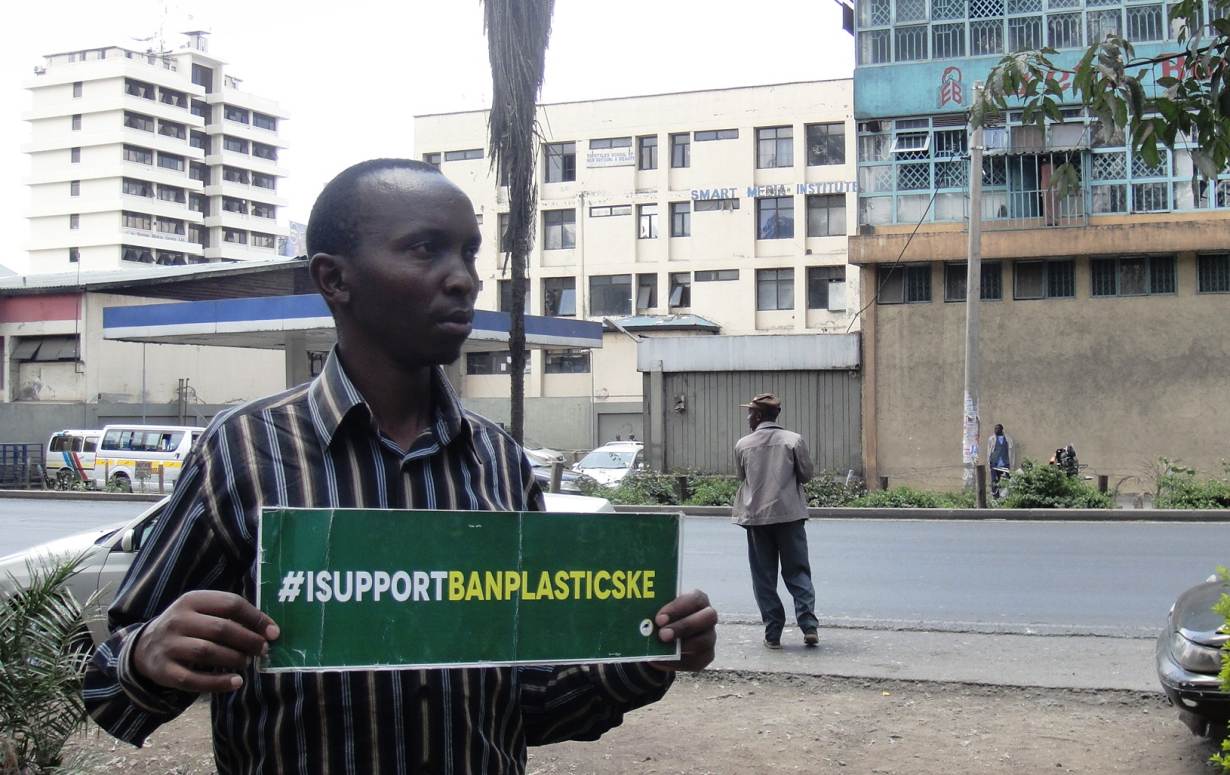 Time has come for it to die, because of its stubbornness to the environment. Though perceived to be hazardous, it has become the darling of many hence it might not vanish easily. Statistics show that supermarkets and retail outlets produce at least 100 million plastic bags annually. It has become part and parcel of lives of all Kenyans over the years and no one can imagine a life without it.
The polythene carrier bags are set to exit the stage by next month to reduce environmental pollution following a ban by Environment and Natural Resources Cabinet Secretary Judy Wakhungu in February this year. However, how  effective the order will be is still uncertain since a similar directive by the National Environmental Management Authority (NEMA) to ban the manufacture and importation of the plastic bags in 2011 fell on deaf ears.
Commonly known as paper bags, the polythene bags are found almost everywhere, be it in cars, offices, at home, in the market, in people's pockets or even dumpsites. This shows how much it is treasured across all divides of life, from the poor to the rich.
What would life look like without a plastic bag to carry sukuma wiki from that mama mboga? It is one of the many uses plastic bags are known for as Kenyans brace for their exit in a week's time. Most people who use them for shopping will have to look for alternative ways to carry their goods from the market place and shops.
They will be required to buy reusable bags, a move that will save supermarkets the expenses they have been incurring in providing polythene papers free of charge for shoppers.
The century old product has also been used as a storage bag for most people. After doing shopping, most people reuse the plastic bags to store household stuff. This might still continue, provided they are not used publicly since government officers might not be forced to comb your house for plastic bags, hence you remain safe.
Plastic bags, being trash in most cases have also been used to collect all kind of trash bearing in mind they are less reactive to chemicals and corrosion, hence can contain any kind of reactive substances. With the eradication of the bags, reusable plastic containers will take their place. They will, however, be missed for their simplicity and mobility to dumpsites.
Also, they have been used as carrier bags. The small scale retailers rarely offer these bags for free; hence you have to buy a new one every time you go shopping in the grassroots.
Children will also not be left out. Who has grown in the rural areas and never made a ball out of plastic bags? In fact, the future generation might be amazed to hear that plastic bags were once used to make balls.
Lastly is employment. There are over 176 plastic manufacturing companies in the country, which is 3.4% of all the manufacturers combined with an estimated cost value of the sector at Ksh 88 billion. However, they might not become purely extinct, the reduced market will see many lose their daily source of income, both directly and indirectly.
Nema's decision to exempt certain types of polythene bags under strict guidelines, however, means a continued existence for some.