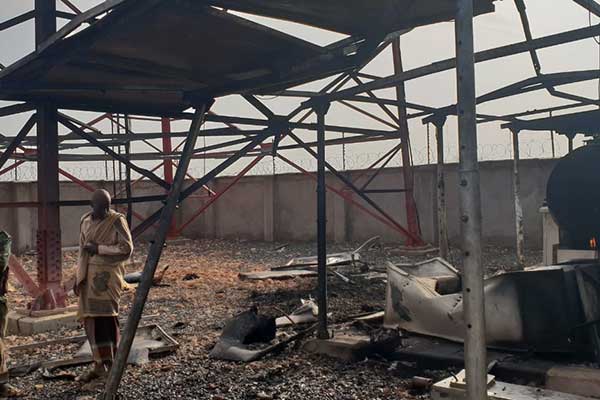 Suspected Al-Shabab m*******s on early Tuesday morning were engaged in a shootout with National Police Reservists (NPR) in Kheira village, Mandera County leading to one person sustaining a b****t i****y.
The i*****d man was identified as Isaack Abdi Bulle, a madrasa teacher while one police reservist is reported m*****g.
According to the area MCA Ahmed Gabnan Ali, the phone mast in the locale was completely destroyed in the a****k.
"The enemy struck after midnight and by morning hours g*n sounds still rendered the air," he said.
The MCA further revealed that the scene had bloodstains indicating that more i******s could have been afflicted to the Al-S*****b.
The report drafted after the crossfire seen by the media read, "The officer in charge of the area reported f**e exchange between the Al-S*****b M*******s and police reservists before a loud bang was heard from the direction of the telecommunication mast."
The m******t group which has remained active in towns near Somalia border and in Somali country.
On 15 August 2019 the m*******s raided two police camps in Fino, Mandera East Sub County at 2.30 am k*****g two civilians after the police repulsed them.
The two, a man and his son a National Police Reservist were k****d in cold b***d.
On 14 August, the Islamist group attacked a Somali government base with car b***s and shootout battle that saw both sides suffer multiple d****s.
Last month, the Kenyan government revealed plans to ask United Nations (UN) to designate the Islamist m*******s as a t*******t group so as to bring more attention in combating the e********s.