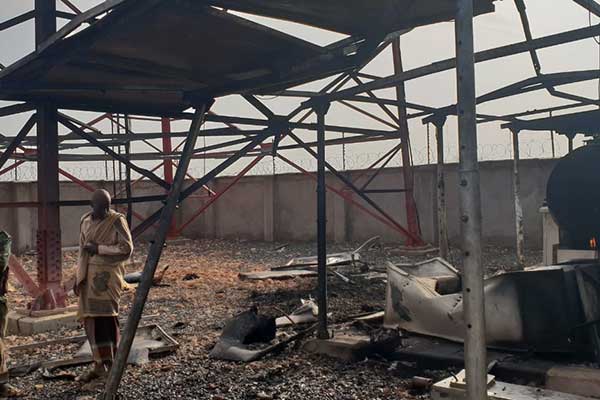 Suspected Al-Shabab militants on early Tuesday morning were engaged in a shootout with National Police Reservists (NPR) in Kheira village, Mandera County leading to one person sustaining a bullet injury.
The injured man was identified as Isaack Abdi Bulle, a madrasa teacher while one police reservist is reported missing.
According to the area MCA Ahmed Gabnan Ali, the phone mast in the locale was completely destroyed in the attack.
"The enemy struck after midnight and by morning hours gun sounds still rendered the air," he said.
The MCA further revealed that the scene had bloodstains indicating that more injuries could have been afflicted to the Al-Shabaab.
The report drafted after the crossfire seen by the media read, "The officer in charge of the area reported fire exchange between the Al-Shabaab Militants and police reservists before a loud bang was heard from the direction of the telecommunication mast."
The militant group which has remained active in towns near Somalia border and in Somali country.
On 15 August 2019 the militants raided two police camps in Fino, Mandera East Sub County at 2.30 am killing two civilians after the police repulsed them.
The two, a man and his son a National Police Reservist were killed in cold blood.
On 14 August, the Islamist group attacked a Somali government base with car bombs and shootout battle that saw both sides suffer multiple deaths.
Last month, the Kenyan government revealed plans to ask United Nations (UN) to designate the Islamist militants as a terrorist group so as to bring more attention in combating the extremists.