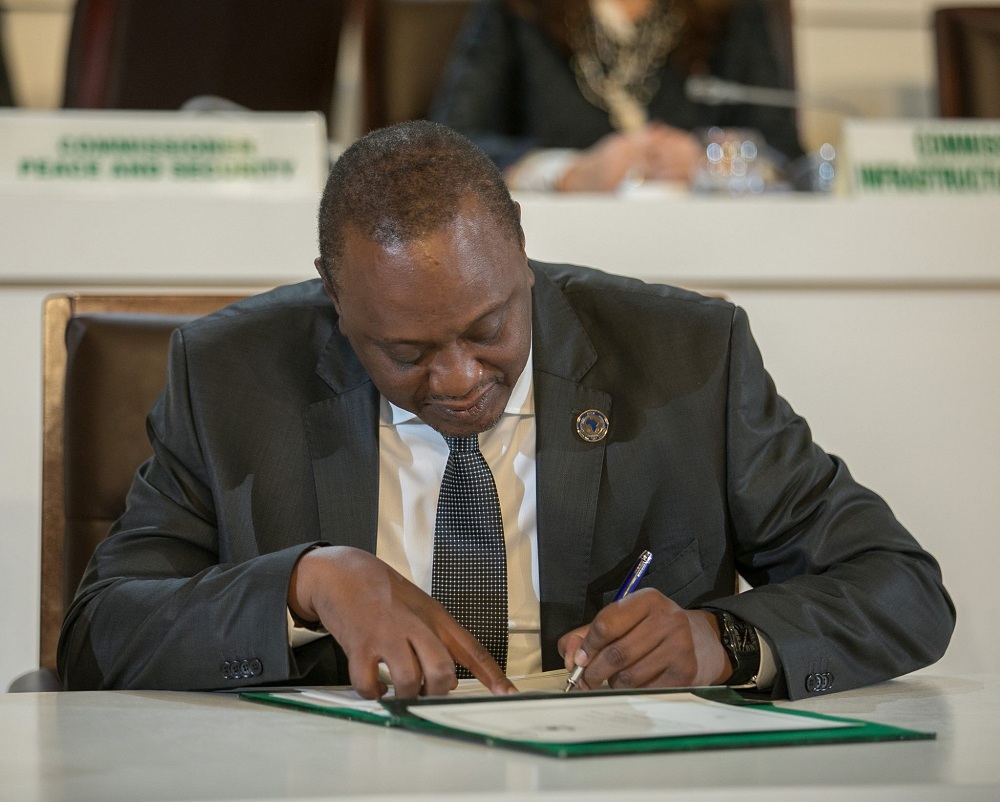 African leaders signed accords setting up a continental free-trade area that's expected to boost commerce within the 55-member African Union and eventually supplant a patchwork of existing agreements.
More than 40 nations signed the African Continental Free Trade Area agreement, or AfCFTA, which commits governments to removing tariffs on 90% of goods and phasing in the rest in future. The agreements will still require ratification by the individual governments and will only come into force when ratified by at least 22 countries.
"The promise of free trade and free movement is prosperity for all Africans, because we are prioritising the production of value-added goods and services that are Made in Africa," Rwandan President Paul Kagame said before the leaders began signing the agreements. "The advantages we gain by creating one African market will also benefit our trading partners around the world."
Intra-Africa trade stands at about 16% of the continent's total, compared with 19% in Latin America and 51% in Asia, according to the AU. The agreement could increase this by half for Africa, the United Nations Economic Commission for Africa estimates.
Three regional groups on the continent — the Common Market for East and Southern Africa, the Eastern African Community and the Southern African Development Community — signed an agreement in June 2015 to create a trade bloc covering 26 countries as a precursor to the continental grouping. A week later, members of the AU started talks for the establishment of the continent-wide free trade area.
President Muhammadu Buhari of Nigeria, which together with South Africa makes up half of the continent's gross domestic product, canceled his trip to Kigali, saying his government needs more time for input from local businesses before he can sign the pact. Ugandan President Yoweri Museveni and his Burundi counterpart, Pierre Nkurunziza, also skipped the gathering.