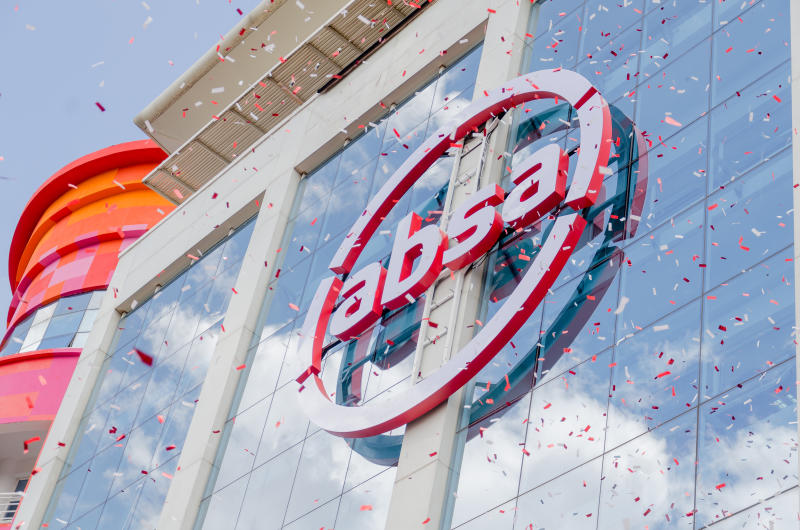 Absa Bank Kenya Plc on Tuesday, December 22 issued a profit warning for the year 2020.
The bank warned investors that net profit would be significantly lower than the figure reported for the Financial Year 2019.
The decline was attributed to the costly transition from Barclays Bank as well as the shocks of the Covid-19 pandemic.
The bank offered loan reliefs and restructures totaling over Ksh62 billion, equivalent to 30 per cent of the loan portfolio.
"This is primarily due to exceptional costs incurred in 2020 relating to our separation from Barclays Bank Plc and the brand transition to Absa, as well as a significant increase in impairment provisions in light of the Covid-19 pandemic.
"Trends and forecasts show that the rate of impairment is increasing due to delayed loan repayments and potential additional stress due to Covid-19 after effects," the company noted.
Absa noted that it had continued to support customers and small enterprises through increased lending, capacity building and other financial solutions. It advanced over Ksh70 billion in loans.
The bank's net tax profits declined to Sh1.9 billion in the nine months to September from Sh5.5 billion in a similar period last year, primarily due to Covid-19 woes.
Looking forward to the future, the bank disclosed that it was banking on expected recovery and stability in the operating environment to drive sustainable growth.
"All our business units are expected to remain profitable in 2020 with the company's Capital and Liquidity ratios expected to have sufficient headroom above the regulatory requirements," it further noted.
The 2020 transition from Barclays to Absa was one of the most watched financial events in Kenya in 2020.
Barclays Africa Group had sold a significant stake to Absa Group Ltd as Barclays looked to exit the African market.
In Kenya, the process saw a highly publicized rebranding exercise in which branches, ATMs and services were rebranded to reflect the new identity.
"We'll combine the best of our century-long past experience with new cutting edge technology, innovative products and now a vibrant new brand Absa," CEO Jeremy Awori stated in February as the transition took shape.