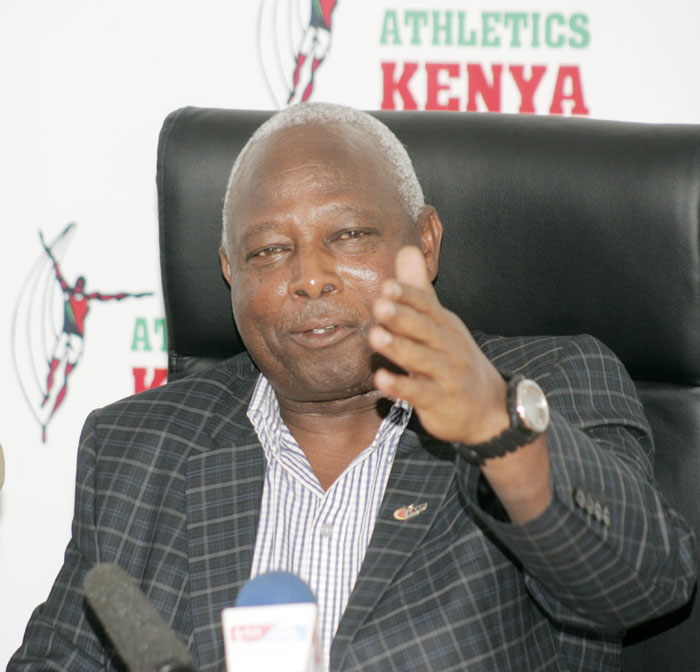 Athletics Kenya (AK) president Lt.Gen (Rtd) Jackson Tuwei has assured the first International Association of Athletics Federation (IAAF) delegation that there will be guaranteed maximum security in the midst of Al-Shaabab attack at 14 Riverside buildings in Westlands, Nairobi. The delegation that arrived on monday and tuesday is in the country to asses Kenya's readiness for the 2020 World under-20 championships.
Tuwei spoke against the backdrop of the terror attack saying that the meetings will go ahead as planned.
"I'd like to assure all that security in all aspects has been taken care of and the meetings will take place. There shouldn't be any panic," Tuwei said.
"This visit is extremely important for Kenya and will effectively kick off an extremely important leg of our preparations to host yet another successful global competition."
The delegation that consists of IAAF's Head of Event Operations Toni Jorba, Executive Director of Communications Jackie Brock-Doyle, and Chief Information Officer Dang Duy along with technical delegates Gemma Castano and Imre Matrahaz, will have meetings in Nairobi on Wednesday and Thursday.
They will be meeting with Cabinet Secretary for Sports Rashid Echesa, Principal Secretary Kirimi Kaberia, and the AK executive.
The IAAF Council's session on July 26 in Buenos Aires, Argentina picked Nairobi, Kenya as the host city of the next World Athletics Under-20 Championships slated for July 7-12, 2020.
This comes after Kenya successfully hosted World under-18 championships in 2017 at the Moi International Sports Centre Kasarani. A record turn out of 60,000 fans from all over the World attended the event on the last day alone.