Let us dive into the realm of swing trading, where you might be able to make a lot of money if everything goes your way. Because your three-month winnings might vanish like a bubble in just a few unfortunate deals, this trading method calls for a high level of discipline. Swing trading will take you through several emotional ups and downs, so you will need the correct trading method, mindset, and emotional fortitude to succeed.
Purchase low and sell high. It appears to be so simple. It is what investors had in mind when they initially started trading. They would purchase an asset only when the price is low and then wait for its increase. That's all there is to it, in theory. But even that principle has given rise to many different trading strategies people employ.
Day trading and swing trading, two of the most popular trading methods today, are the trading strategies that most traders consider. Let's look at what they are and why these strategies are so popular.
What Is the Difference Between Day Trading and Swing Trading?
Day trading requires you to sit in front of your computer all day and execute many trades. This method usually only yields minor profits of 1-3%. If you do not have anything else to do at home, day trading is a fun way to pass the time. It is ideal if, for example, it is raining outside and you have no choice but to stay indoors. But the case is different if you do it for a living. It might not be as thrilling and gratifying as you think.
Swing trading is more manageable for some people to master than day trading. You do not always have to camp in front of the computer while swing trading. You may only need to trade once every 1-3 days, or perhaps once a week. Swing trading has the advantage of allowing you to make an ample profit (20% -50%) in a shorter amount of time without having to gaze at the charts all day. It is also not overly stressful or time-consuming.
News and Technical analysis
Traders can implement their strategy in two ways: employing technical analysis or analysing the news (fundamental analysis). Traders believe that events like government restrictions, cryptocurrency bans, new exchange listings, upgrades, exchange hacks, and so on can cause the price of a coin to rise or fall. So even if some news might not seem directly correlated with crypto, it might have a bigger impact than you expect.
The most widely utilised trading instrument, however, is technical analysis. It will be your best friend in trading, and you may utilise it regardless of current events or news. A typical trader tries to study the price movement of a cryptocurrency before applying a strategy based on chart patterns, indicators, and momentum. When all technical indicators agree (known as convergence), traders may predict up to 75% of the price movement.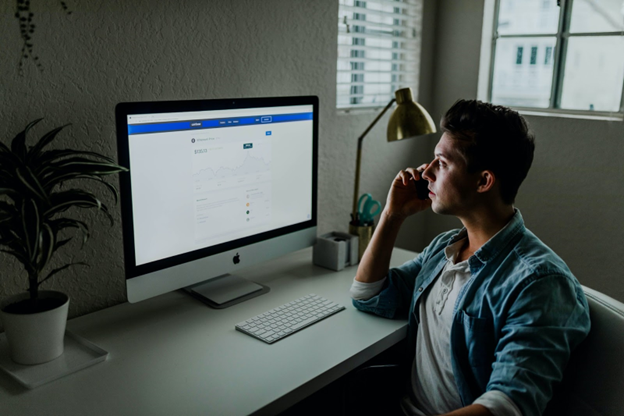 When news events and technical analysis coincide, you stand a much better chance at predicting price movements and having the market on your side. These two strategies merge to provide the best trades.
Predictable chart patterns exist in all markets (stocks, FX, options, etc.). But they are much more common in the cryptocurrency market since there are many newcomers.
See Also >> Is It Safe To Trade Forex In Kenya?
For most non-traders, trading is merely a game of chance or gamblíng. They regard it as a form of gamblíng primarily based on luck. On the other hand, veteran traders depend heavily on market information gleaned from decades' worth of research on herd mentality.
When it comes to trading, some newcomers know that they will never be able to perform as well as experienced traders. However, it is possible to get ahead with the help of some trading robots, which can recognise entry and exit points automatically. Every automated trading platform (e.g. https://bitcoin-loophole.io) reminds us that trading bots can efficiently put an end to human errors and speed up the whole process when used correctly.
That's one way you can go about overcoming the skill gap when you're a beginner. Bots usually rely on technical analysis input, too.
The visual portrayal of trader psychology on a large scale is included in technical analysis. When an individual is isolated, they make unexpected choices. It is impossible to tell what someone is thinking at any one moment.
However, when you put a person in a group, they become predictable. In a community, it means that an individual's decision-making becomes predictable — they become more likely to follow others, thus forming a trend. It is, after all, a characteristic of our species. When we're in these kinds of situations, we're predictable beings. When identifiable trends form, savvy traders capitalise on the situation.
Conclusion
The choice between day and swing trading boils down to your trading style, timetable, and preferences. Both strategies can be successful at the end of the day, so simply choose the one that seems more convenient to you. Before deciding on a trading approach, a trader should consult both technical and fundamental analysis tools.
Next >> Wawira Njiru: The Woman Feeding 33,000 Children Every Day