Hiking, an act that involves long walks and tours, is an activity that is part of body exercise as well at the same time providing the adventure of bonding with nature and your environment. It also has positive health effects attached to it such as lowering stress levels.
In the end, one who hikes engages in cardio workouts which in turn lowers fat, cholesterol, pressure hence maintaining the overall wellbeing of the body.
Nairobi and its environs, harbor plenty of hiking places for its local and foreign tourists who love to interact with nature. The places provide a quiet atmosphere with forested areas which are safely guarded.
Ngong Hills
The Ngong Hills is located in the Southwest of Nairobi along the Great Rift Valley ridges. It's a popular weekend destination for most residents living in Nairobi for relaxation, family time and bonding and catching up among friends.
At Kompass Ngong Hills with an entry fee of a Ksh200 one is able to take part in activities such as zip-lining while at Ksh1000, archery and bike riding as well.
Karura Forest
Located in the outskirts of Nairobi, this is one of the largest forests within a city's vicinity. Covering very large area acres, it gives nature its breathtaking views within the forest.
This forest is good for hiking and taking part in nature walks up to desired kilometers. At a fee of Ksh100, one is able to spend hours at the forest admiring and interacting with nature.
Nairobi Arboretum
The Arboretum is located along State House Road in the Kilimani Area of Nairobi. Ksh50 allows one to go for picnics, bird watching, nature walks, team building and many other events. \
Nairobi Arboretum is also home to lots of monkeys within it and also has hundreds of indigenous trees and species.
Nairobi Safari Walk
With a wooden boardwalk path to allow clear vision of animals within the park, the Safari Walk is common in Kenyan parks and reserves. Nairobi Safari Walk offers a preview of wildlife within Nairobi.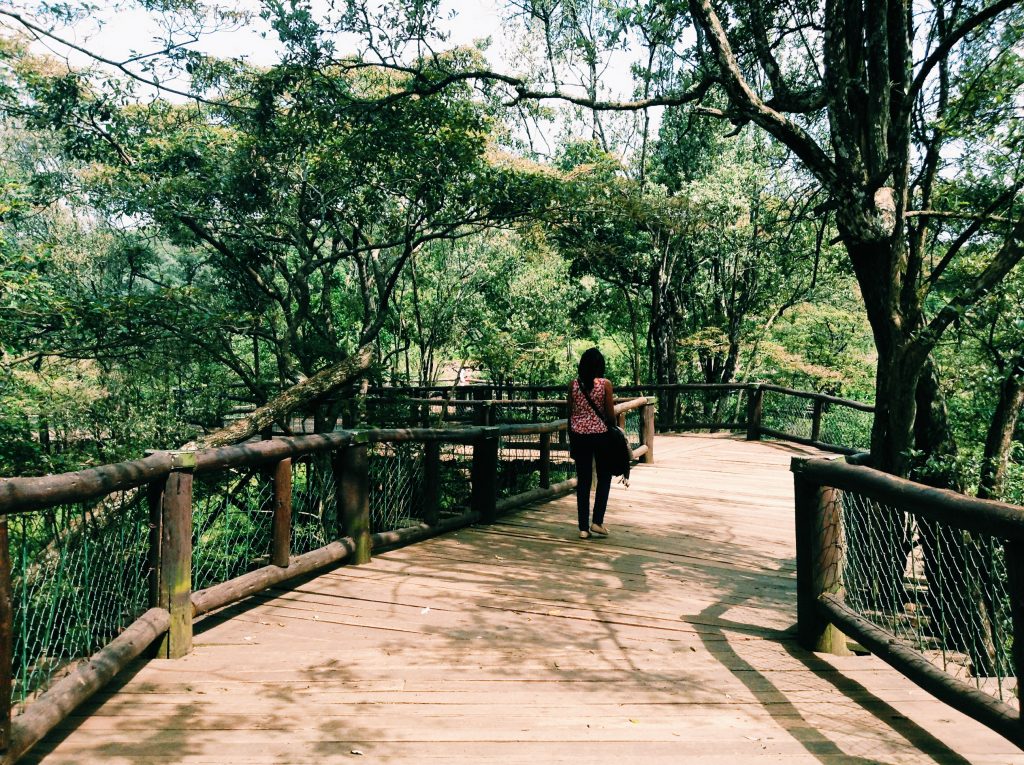 Animals existing within the parks and reserves include rhinos, cheetahs, leopards, zebras, giraffes, elephants, baboons, lions and hippos. Safari walk is educative and not only entertaining since the nature walk has guides who teach and give information on everything within the park and existing wild animals.
Oloolua Nature Trail
Located along Karen Road Nairobi, this nature trail offers picnic sites, campsites and a waterfall within it. With existing woodpaths this is definitely a perfect hiking area.
Most people love to refer to it as the hidden gem and a bachelors destination. Not clearly stated why but it is assumed this is because of the frequency of male friends visiting the place in groups to just have fun.