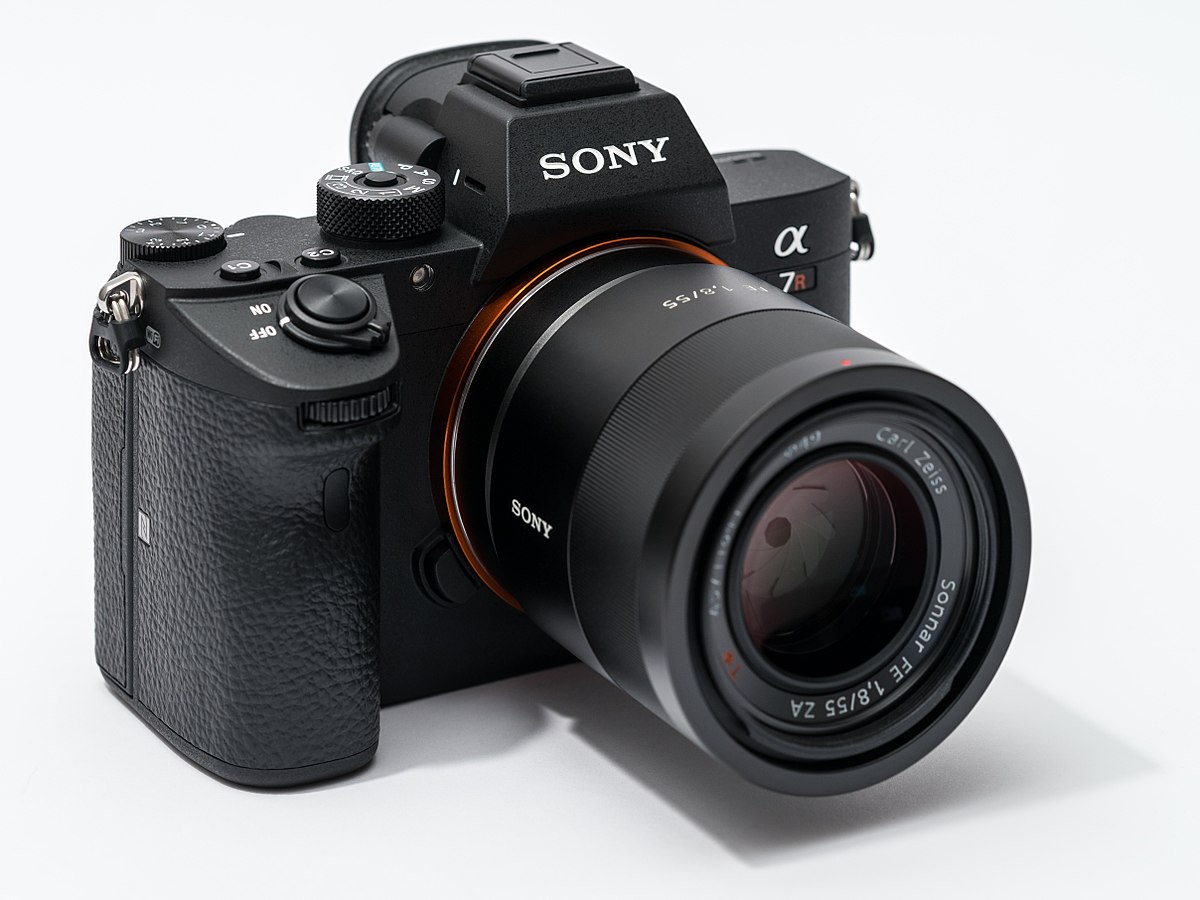 Sony MEA has introduced yet another impressive addition to their full-frame mirrorless camera line-up, the α7 III (model ILCE-7M3).
Sony's unmatched innovation within the image sensor space is at the forefront of the new α7 III, as it features a brand new 24.2MP1 back-illuminated Exmor R CMOS image sensor with increased sensitivity, outstanding resolution and an impressive 15 stops2 of dynamic range at low sensitivities. By combining this sensor with a variety of impressive features including extreme AF coverage of 93%, fast s******g at up to 10 fps3 with either mechanical shutter or silent s******g4, diverse 4K5 video capabilities and more, Sony has created a new tool that gives all types of creators – from enthusiast to professional – the ability to capture content in new and different ways than they ever have before.
The newly developed 24.2MP1 back-illuminated Exmor R CMOS image sensor is paired with a front-end LSI that effectively doubles the readout speed of the image sensor, as well as an updated BIONZ X™ processing-engine that boosts processing speed by approximately 1.8 times compared to the α7 II. These powerful components work together to allow the camera to shoot at faster speeds while also enabling its impressive ISO range of 100 – 51200 (expandable to ISO 50 – 204800 for still images) and an overall 1.5-stop improvement in image quality. The camera also features a massive 15-stop2 dynamic range at low sensitivity settings, ensuring outstanding overall performance at all settings and in all s******g conditions, with significant advancements in accurate colour reproductions of skin tones and the vibrant colours of nature.
This new full-frame model can also output 14 bit RAW format even in silent and continuous s******g modes, and is equipped with a 5-axis optical image stabilisation system that results in a 5.0 step5 shutter speed advantage.
The innovative new α7 III full-frame mirrorless camera features a level of AF performance that has been largely improved over the α7 II, including the addition of 4D FOCUS™ capabilities. The new camera has 425 contrast AF points that work with a 693-point focal-plane phase-detection AF system inherited from the acclaimed α9 model. This innovative AF system covers approximately 93% of the frame, ensuring reliable focusing and tracking for even the most difficult to capture subjects.
AF response and tracking has also been greatly improved in the new camera, with almost 2x9 the focusing speed in low-light condition and 2x2 the tracking speed compared to the previous model as a result of the faster image sensor readout. This allows complex and unpredictable motion to be captured with far greater precision and accuracy.
The acclaimed Eye AF feature is also available in the new camera, even in AF-C mode, which is extremely useful for situations where the subject is turning around, looking down or otherwise obstructed. It also works when the α7 III is being used with Sony's A-mount lenses with an optional LA-EA3 adaptor. Additional improvements in focusing flexibility include the addition of a multi-selector or 'joystick' for moving focusing points quickly, the addition of touch focusing capability, AF availability in Focus Magnifier mode, an 'AF On' button and much more.
The new α7 III is equipped with an updated image processing system that allows it to shoot full resolution images at up to 10 fps3 with continuous, accurate AF/AE tracking for up to 177 Standard JPEG images, 89 compressed RAW images or 40 uncompressed RAW images. This high speed mode is available with either a mechanical shutter or a completely silent s******g4, adding to the immense flexibility of the camera. The camera can also shoot continuously at up to 8 fps3 in live view mode with minimal lag in the viewfinder or LCD screen.
For added convenience, while large groups of burst images are being written to the memory card, many of the cameras key functions are operable, including access to the 'Fn' (Function) and 'Menu' buttons, image playback and several other menus and parameters including image rating and other functions that facilitate on-location image sorting.
Additionally, if there is fluorescent or artificial lighting present in a s******g environment, users can activate the Anti-flicker function to allow the α7 III to automatically detect frequency of the lighting and time the shutter to minimise its effect on images being captured. This minimises any exposure or colour anomalies that can sometimes occur at the top and bottom of images s**t at high shutter speeds.
The new α7 III is an outstanding video camera as well, offering 4K6 (3840×2160 pixels) video recording across the full width of the full-frame image sensor. In video mode, the camera uses full pixel readout without pixel binning to collect about 2.4x the amount of data required for 4K movies, and then oversamples it to produce high quality 4K footage with exceptional detail and depth.