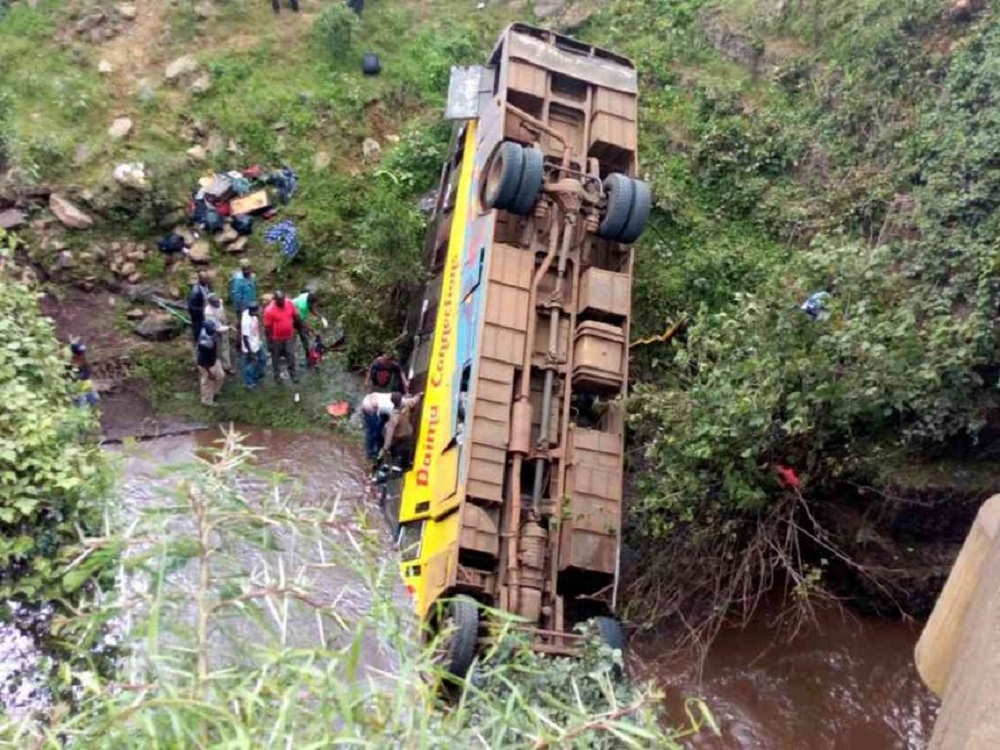 At least 17 people died on Tuesday after the bus they were travelling in plunged into Siapei river in Narok.
The driver of the Daima Connection bus, which was heading to Nairobi from Kendu Bay, lost control while trying to avoid an oncoming trailer.
Witnesses and some of the survivors said the bus rolled before plunging into the river and that many people were trapped.
Narok County Commissioner George Natembea is leading rescue efforts.
The accident took place four kilometres from Narok toward Mai Mahiu, an area where many grisly accidents have taken place.
In January, two brothers died after the motorcycle they were riding rammed into a trailer on Naivasha-Mai Mahiu road.
The teenagers were on their way to Longonot from Mai Mahiu trading centre when the accident occurred.