Never despise the days of humble beginnings. Many of today's successful entrepreneurs started humbly and have built businesses that are impacting greatly on the lives of many people.
Kevin Mwangi is one such entrepreneur. In 2002, Kevin Mwangi, who hails from Nyeri County, then a student at the IAT College, got the urge of going into the gym for physical training, but his desire was short lived as he didn't have the Ksh1,000 that was needed for membership.
This made him to start thinking of an alternative way to quench his desire. While helping his mother, who is also an entrepreneur, at her Rollin cereals shop, he realised an idle bench in one of the vacant rooms.
Mwangi improvised the bench and got some metal rods and weights that would later facilitate his ambition. "I had already got the basics of how to train and read a lot of gym magazines," says Mwangi.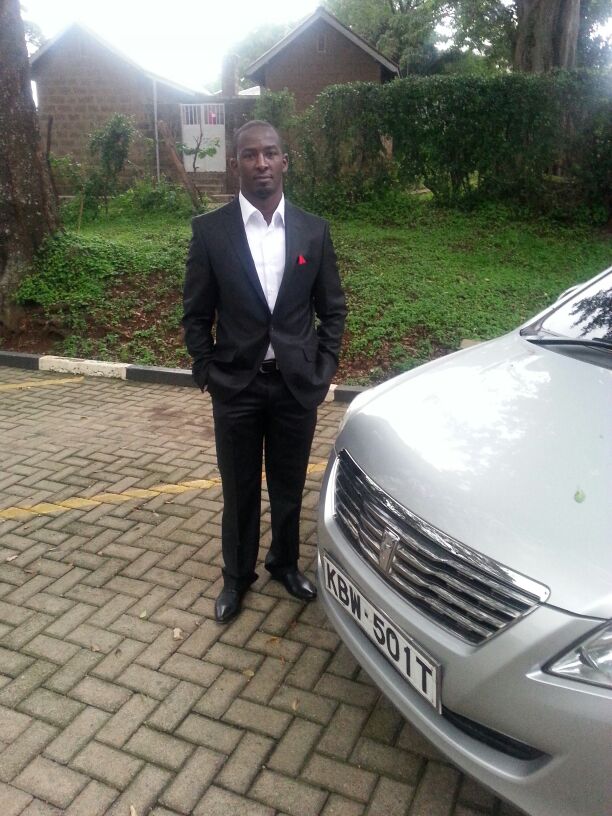 Two of Mwangi's friends would later join him for morning training sessions. Armed with the training skills  he got from one of the gym instructors in the area, he managed to show his friends on how best to work out. Then it became a daily routine and the idea of starting a gym brightly shone in his mind.
Through word of mouth from himself and his friends, his services started to get popular in the area in Kayole, Nairobi. The small room and the unused bench he had acquired could not serve the rapidly growing number of people who were yearning for his gym services.
After saving some money from the little salary he was getting from the cereals shop and knowing most of the equipment that were needed, he bought two second-hand professional benches and some weights that would handle the number of clients that had shot up.
RELATED
> Accountant who is helping women lose weight
> Former Serena health club manager builds up a fitness firm
His charges of Ksh500 monthly for the weights section and Ksh1,000 for aerobics was favourable for his clients, unlike his competitors who were charging almost triple. Membership at the gym rose steadily from a mere three to 17, including women who were out to burn out some fat.
Mwangi hired an aerobics trainer to help him.  "Because I was more interested in customer satisfaction and trust, I decided to set the charges as low as possible to attract more clients," he said in an interview at his gym located in Rasta area.
Mwangi's gym was now in full swing. Definitely it had to have a name. Since it was on the same building as the cereals shop, he simply settled on Rollin Fitness, a name which would later act as an umbrella for the business that now includes a supplements shop based in the city centre along Moi Avenue.
Mwas', as he is popularly known to his peers, would later discover supplements would boost members during training. "I started stocking some supplements that are recommended for active sports men and women across the globe, such as Creatine and Whey protein. They boost your immune system and do not contain any banned substances," he noted.
Rollin Fitness Centre, which now has more than 100 active members, also has a crop of well-established body builders in the likes of Boniface Otieno, popularly known as Stima, and Patrick Gift, aka Pato, who participated in a recent national competition.
Rolin also sent two representatives – Anthony Oduor and Albert Chayugah – to Kenya's Strongest Man Competition, who bagged trophies. The gym also provides security personnel for organised events as well as personal bodyguards for VIPs.
The gym has become a haven of role models who encourage the youth to spend their free time wisely to avoid getting into trouble in an area known to have some of the most rowdy youths in Nairobi.
"I don't think an idle mind can come to the gym, undergo a heavy workout and later go out to cause trouble," Mwangi says. "Most of them fall in love with their bodies after the workout sessions. That is time well used and a good workout keeps away flu, you know."
Kevin Mwangi, who prefers keeping a low profile,  risked and turned down employment  and he is glad he did that as the  chase for his passion and dream was not in vain.




His advice to new entrepreneurs is simple. "Make sure your passion and vision are clearly understood by the people around you. Hire the right people for the right job, and always engage people who are better than you. Lastly, have confidence and believe in yourself."
The soft spoken entrepreneur plans to open more branches as he enjoys what has grown into a tremendously sustainable source of income.