If the corporate world is anything to by, women are on a roll in Kenya. More and more companies – both public and private – are being led by women CEOs, Managing Directors and chairpersons in a gender revolution that has turned traditional stereotypes on their heads.
Middle level management positions have fully given in to the invasion by the fair gender while the C-suite is seeing a transformation: it's no longer big news to have a woman being appointed CEO or to sit on the board. The ceiling is literally being shattered in both management and entrepreneurship.
This list of female entrepreneurs who have defied odds and set up thriving empires in the business world through leading, innovating, and creating organisations is growing. This was unheard off over 30 years ago.
It is evident that women are playing a key role in society and now more than ever in the business space, taking pole position in economic and political transformation. Indeed, women are the real architects of society. Over the years, Kenyan women have made ground-breaking achievements that have set the pace for others. No sector is male-dominated in this new era.
See Also >> Inside The Wealth Controlled By Kenyatta Family
This article, sponsored by Black & White, the blended scotch whiskey from EABL, looks at some of the Kenyan women who have broken the glass ceiling and are heading big companies/organisations previously held by men or have founded successful companies.
Nasim Devji, CEO Trust Bank Group
Nasim Mohamed Devji is a businesswoman, accountant, and corporate executive, who serves as the managing director and chief executive officer of Diamond Trust Bank Group, which is listed at the Nairobi Securities Exchange.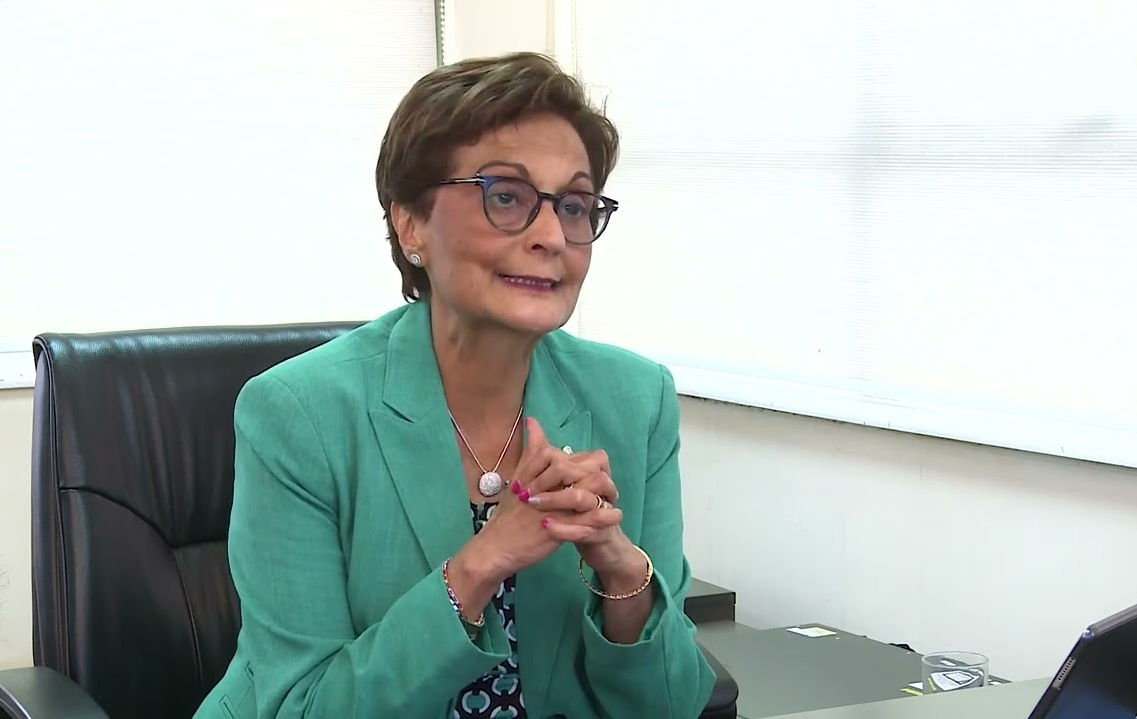 Diamond Trust Bank Group first hired her as the regional financial controller in 1996. Five years later, she was promoted to group managing director and group chief executive officer. Appointed in 2001, Ms Devji is the longest-serving female CEO of a publicly-listed company in Kenya.
Brenda Mbathi – CEO General Electric East Africa
Brenda Mbathi is the CEO of General Electric (GE) East Africa. She is responsible for leading GE's operations within the East African region, focusing on a company-to-country approach, demand creation, financing efforts, talent development, risk management, and building a strong GE brand. In addition to her CEO role, Brenda serves as GE's Government Affairs & Public Policy Director for East Africa and GE's Sustainability Director for Africa.
Jane Karuku, CEO East African Breweries 
From the managing director's role at Kenya Breweries Limited (EABL) in 2015, Jane took over as CEO at East African Breweries Limited (EABL) in December 2020. Karuku was appointed the Kenya Breweries Limited Managing Director in September 2013.
Before KBL, she was the President of the Alliance for a Green Revolution in Africa (AGRA). She has kept the brewer profitable over the years and overseen expansion and innovation in products and manufacturing.
Read >> Meet Gerald Warui, the little known CEO Running Equity Bank
Phyllis Wakiaga – CEO Kenya Association of Manufacturers
Phyllis Wakiaga was Chief Executive officer at the Kenya Association of Manufacturers (KAM) between 2015 and 2022. She recently moved to the Tony Blair Institute of Global Change. She began her career at Kenya Airways (KQ) as a Customer Relations Executive in 2007. She was then appointed coordinator of government and industry affairs at KQ.
Later on, she became the manager of the Government and Industry Affairs Division at the airline before joining KAM as the head of policy in charge of research and advocacy
Rita Kavashe – Managing Director, Isuzu Motors
Rita Kavashe has been the Managing Director of Isuzu Motors, formerly known as GM East Africa Ltd, since 2015. Rita received her bachelor's degree in Education from Moi University in 1991 and a Master's Degree in Business Administration (MBA) from the University of Nairobi in 2005. Her career began at GM in 1995 in its East African operations, where she has had worked for the last 21 years.
Dr Jennifer Riria – Kenya Women Holdings
Dr Jennifer Riria is an entrepreneur and Corporate Executive. She serves as the CEO of Echo Network Africa, a micro-finance, banking, and insurance group. She also serves as Women's World Banking chairwoman, a global microfinance network consisting of over 53 MFIs from 30 countries. She is a supporter and promoter of the Educate the Net 235 Girls program. The initiative supports needy girls in their education.
She is one of the forces behind Kenya Women Holdings, a non-profit microfinance organization set to help marginalized and empower low-income generating women by offering convenient banking, free education, and training on finance thus promoting financial literacy and also innovative solutions.
Dr Jennifer Riria, the Group Chief Executive Officer of this financial institution is a microfinance banker and gender specialist therefore it is no surprise how committed she is to transform the lives of women in Kenya.
Hope Murera – MD, Zep-Re
Ms Hope Murera is the Managing Director of ZEP-Re (PTA Reinsurance Company), a specialised institution of the Common Market for Eastern and Southern Africa (COMESA), charged with developing the insurance industry in the region.
Before being appointed the CEO in 2017, Ms Murera served as a General Manager within Zep-Re. She holds a Bachelor of Laws (Honors) degree from Makerere University, an MBA from IMD International, Lausanne, Switzerland, Gerridina Johanna Maria Ten Den
Carole Kariuki – CEO, KEPSA
Caroline Kariuki (pictured in main photo) is currently the Chief Executive Officer of Kenya Private Sector Alliance (KEPSA). She is a member of several professional bodies and boards, such as the Growth-Oriented Women Enterprises Kenya Program (GOWE) and Harvard University Center for African Studies, Africa Advisory Board, USA.
Next Read >> Breaking The Glass Ceiling, Women Grab More Seats In Boardrooms