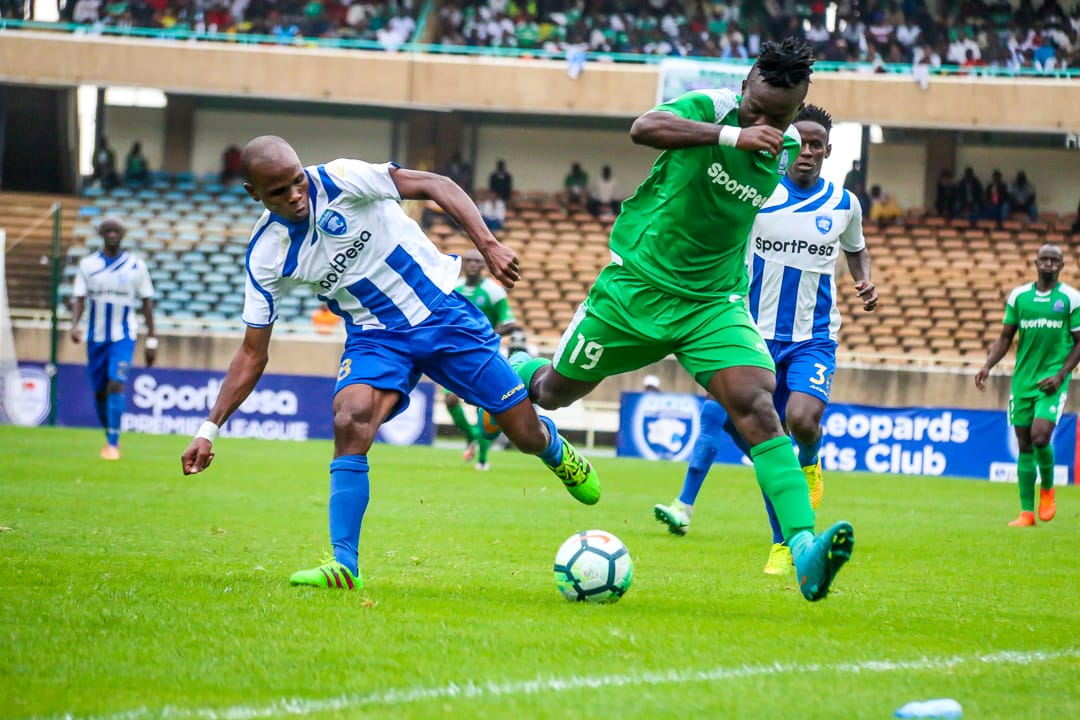 17-time Kenyan champions Gor Mahia this week announced that they plan to hold a special general meeting on 9th of April where a change of its constitution will be the main agenda.
Among other major changes, if the draft constitution is passed, Gor will go from being a community club to become a limited company. How will this benefit the club, you ask? Some of Kenya's oldest football clubs are run as community outfits and Gor ought to run things differently as their support base has expanded nationally while their performance has drastically improved.
Gor has in recent times had issues with players threatening to boycott both training and matches, saying they had not been paid allowances for their CAF Confederation Cup matches. The club has, however, qualified for the quarter finals.
Veteran striker Dennis Oliech was the first to raise the alarm about not being paid, saying the other players are afraid to do and he was speaking for them. It took club patron Raila Odinga's promise to Oliech for the former Harambee Stars captain to return to training.
For a club of Gor's stature, insufficient funds should not be a problem but on several occasions, the club has defended itself on the issue of not paying players by stating there is no money. The same problem ails their perennial rivals AFC Leopards, which is also a community club. We all know the financial troubles that Ingwe have encountered and/or are encountering.
The major disadvantage of a community club is that there are a lot of stakeholders whose interests in the club is at odds with the club's. This is exactly why looting of funds is rampant in these clubs as some officials look for personal gain instead of promoting the interests of the club.
In their proposed constitution, K'Ogalo will also cut down the number of officials to only four. The management will only consist of the chairman, vice-chairman, secretary general and treasurer. The secretariat is to be headed by a CEO who will run all club matters.
Gor's main sponsor currently is Sportpesa who are doing a good job in promoting sports in the country. Sportpesa signed the deal last year that will see Gor receive Ksh 198,607,000 for the next three years. Should the club be changed to a limited company, they are more likely to get more sponsors hence solve their financial woes.
There are several other advantages of a limited company structure. Because the club is a distinct legal entity, it is easier for it to enter into contractual arrangements such as borrowing money, own buildings and other assets, or staging large events. The Memorandum and Articles of Association of such a club is a public document and hence there will be transparency thus reducing mismanagement of funds and other non-ethical conduct.
The club itself, rather than the individual members, is responsible its obligations and debts (unless one of the officers act negligently or fraudulently, in which case the individual remains personally liable). In addition, the individual members can only be held responsible for the debts and obligations of the club up to the nominal value of their guarantee.
The limited company structure, however, also has its shortcomings. The regulation and administration of limited companies are more troublesome and there are legal penalties for failure to comply.
All in all, it would be a positive transformation if Gor Mahia becomes a limited company. The club that has already achieved a lot will achieve even more.
Read: Uchumi wants creditors to write off 70% of its debt
However, given that K'Ogalo is entering uncharted waters, it would be a wake up call for football authorities in Kenya to ensure shareholders do not plunge Kenya's most successful club into further financial toil instead of changing its fortunes.