Popular American TV host Ellen Degeneres surprised a Kenyan nurse living in the US by inviting him to her show and rewarding him with Ksh 2.5 million, among other goodies, after he sent her a video of his good deeds caring for the elderly.
The man identified only as Lawrence is a certified registered nurse working with the old people. In the video, he had told the TV host how much he was inspired by what she does.
"I wish to see you because I love you…I love what you do, I love how you surprise people, I love how you give people chances," he said.
Touched by the message, Degeneres invited him to her show where he proceeded to give him $25,000 (Ksh 2.5 million) among other gifts.
While on the show, Lawrence revealed that he grew up in Kenya and after finishing high school, he won a green card lottery and proceeded to the United States' New Jersey.
He further divulged that he was 19 years old when he made the leap on his own and the culture shock was immense, especially the constant attack on his accent and skin colour.
He also revealed that he worked 16-hour shifts in his new health care job in order to send money back to Kenya for his siblings to be schooled. His sister is in college and brother in high school.
That was during a segment on her show where she surprises her fans, with money and goodies, who send her videos explaining their acts of good.
Earlier this year, the celebrated show host and her wife, Portia de Rossi vacationed at the Giraffe Manor in Langata.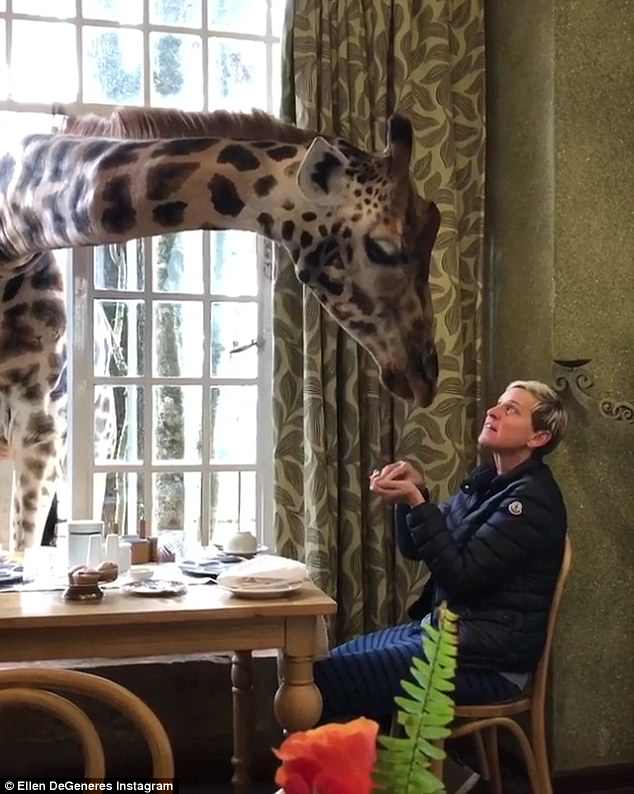 The two made a stop in the country while on their way to Rwanda for a wildlife fund project.
The daytime host, 60, fed a Rothschild's giraffe in one video and shared a snap of herself as Portia, 45, took her turn giving snacks to the magnificent animals.