The United States on Wednesday April 7 issued a travel advisory on Kenya – cautioning its citizens not to travel to the country over Covid-19.
The move comes soon after the inclusion of Kenya in the United Kingdom's 'Red List', which Nairobi vehemently protested. In the US advisory, citizens travelling to Kenya were further advised to read through Covid-19 containment measures announced by the state.
"Internal flights are restricted, and road and rail transportation are limited geographically and by curfew," noted the US department of State – referencing the partial lockdown in Nairobi and surrounding counties.
Travelers were informed of the restrictions on the entertainment, hospitality and dining sectors.
In-house dining and alcohol sales were suspended in President Uhuru Kenyatta's March 26 Presidential address, with only delivery and take-away orders permitted.
In its decision to add Kenya to the Red List, the United Kingdom had cited the spread of the South African strain of the Coronavirus – which is much more transmissible.
Starting Friday, April 9, Kenyans or Kenyans or anybody transiting through Kenyan airports will be unable to set foot in the United Kingdom (UK).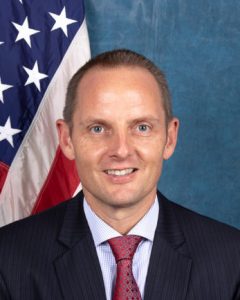 The listing saw the Ministry of Foreign Affairs fire back with a strongly worded statement – accusing the UK of 'vaccine apartheid' and introducing stringent conditions for travelers from UK airports travelling to Kenya.
With the exception of Kenyan citizens, travelers from the UK will be required to go into quarantine for 14 days at a government-designated facility at their own cost. They will also be required to undertake two Covid-19 tests at their own cost.
Passengers from the UK will also be required to produce negative Covid-19 certificates and valid Covid-19 vaccine certifications.
On Wednesday, April 7, however, the ministry announced that an emergency committee with representatives from Kenya and the UK had been set up to consider the measures.
The announcement followed a virtual meeting between UK Foreign Secretary Dominic Raab and her Kenyan counterpart Rachel Omamo.