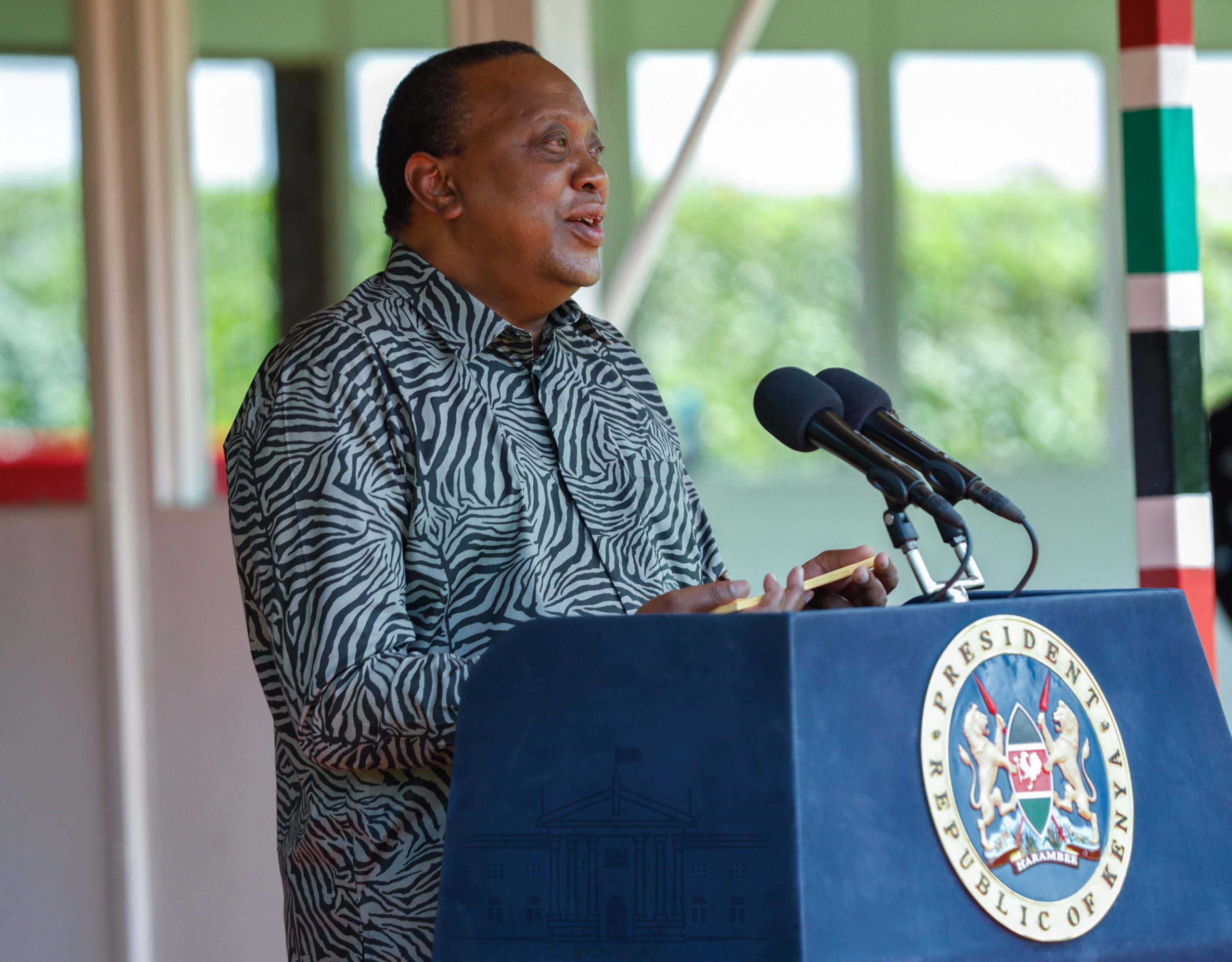 The time to take stock is now, according to President Uhuru Kenyatta.
Today marks the 10th anniversary since Kenya promulgated the 2010 constitution. Calling the 10 years eventful would be an understatement.
You might recall that President Kenyatta, while he was Deputy Prime Minister in the Grand Coalition government, was vehemently opposed to adopting the 2010 constitution before quickly backtracking on his position as the "Yes" wave was already popular in his own political bastion and endorsed by the then President Mwai Kibaki who also hailed from the same region.
When he was elected as President in 2013, President Kenyatta soon found out that according to his own definition and hunch, the 2010 constitution "was a hindrance" to the way he would have otherwise wanted to govern. He revealed as much during an interview with a local TV station in 2017.
"The previous constitutions were tailored for authoritarian presidencies that is why fighting corruption has been a bit difficult because the 2010 constitution set up institutions mandated to deal with corruption. Because these institutions are independent, my job as the Head of State is to ensure that they (the institutions) have the resources to carry out their duties," said the President in an interview with Citizen TV on March 20, 2017.
"I wish I was governing in the old constitution, you would have seen a totally different kind of leadership from me. Right now I am not in a position to step out of my lane because I swore to abide by the constitution," said President Kenyatta.
Uhuru was responding to questions why his government appeared unable to slay the corruption dragon and to re-engineer Kenya's political culture where persons linked to theft of public funds find a safe haven in political offices.
Fast forward to 2020, President Kenyatta wants Kenyans to consider the possibility to change the constitution during the COVID-19 period.
Speaking during a televised address from State House on Wednesday President Kenyatta impressed upon Kenyans to view COVID-19 "as an opportunity to re-arrange the country".
"This constitution has been hailed world over as one of the most progressive. Not only in our region or the African continent but the world over," said Uhuru.
"This is because it is an embodiment of what a social contract between people of different origins and their governments should be, but I must remind us all of one thing, if our past is constantly at war with our present, we will together lose our future. The spirit of this new constitution was meant to reconcile our past with the present in order to secure our future, but the crafters of this social contract also told us and reminded us that the constitution was a work in progress and as such, we were made to adopt it with the promise that in the future, we will make it better," he stated.
"In our past, all our constitutions have been what you may call ceasefire documents, agreements created to either dodge confrontation or avoid civil conflict and if indeed if you do a textual reading of this constitution, they represent a constant argument between the past and the present and that is why I call them ceasefire documents but 10 years after one of the most progressive constitutions, I believe the moment calls on us to do better," said President Kenyatta.
Not everyone shares Uhuru's sentiments though including his Deputy William Ruto who has made it abundantly clear that a constitution change is a plot to derail his 2022 State House bid.
Ruto has always maintained that Kenya has bigger fish to fry hence proposals to ammend the constitution should take a back seat.
In his Business Today column earlier this week, political commentator Ndung'u Wainaina opined that Kenya's ruling political class have always seen the 2010 constitution as a thorn in their flesh and were never keen on it from the word go.
"The new constitution which was promulgated on August 27, 2010, sought to put an end to the 1963 independence constitution which for decades served the few rather than the many," wrote Wainanina.
"The new constitution was approved by an overwhelming 67% of Kenyan voters. However, the disagreements and impediments to its implementation continue to threaten what so many have died and suffered for. The factors undermining its application can be seen in the country's post-independence history," added Wainanina.
"The new era, that is Kenya's new constitution, was seen as a dagger to some and the beacon of hope to others, that would drag some Kenyans kicking and screaming and others dancing and singing into the new millennium," added the commentator.
Wrong Timing
It is also curious that Uhuru is proposing that Kenyans view COVID-19 as a chance to change the constitution when that is not their priority at the moment having been adversely affected economically by the virus.
Worse still, his plea comes at a time when public funds are being looted at will including funds meant to help fight COVID-19.
Will Kenyans heed to Uhuru's calls?