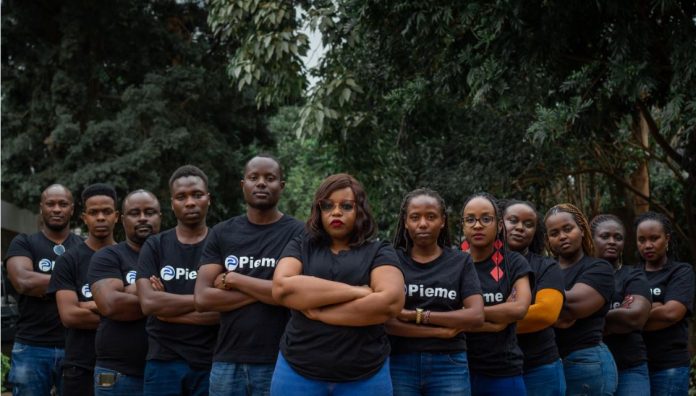 Ugandan food-tech startup Pieme, famed for connecting Guests to Hosts offering homemade local dishes and accommodations has spread its wings to Kenya.
Pieme app, which uses blockchain technology, helps users convert their homes to part-time restaurants, guest houses or event venues.
Through Pieme app, cooks can host meals or gatherings, and customers can search for meals, accommodation, events, or custom-order a meal.
"Pieme removes the overheads of running a restaurant, turning verified homes into Part-time kitchens or Guest houses for accommodation. It is enabling the chefs to self-empower, earn from their cooking skills and monetize the ready customer base," says Head of Growth Robert Okello.
Joshua Kainja founded Pieme in 2018 alongside John Muhindo with the aim of allowing users to stick to their favourite cooks, tailor their dietary preferences and order meals directly from what hosts they prefer while easily finding accommodation from the locals themselves without necessarily moving to hotels.
The company has since expanded to Nigeria, with Nairobi's North Muthaiga being the newest expansion. The company is seeking to open shop in Nakuru, Mombasa and Kisumu cities.
"The idea of Pieme is not to create a new Uber Eats, Airbnb, Booking.com, Jumia Food or Deliveroo, but to enhance the narrative database, which is radically different from the ones found on the internet that big data hoarders manipulate," Mr Kainja told a local publication.
"Getting the world to realize the traditional local dishes and cultural diversities of our people and tribes elucidates the bigger problem of conglomerates dominating the landscape."
Pieme says it has partnered with over 15 culinary schools, among them Utalii and Boma, to enable their alumni and current students to cash in from their catering and culinary skills by becoming hosts on the platform.
"Pieme is set to enable millions of chefs and landlords to showcase their skills and furnished apartments on the platform and monetize as full-time or part-time hosts on Pieme. It's as simple as making a meal, taking a photo and taking orders at the comfort of their kitchen," added Okello.
Read: Flutterwave Exposed – CBK Slams Nigerian Fintech Amid Ksh6.2B Freeze
>>> Digital Banking Startup Buys Daraja Microfinance Bank