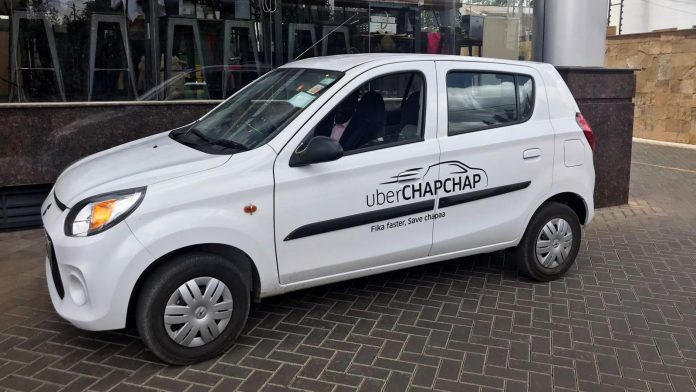 Uber has lowered its cut of fares in Kenya, a week after drivers in Nairobi took to the streets to protest against the company's terms. Uber has announced that its commission will be lowered to 18 percent, down from the current 25 percent.
Drivers had decried the impact of the 25% commission on their earnings, in the context of the rising cost of living, with fuel and food prices at near-record highs, in addition to macro-economic pressures such as a weakened shilling. The drivers complained that earnings from Uber in Kenya were meager, leading many to struggle – with several even having their vehicles repossessed for failure to pay the loans they took to acquire them.
The National Transport and Safety Authority (NTSA) had earlier sought to cap commissions charged by digital taxi operators in Kenya at 18 percent per trip. Uber, however, opposed the regulations published in June, arguing that it could potentially upend their revenue model and its flexibility, in addition to making operations more difficult.
The company argued that the commission it charges factors in operating costs, promotional price cuts, health insurance on the trip for the driver and the passenger, and support of safety button technology for passengers and drivers in jeopardy.
Strikes by drivers have been a regular occurrence in Kenya over the past few years. Last week's strike included participation from drivers registered on other apps such as Bolt and Little, who also called for the companies to lower their commissions.
READ>>Uber is Now in Kisumu, Eldoret and 3 More Towns
Bolt and Little charge 20 percent and 15 percent, respectively.
Drivers have been struggling to keep up with the high cost of fuel, in particular. A litre of petrol is currently going for Ksh178 in Nairobi.
The Energy and Petroleum Regulatory Authority (EPRA) will on November 14, 2022 announce new prices that may see the cost of fuel go up, down or remain the same depending on factors including global crude costs and the strength of the Shilling vs the dollar.
The Petroleum Development Levy (PDL) is expected to cushion Kenyans from exorbitantly high cost. In its last monthly price review, EPRA stated that without the levy Kenyans would pay Ksh18.15 more for Diesel and Ksh27.47 more for kerosene.