Kenya Power's board of directors on Tuesday announced the appointment of fresh faces as Non- Executive Directors days after five members were sacked in an attempt to restore the company's lost glories.
The board announced the appointment of Eng. Abdulrazaq Ali, Eng. Elizabeth A. Rogo, Caroline Kittony-Waiyaki, Vivienne A. Yeda and Sachen Gudka as Non-Executive Directors of the company.
The five replace Adil Khawaja, Kairo Thuo, Wilson Kimutai, Brenda Kokoi and Zipporah Kering who were pushed out last week.
Below are profiles of the new directors
Eng. Abdulrazaq Ali
Eng. Abdulrazaq Ali holds a Master's Degree in Civil Engineering, a Master of Business Administration Degree and a Bachelor's Degree in Civil Engineering.
He has over 34 years' experience in public service having served in the Kenya Government as a deputy and chief executive of various state corporations, and later as the Permanent Secretary in the ministries of Transport and Trade. Eng.
Ali is a registered Consulting Engineer with the Engineers Board of Kenya and is a fellow of the Institution of Engineers of Kenya. He is also an associate of the Chartered Institute of Arbitrators (UK).
Eng. Elizabeth Rogo
Eng. Elizabeth Rogo is the Founder & Chief Executive Officer of TSAVO Oilfield Services and has over 19 years' international experience in Engineering, Operations, Project Management, Consultancy, Business Development and Management in Oil and Gas (onshore and offshore) for global companies including BJ Services, Baker Hughes and Weatherford International.
Areas of operations include Canada, USA, Europe and Africa. She holds a BSc. from Mount Saint Vincent University and a Bachelor of Engineering from Dalhousie University both in Halifax, Nova Scotia, Canada. Eng. Rogo was recently appointed the President for the Africa Energy Chamber (East Africa).
Caroline Kittony-Waiyaki
Caroline Kittony-Waiyaki is an Advocate of the High Court of Kenya with a Bachelor of Laws (LLB) degree from the University of East Anglia, and a Post-Graduate Diploma in Law from the Kenya School of Law.
She is a Senior Partner at Kittony Waiyaki Advocates and has over 29 years of experience in civil and commercial practice in the areas of Conveyance, Civil and Commercial Practice Intellectual Property, International Corporate Finance and Public Private Partnerships, Project Development, Joint Ventures, Mergers and Acquisitions, Energy law.
Ms. Vivienne Yeda
Ms. Vivienne Yeda is the Director General, East African Development Bank and holds a Master of Business Administration, Master of Laws (LLM) from the University College London, a Bachelor of Laws (LLB Hons.) from the
University of Nairobi.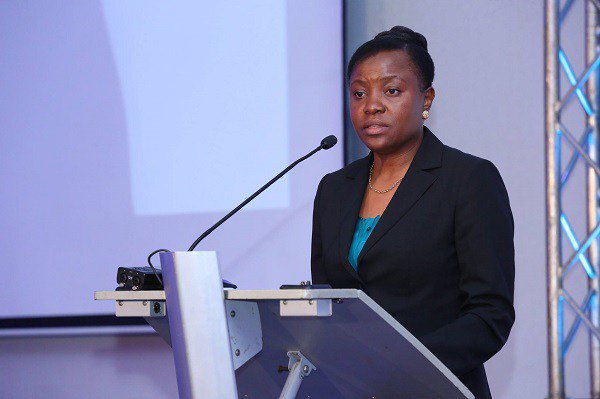 She is an expert in Foreign Relations Law, International Economic Law, Business operations, and Financial transactions in public and private sector operations including project finance and structured finance.
Sachen Gudka
Mr. Sachen Gudka is a graduate in Economics from the London School of Economics, and is a Chartered Accountant by profession, having qualified with Price Waterhouse in London.
He is now the Chairman, Chief Executive Officer and Director of a diverse group of printing companies in Kenya including Chrome Partners Limited, The Print Exchange Limited, Skanem Interlabels Nairobi Limited, Armor East Africa Imaging Supplies Limited and Flexo World Limited.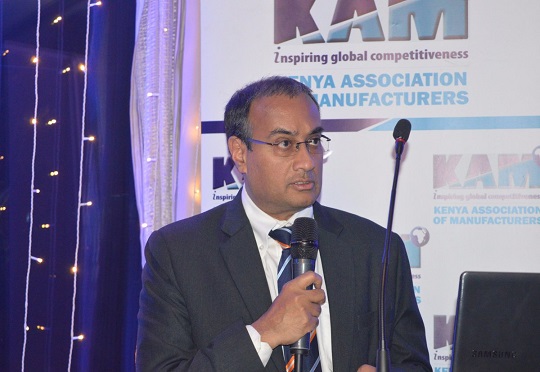 The group exports printed material to over 15 countries and is an authorized label supplier for major multinational and national companies as well as UK and European retailers. He is the immediate former Chairman of the Kenya Association of Manufacturers (KAM), and is the Vice Chairman of Comesa Business Council and a Director of the Kenya Private Sector Alliance.
House Cleaning
The government is on a house cleaning mission after conceding that the company was slowly being driven to the red.
The prosecution of two former managing directors Ben Chumo and Ken Tarus laid bare the runaway corruption at the firm but the scale of damage done was not manifested until the company's financial results exposed the rot at the company.
In the year ended June 2019, the company's profits fell by 92% from Ksh3.27 billion to Ksh262 million which led to questions regarding the running of the organisation.
The company attributed the tanking of the profits to the rise in non-fuel power purchase costs from Ksh52.795 billion to Ksh70.878 billion.
In June, the company issued a profit warning for the second year running cautioning investors that its earnings for the last financial year ended June 2020 are set to fall further.