Technology can bridge literacy gap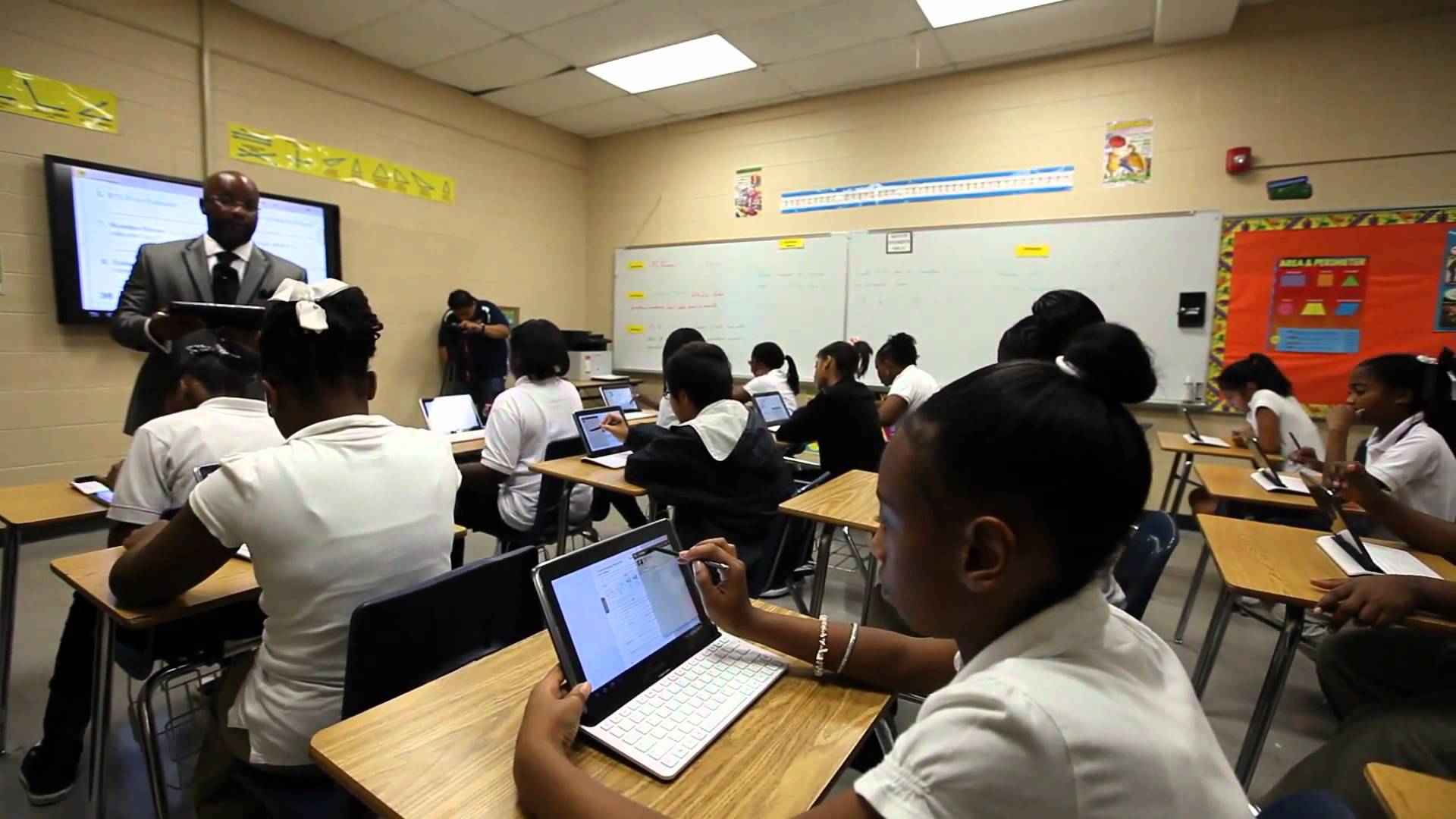 Technology is one of the country's key drivers in realising vision 2030 and as a result the government has underscored universal access to ICTs as a major plank. Access to technology is expected to accelerate economic growth by reducing the cost of transaction and increasing business efficiency. Other benefits include improved educational standards and accountability for government officials.
According to the 2010 ICT access gaps study, some of the greatest challenges that curtail technology are internet and broadband. To propel the country to a top investment hub in the region as envisioned in Vision 2030, a large population needs to access the internet. The country has made tremendous strides in putting together an ICT policy framework and implantation strategy complete with measurable results.
The universal realisation of this strategy has been challenging given a myriad of challenges such as lack of resources, national ICT infrastructure, and electricity supply – particularly in the rural areas. As much as technology is bound to control present and future lives, it is important to obtain know-how of the technological reforms at the earliest.
E-learning initiative came into play as part of the economic stimulus package to schools to curb the challenges of inadequate funding during digital content production. The use of technology in education enhances better and improved methods of content delivery, as well as expanding the available teaching and learning resources. The huge opportunities that technology presents has persuaded both government and education stakeholders to roll out digital devices in an effort to improve children's learning and prepare them for a highly competitive global economy that relies heavily on rapid technological improvement and innovation.
Affordable smart mobile devices
Despite the fact that there are a myriad of challenges such as inadequate ICT and e-learning infrastructure and financial constraints, the impact of technology if well harnessed especially among children who are quick to learn and adapt is quite huge. If these children are well trained, they have high chances of becoming experts. Evolution of affordable smart mobile devices in the market and easy access to free applications as led to exponential growth of technology. Students require regular access to information that depends on their education needs.
The internet is becoming a solution in bridging the literacy gap in the education sector, as it is regarded as an ocean of information rendition for school going children if well harnessed. The inclusion of technology in the learning process makes it a more enjoyable activity, thus creating a greater interest from learners. With the help of e-learning platforms, teachers and students are able to interact through web based portals and access the latest curriculum content through personal computers, laptops and tablets.
Samsung Electronics East Africa has stepped in to provide a technology-rich learning and teaching environment in rural schools.
In Rongai, Kajiado County, Samsung Electronics East Africa, introduced a Solar Powered Internet Schools (SPIS) Program at Arap Moi Primary School, which utilises cloud technology innovation to enhance the quality of education in rural areas that are outside the grid by providing a technology-rich learning and teaching eco-system. The program focuses on deployment of ICT Infrastructure such as Samsung E-board, multi-purpose Samsung printer and Samsung tablets to enhance learning.
Education is widely acknowledged as key factor in ensuring sustained human development. However, the ability to read remains a big challenge in the African continent. According to United Nations Education, Scientific and Cultural Organizations (UNESCO) report in 2014, the East African countries had the lowest levels of literacy standing at 27%. This motivated corporate organizations such as Samsung to initiate a Smart school programme that focuses on the deployment of ICT infrastructure and professional development of teachers and students, with the aim of integrating ICT into their curriculum.
As industry and Government look forward with anticipation to the Innovation Africa 2016 forum scheduled for September this year, it is my belief that technological innovations will form the benchmark of the discussion. This Africa's leading annual education and ICT forum should be a wake call for Africa arising as more than 30 African countries will be represented at the summit, allowing industry leaders and investors to engage constructively in realizing a technologically driven African continent.
[crp]
A historic decision, a tough road ahead
Kenya's Supreme Court decision to annul the 8 August presidential election is bold and historic, but the path ahead will be fraught. A successful rerun within 60 days will need compromise on a better electoral commission, more accountable policing and more effective management of the high-stakes vote.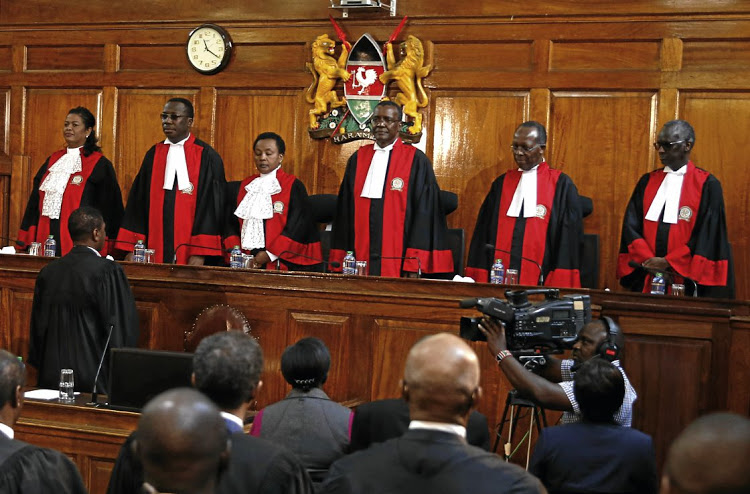 The 1 September decision by Kenya's Supreme Court to annul the results of the 8 August presidential election and order a fresh vote was at once unexpected, historic, bold and – by African and almost any other standard – unprecedented. The judgment compels many – Kenya's political leaders, of course, but also members of the international community – to engage in some introspection. Most urgently, it requires both local and international actors to take urgent steps to ensure that the integrity of the forthcoming election is protected and that both the period leading up to the vote and its aftermath are peaceful.
By a 4-2 majority, the court found that the electoral commission had failed to comply with the "dictates of the constitution and the applicable principles" in conducting the poll, rendering the elections "invalid, null and void". The incumbent, President Uhuru Kenyatta, whom the Independent Electoral and Boundaries Commission had declared the winner, will now have to take part in a new election to be held within 60 days. In the next three weeks, Supreme Court judges will issue a full judgment outlining the reasons behind their decision.
Unsurprisingly, strongholds of opposition leader Raila Odinga in Nairobi, Western Kenya and in the port city of Mombasa celebrated the decision. Odinga himself welcomed the judgment, calling it "a historic day for the people of Kenya, and by extension the people of Africa". Initially, President Kenyatta struck a conciliatory tone, coupling disagreement with the decision alongside a commitment to respect it. That shifted over time, however. At a rally following the court's decision, he blamed the judges for attempting to "overturn the will of the people", and subsequently asserted that the country had a problem with the judiciary that ought to be "fixed".
Kenyatta's more ominous tone is but one of the many challenges ahead as Kenyans embark on the perilous task of delivering a relatively smooth poll within two months.
Improving election supervision
At the centre of the looming battle, and by far the trickiest and most divisive issue, is the fate of the electoral body, the Independent Electoral and Boundaries Commission, (IEBC), which was criticised by the judges for committing "irregularities and illegalities" in running the 8 August election.
Odinga's National Super Alliance (NASA) coalition is demanding wholesale changes in the commission's secretariat and the resignation of six officials, including Ezra Chiloba, the Commission's chief executive officer. Conversely, Kenyatta's camp has signalled it would resist any such change.
On 2 September, Deputy President William Ruto ruled out altering the IEBC's composition, accusing the opposition of not being ready to take part in the rerun.
That there were problems with the IEBC systems seems beyond dispute, as Crisis Group warned last March and as the Supreme Court found. Some change therefore will be needed if confidence in the electoral process is to be restored. But reaching an acceptable resolution will require compromise on both sides, not belligerent rhetoric. The opposition and government should immediately begin talks on this matter and seek a pragmatic solution that can be implemented in the tight statutory timelines. Odinga has offered a possible way forward: to get members of parliament to work in a bipartisan manner and agree on the appointment of officials who will conduct the rerun.
At a minimum, this is a positive signal, but whatever changes are made should include a rapid assessment of what went wrong during the 8 August election as well as implementation of safeguards to avoid a repeat of those failures. In the absence of an agreement, religious leaders and diplomats with leverage over key actors should step in to broker an acceptable compromise, as they did in October 2016 when the opposition led protests to oust commissioners that presided over the 2013 election.
Ultimately, going into the new election, the IEBC should heed Chief Justice David Maraga's clear admonition: elections are a process, not a single event, and should strictly adhere to the constitution and statutory processes at every stage.
In particular, they should ensure that the expensive electronic system procured to improve transparency in transmission of results is deployed effectively and results posted without undue delay. Unexplained delays in releasing returns from tallying centres underpinned early opposition complaints over the 2017 vote.
Ensuring effective, non-partisan policing
If the electoral commission fared poorly in the elections, police forces did no better.  Security forces brutally cracked down on protesters in the aftermath of the voting, with at least 24 Kenyans killed by the police, including a six-month old baby. As an immediate step, the Independent Policing and Oversight Authority (IPOA), the state agency charged with investigating police excesses, should expeditiously probe the killing of innocent civilians and bring charges against suspects.
This, combined with a clear statement by the authorities that such behaviour is unlawful and perpetrators will be held to account, should help deter similar behaviour in the run-up to, and aftermath of, the new elections.
In the longer term, far deeper reforms of the security forces will be needed, involving in particular greater investment into training for conflict-sensitive policing.
The role of observers
Observer missions were not spared by Kenyans unhappy with their elections. In reality, observers for the most part made their preliminary statements with caveats, underscoring that they were but initial assessments of voting and counting. Few of those statements could be read as ringing endorsements of the polls, while most highlighted significant flaws.
Some observers subsequently took the unusual step of criticising the lack of transparency and speed in tallying of the results. None dismissed Odinga's complaints, instead calling on him to pursue them through the courts not the streets, which, to his credit, he did, with the stunning results we now know.
That only goes so far, however. The impression created, by the statements themselves and by observers' other pronouncements, was that results were accurate, and it was time to move on.
As the Supreme Court explains its reasoning, and more facts come in, there are lessons to be learned by all ahead of the next round. The timing and tone of preliminary statements after a complex and tense election always poses dilemmas for observers.  Early statements risk precipitous and flawed assessments, with consequences for observers' credibility.
But they can also calm jittery nerves. In 2007, the European Union delayed its statement by a few days, but was criticised at the time for reinforcing the sense of uncertainty that played into the post-election violence. As in all such circumstances, parties that were involved – such as observer missions and independent organisations, Crisis Group included – stand to gain by engaging in a measure of introspection and lessons learned.
There is, particularly among opposition ranks, understandable anger, justified or not, at the international observers' performance. Yet all Kenyan leaders should hold their fire.  Observers, like the media and outside organisations, can play a central role in deterring abuse and in improving the atmosphere in heavily polarised environments marked by low trust in public institutions. Their voice in what is likely to be a fraught campaign and poll over the coming weeks will be critical. In this context, observer missions will need to redouble efforts to define precisely and with greater clarity their conclusions in all public statements.
The Supreme Court's decision represents a victory for the independence of Kenya's judiciary and the rule of law. The onus now shifts to the country's politicians, and to those in the international community with influence over them, to act responsibly so that Kenyans can witness a smooth, peaceful and credible vote by the end of October.