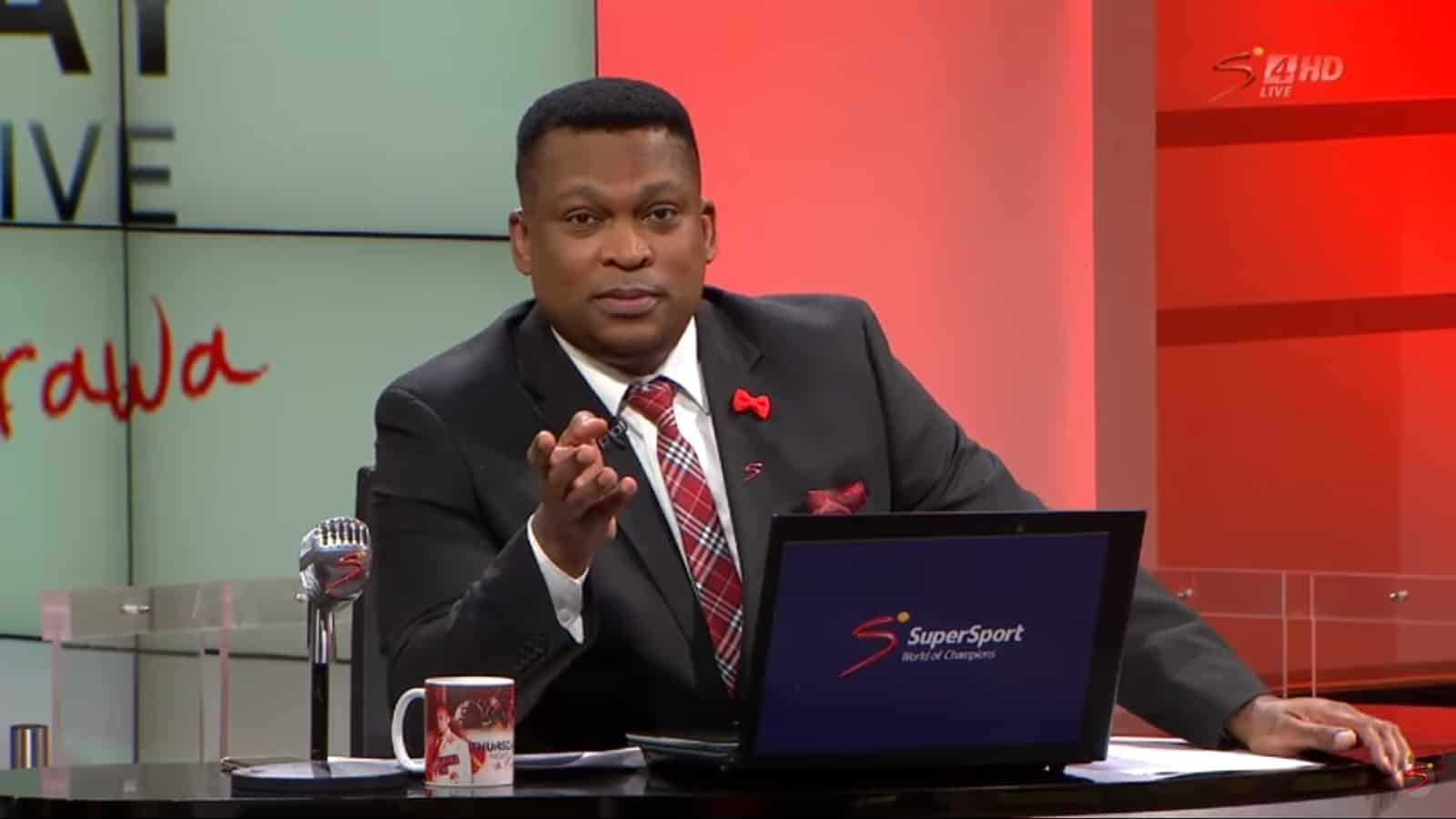 Popular South Africa Sports presenter, who hosts SuperSport's talk show 'Thursday night with Marawa' has been sacked.
46-year-old Robert Marawa shared news of his sacking in a tweet in which he also thanked those who have supported his journey in the industry. In fact, Marawa was sacked hours to the show leaving his co-host Thato Moeng to run the show alone.
In last night's show, Thato Moeng hosted the likes of Banyana Banyana coach Desiree Ellis, ex-Bafana Bafana captain Neil Tovey, and the retired Teko Modise and Siyabonga Nomveth.
"I received a text around 18H50 tonight informing me that I should not bother coming to Studio for Thursday Night Live with Marawa Show on SuperSportTV… I would like to thank all those who have supported my journey as a Sportscaster & those I've worked with at Supersport!" read the tweet from the South African.
Marawa did not reveal the reason why he was sacked but said that the public will have the information soon. When asked for the reason behind his firing, Marawa said "One day u will ALL know. It will cost me my life but u will know."
The presenter had hinted shackles at Supersport in an initial tweet prior to his firing. "The Mafia!! Incorporated with lackeys. An amazing story!!" he tweeted.
In response, SuperSport clarified that Marawa was aware of an impending restructuring which the company is currently undertaking in their sports department.
"SuperSport is in the process of an exciting refresh of its local presenter line-up, which will be unveiled as part of our new football season campaign. This restructure includes us not pursuing our contractual relationship with Robert Marawa," Supersport said in a statement.
Read: Exposé: Donkeys violently killed in Kenya's Chinese abattoirs
The show is named after Marawa so firing him would mean SuperSport will have to change the name of the show. You can't have a show called 'Thursday night with Marawa' with a host whose name is not Marawa.