Kenya Breweries Limited has unveiled a campaign to reward consumers of its spirits brands.
The Win-a- Ride promotion will see lucky customers win daily and weekly prizes, with the ultimate winner driving off in a brand new Subaru XV. Two other winners will take home Ksh500,000 each.
Speaking during the launch of the campaign, Marketing Director Stephen O'Kelly said Win-a-Ride will focus on the three brands – Smirnoff, Baileys and Johnnie Walker
"This choice of the three is informed by the remarkable performance of these brands which are leading our spirits segment at the moment," said Mr O'Kelly . "We want to reward our consumers with fantastic daily, weekly, and monthly prizes, culminating in the enviable grand prize, to celebrate with them- which is what we are really about at KBL."
Mr O'Kelly said the Subaru XV grand prize connects with the consumers' passion points.  "The consumers of the three participating brands are bold, fresh, vibrant, cool, edgy, savvy, curious and definitely fun," he added.
To participate in the promotion, consumers will be required to buy either a Smirnoff Vodka, Baileys or Johnnie Walker Red and scratch a panel on the bottle to reveal the six-digit alphanumeric code. They will then send the code to 20048 to make an entry, giving them a chance to win.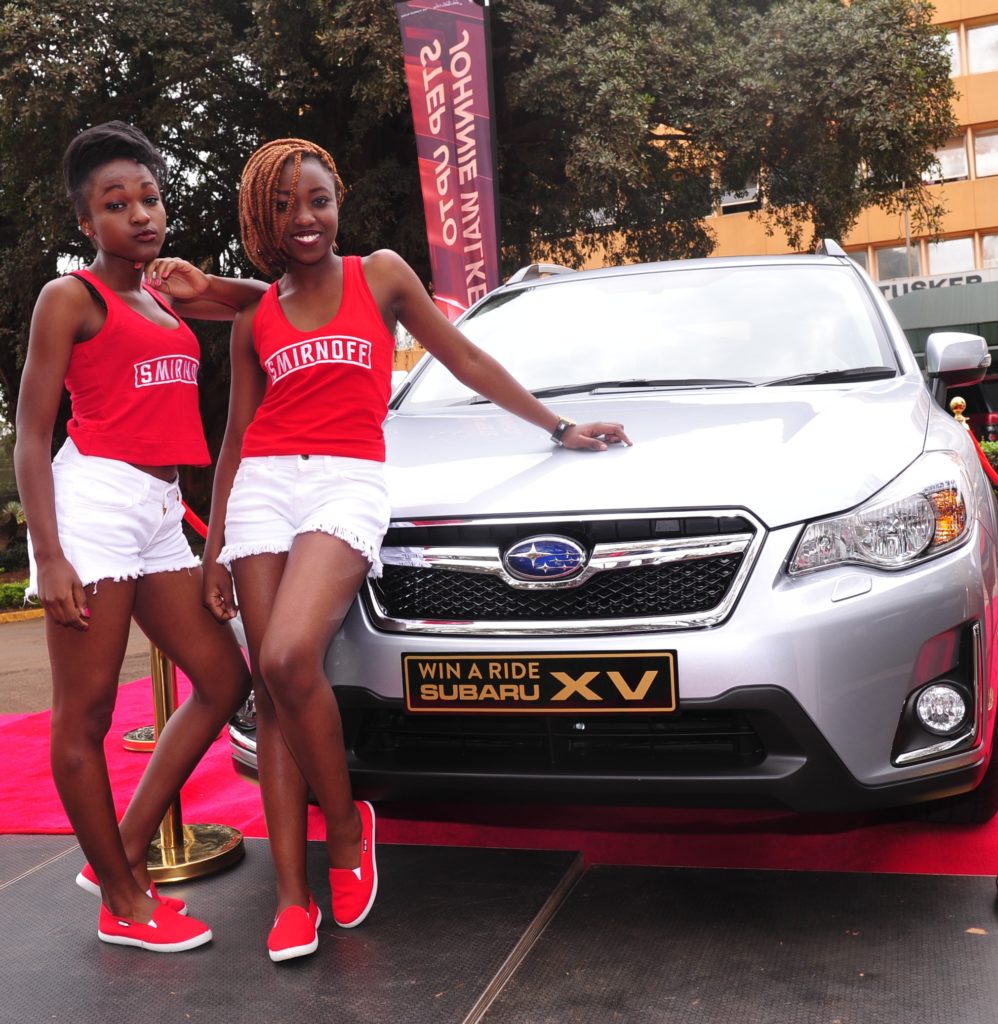 The Win-a-Ride consumer promotion follows another successful KBL Shikilia Nganya promotion in which a 35-year-old Pilsner consumer won a 29-seater minibus, with 36 other winners taking home smartphones and home theatre systems over a 10-week period.
[crp]