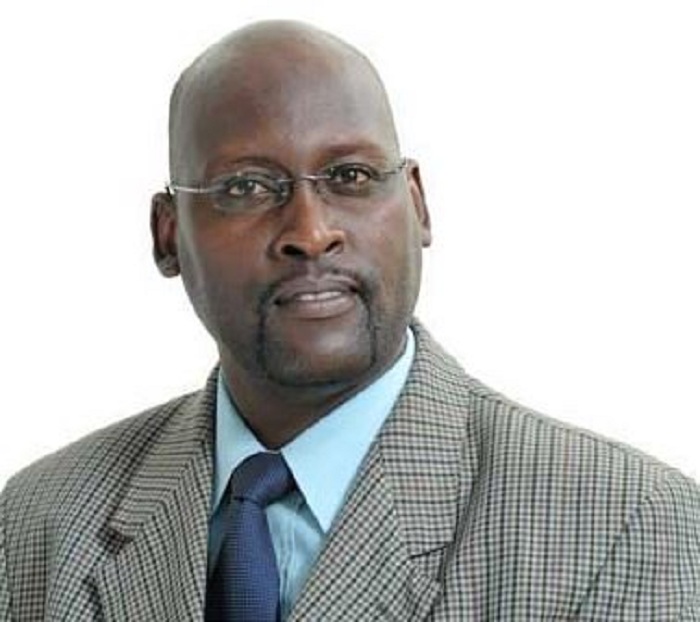 The race to replace Joseph Odindo as Editorial Director at Kenya's second largest media house, the Standard Group, has begun to take shape after the board shortlisted three candidates for the coveted post.
Those who are earmarked for the position, which is set to fall vacant in November, are Deputy Editorial Director and Group Managing Editor, Daily Editions, Kipkoech Tanui, former Executive Editor, Weekend Editions, at Nation Media Group (NMG) Eric Obino and NMG Online and New Content Editor Churchill Otieno.
Odindo joined the Standard Group on a three-year contract about two years after leaving NMG, where he served for about 30 years rising through the ranks from a trainee sub-editor to Group Editorial Director.
Tanui is seen as the most likely winner of the contest for various reasons, including having been his substantive deputy, being an insider as well as the fact that he perfectly fits into the political matrix that has been a key influence in determining who leads the Mombasa Road-based media house, whose majority shareholders are the Moi family and his long-time personal assistant Joshua Kulei.
As an unwritten rule, Standard Group, thanks to its ownership, almost always retains a Kalenjin (preferably Tugen or Keyio) in an influential position. With the confirmation of Orlando Lyomu, a Luhya, as Group CEO, media watchers say the odds are in Tanui's favour.
However, Obino, who was recently hounded out of Nation Centre over a controversial story in the Sunday Nation linking Jaswant Rai, the chairman of Rai Group and West Kenya Sugar Company, to the importation of contaminated sugar into the country, is also seen as a top contender.
READ: WESTERN SMELLS THE COFFEE – KAKAMEGA RESIDENTS PICK UP COFFEE FARMING
A six-man committee appointed by the NMG board determined he was culpable of not following the procure for doing an investigative story and failing to involve the planning committee and investigative desk. However, he denied the charges insisting he had documents that proved the story was credible.
Obino, a calm but firm journalist who maintains a clean-shaven head, led the Sunday Nation for many years and was the overall head of weekend editions before he was retrenched early this year before the board intervened to reinstate him only for him to be ousted again in controversial circumstances.
He is known to be a very independent journalist and according to sources, he was "in the bad books" of the top editorial management at Nation Media.
Other sources indicate he may take over Tanui's current position as Churchill replaces Kizito Namulanda as head of the editorial convergence desk. Namulanda doubles as head of outdoor media services, a role he is likely to remain with.
READ: WHY POLICE WANT TO GRILL JACQUE MARIBE
Otieno joined NMG in 1996 as a reporter before rising the ranks to become internet editor, internet sub-editor, online editor and managing editor, convergence/digital before he was named to his current role in January last year.