Standard Group Digital Editor Caroline Kimutai has left the company after six years helming Standard Group's online editions. Ms Kimutai who has been serving notice since May did her last yesterday at the Mombasa-based media house, ending an eventful tenure that has been marked by both lows and highs.
In an internal email seen by BT, Ms Kimutai bid goodbye to colleagues in a short emotional letter. "My tour of duty at Standard Group comes to an end today 30th June 2023 after an amazing 6 years," Ms Kimutai says in an email sent on the night of 29th June.
Caroline Jerotich Kimutai joined Standard in June 2017 as the media company sought to expand its digital division in the hope of reaping millions of adspend flowing in the online pipeline. Ms Kimutai had had a successful stint at Tuko, which had risen to the top news site in Kenya in just a few years of operation. As the founding editor of Tuko she was seen as a valuable catch in the digital journalism industry in which each media house was trying to find a bearing.
Standard Group, which owns Standard newspaper KTN television brand and radio outlets, has always had a soft spot for its digital outfit, pouring millions in not just staffing but also technology. But it is still fighting for space in a market that is a jungle of various players and has been forced to accept a small share of the pie despite its investments. Digital media is expanding in Kenya but adspend following this grow is not big enough to make a blip on mainstream media's overall earnings.
Ms Kimutai may not have created the buzz she was expected to since, over time, Standard Digital has lost its online lead to rivals such as Tuko and the-star online due to policies, some say, such as charging for premium content and terminating of initially popular sections like UReport and SDE (Standard Digital & Entertainment).
Read >> Demons That Invade The Nation Newspaper Production Room
According to State of The Media Report carried out by Media Council of Kenya in 2022, Standard website was ranked fourth most visited news website from the number one position it enjoyed previously. While it still charges for some content, its big rival nation.africa was forced to drop the paywall.
"I am grateful for the opportunity to work for such a dynamic media house that allowed me to thrive," Ms Kimutai says in her mail to colleagues. "You contributed to my career and personal growth in various ways, and I will forever remain thankful. I leave behind a youthful and ambitious team that loves what they do and will continue giving their best."
Caroline Kimutai started out as freelance journalist, mainly working in magazines in an era where periodicals offered the much needed alternative information. Her ascendancy to the influential position of Standard Digital Managing Editor was a culmination of over a decade of honing her skills and trying out various assignments.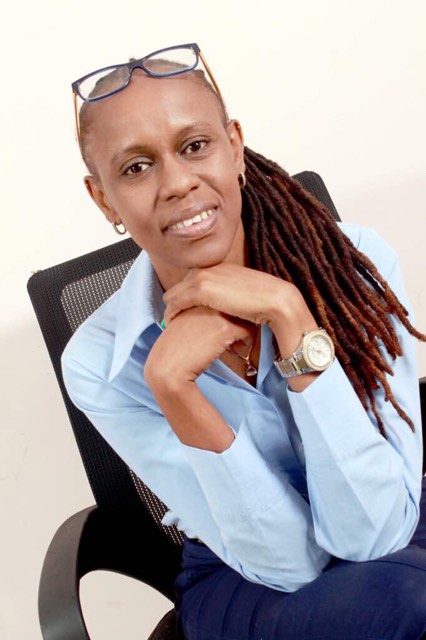 She had been a contributor for six years for Bizcommunity.com, based in South Africa, where she says she discovered the potential in digital. Bizcommunity also influenced the choice of her Master's degree in New Media and Society. Besides, Ms Kimutai was for a number of years the editor of Management, a monthly magazine published by the Kenya Institute of Management, before she joined Tuko.
Caroline is an alumni of the Kenya Institute of Mass Communication, Moi University, and the University of Leicester (UK) where she studied for an MA in New Media & Society.
With a number of media houses – including Nation Media Group and Cape Media (TV 47 and Radio 47) – moving to strengthen their digital spaces, Ms Kimutai may not stay out for long, although her mixed legacy at the Standard Group will also heavily influence the direction her career takes.
Next >> Standard Group CEO Leaves After a Heated Board Meeting