Former Nairobi Governor Mike Sonko is one of Kenya's wealthiest politicians. He has investments spread across real estate, transport and hospitality among other sectors, with multiple properties in different parts of the country.
Like many other wealthy Kenyans, Sonko has invested heavily in the hospitality sector. Over the years, Sonko has channeled his cash towards the development of nightclubs, restaurants and hotels in counties including Nairobi and Kilifi.
"My team and I decided to start establishing enterprises in Mombasa, Nairobi, Kilifi, Kwale and Machakos counties on our path to opening entertainment spots," he once disclosed.
In this article, Business Today takes a look at properties in the hospitality sector owned by the former Governor.
Volume VIP Club
In late 2021, Sonko opened his first nightclub at the Coast – known as Volume VIP Club in Shanzu, Kilifi.
Volume VIP Club is decked out with Versace themes, fancy gold fittings, lighting fixtures, a 3D dancefloor, screens and more. Numerous celebrities among other revelers have been pictured partying at the club, which also regularly hosts top artists and DJs for performances.
After its opening, Sonko stated that income from his businesses was key to supporting his philanthropy.
"This is to assist me in obtaining resources that I'd ordinarily utilize to carry out my charitable and philanthropic activities. I know God has good things in store for me in the future, and just because I'm not in office at the moment doesn't mean I stop doing what I do best," Sonko shared.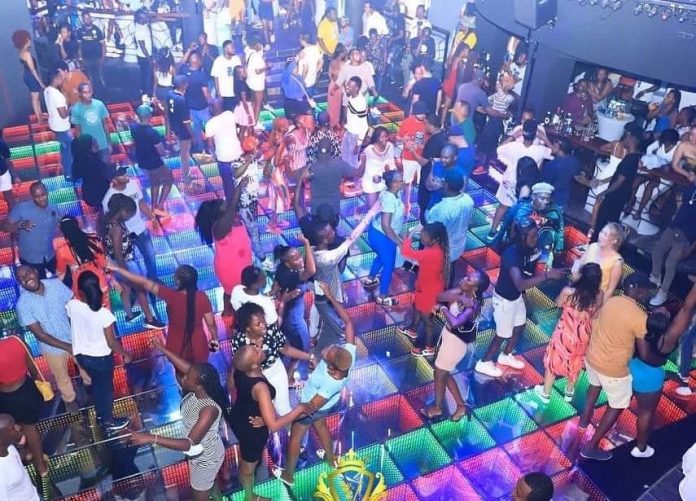 Salama Bling Beach Resort
Salama Bling Beach Resort is a 3.5 star hotel in the heart of Mtwapa in Kilifi County.
The hotel features Swahili-style architecture, luxurious rooms, modern fittings and several amenities. It includes a swimming pool, conference facilities, restaurant, bar and lounge.
It offers cuisines including fresh seafood from the Indian Ocean. Salama Bling Resort also regularly hosts a variety of events including weddings, corporate engagements and family events.
Sonko was also the proprietor of Casuarina Bar and Restaurant in Buru Buru, a popular entertainment joint in Nairobi that burned down in 2017.
His daughter, Saumu Mbuvi, was also reportedly behind Club Wakanda, a high-end nightclub in Westlands. The club was popular with celebrities and high-rollers in the city, but closed its doors under unclear circumstances in 2021.
NEXT>Inside Gachagua's Multi-Billion Business Empire