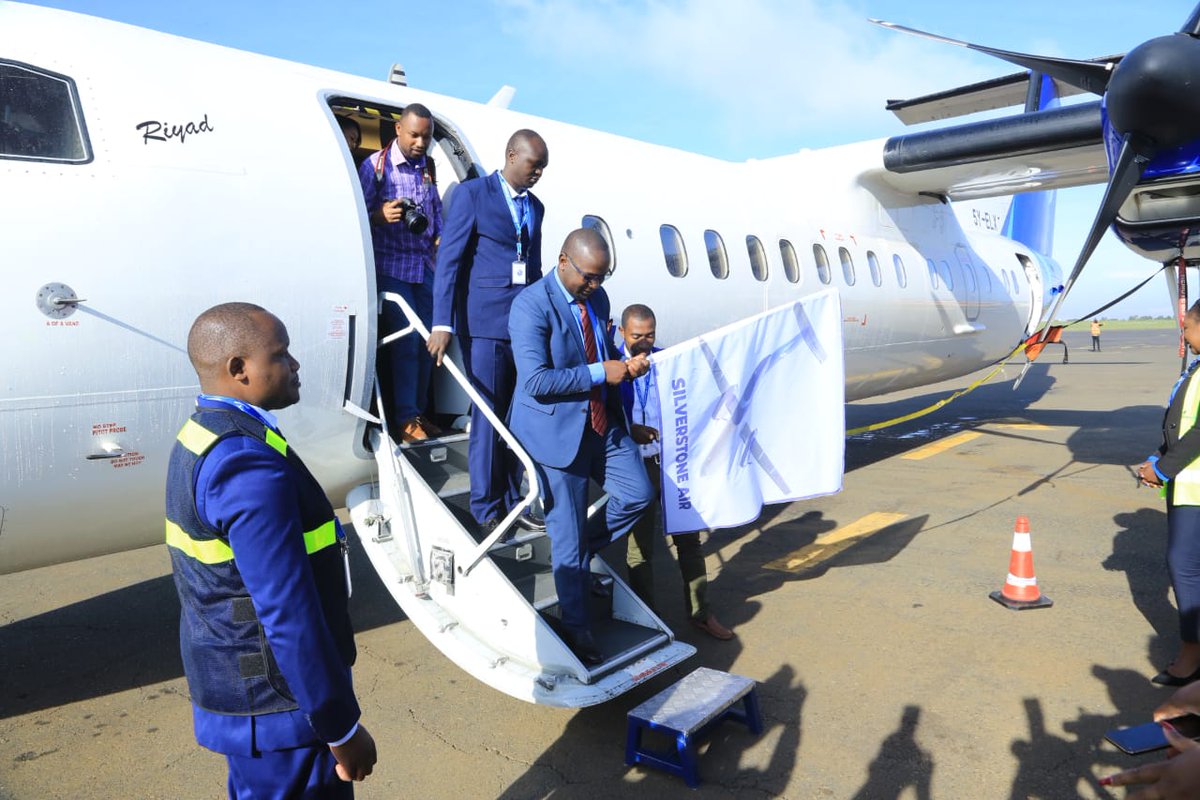 Silverstone Air Services on Friday launched direct flights from Nairobi increasing the options for customers plying the North-rift route.
Singleton is a new entrant into the market having began operations in 2017 and will be using a Dash 8-300 aircraft with a capacity of 50 passengers for the Eldoret route. Tickets for the Eldoret will be going for 10,000 inclusive of the return ticket. One way tickets will be going for 5,000.
Flights will be leaving Nairobi's Wilson airport at 7:15am to arrive in Eldoret at 8:00 am. The flight will then leave Eldoret at 8:30am to arrive at Wilson at 9:15am. There will also be another flight leaving Wilson at 4:00pm to arrive in Eldoret at 4:45 pm. The flight will then leave Eldoret at 7:00pm to arrive in Nairobi at 7:45 pm.
[read: Uganda Airlines readies for maiden Nairobi flight ]
The route is currently served by Kenya Air ways, Jambojet, Fly 540, Safarilink, Fly-Sax, Skyward Express and others. These carriers have in recent years boosted their operations in the North Rift, and Silverstone's entry is likely to increase competition for the passengers.
Speaking at the launch, Silverstone Air Sales and Marketing Manager Patrick Oketch said the move will help meet the increasing demand for air travel in the region.
"The new service to Eldoret will expand our extensive coverage throughout the country and provide convenient service for passengers travelling to visit friends and family, business or even tourism," said Oketch.
Oketch made the remarks at the Eldoret International airport after the airline had made its first flight from Nairobi to Eldoret town on Friday. Silverstone Air is a fairly new entrant and has been on an aggressive expansion bid barely a few months since it established operations in the Kenyan market.
Last April, the airline increased frequencies on the Nairobi-Kisumu route to 17 trips per week, up from 14, while passengers plying Mombasa-Kisumu are now served by three weekly flights, an increase from two.
The airline is also planning to introduce new flights to Wajir as from next month.
[read: No travel to 26 countries for Kenyans without e-passports]