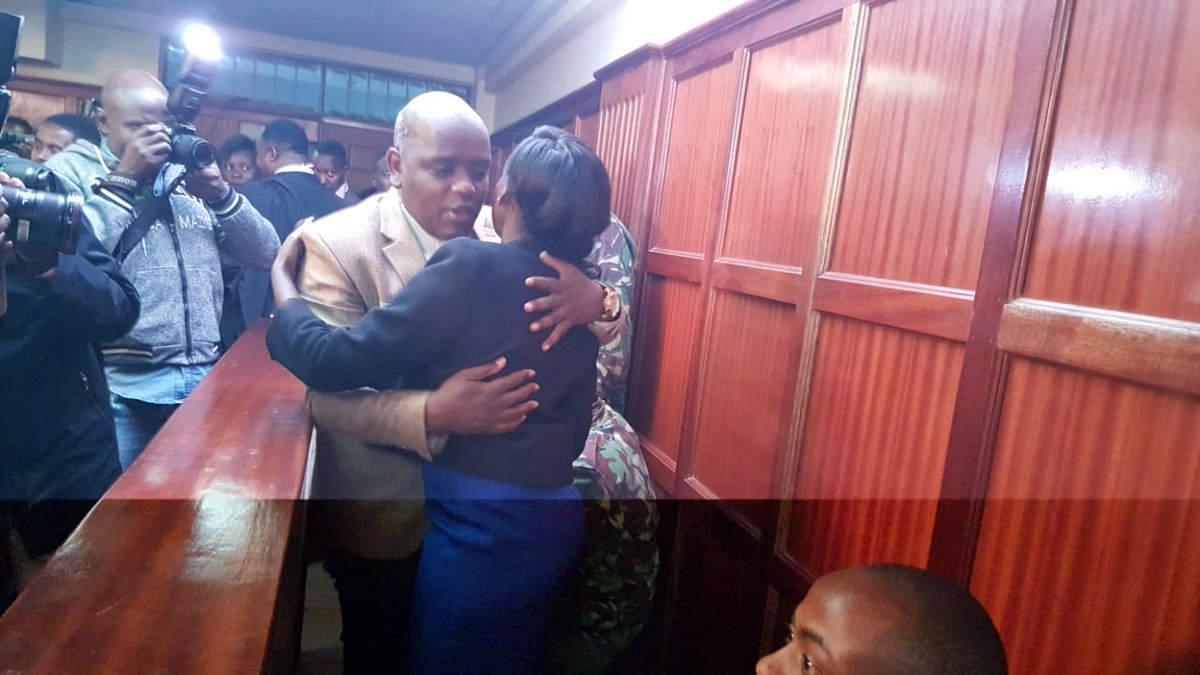 Citizen TV news anchor Jacque Maribe, who is facing murder charges alongside her fiance Joseph Irungu, has won the support of her employer, Royal Media Services, which has vouched for her character and assured the High Court that she will not jump bail if released from remand.
Group Managing Director Wachira Waruru says having engaged her for the last six years and assessing her performance, the media house can vouch for her character and recommended her admission to bail.
Waruru added Maribe has a clean record of employment and cited her work experience as a reporter and her recent promotion to the position of Friday Prime Time news anchor on Citizen TV.
On Wednesday, Maribe's lawyers sought bail despite objection from the State Prosecutor.
The Prosecution claimed that her presence on the screen would intimidate witnesses lined up to testify against her in the Monica Kimani murder case.
"We are not saying that the accused should be sacked or leave employment. We are talking about her role in the media vis-a-vis the likelihood of intimidation," said Catherine Mwaniki.
The judge seemingly tickled by Mwaniki's sentiments wondered how Maribe would influence witnesses against testifying by reading news.
Justice James Wakiaga asked the Prosecutor to explain further saying that he is not aware of how the accused's profession is linked to the objection to her bail application.
"Just elaborate so that I understand. I don't know what she does because like I told you last time, I don't clearly watch news. But I have been told she reads news and interviews people," added the judge.
The Prosecution however maintained that Maribe is viewed as a "high person in society" and may intimidate witnesses.
Justice Wakiaga further questioned whether his decision on the matter of her employment situation would amount to her losing her job.
The ruling on the bail application is to be delivered on Tuesday, October 30.
Royal Media Services has in it's statement confirmed that Maribe is still an employee of the firm but has taken leave to attend to personal matters.
Additional reporting by citizentv.co.ke.