The Council of Governors on Wednesday, November 4 sounded an alarm over the recent spike in cases of Covid-19.
At an extraordinary session of the National and County Governments Coordinating Summit, the county chiefs requested that President Uhuru Kenyatta reinstate containment measures in their original form.
The restrictions had been gradually eased, particularly after infection numbers first began dropping.
Among measures the Governors want implemented is a review of the 11PM curfew, with Governors pushing for enforcement of a 9PM to 4AM curfew.
They also called for the closure of bars and entertainment joints, which have been blamed for contributing to the second wave of new infections.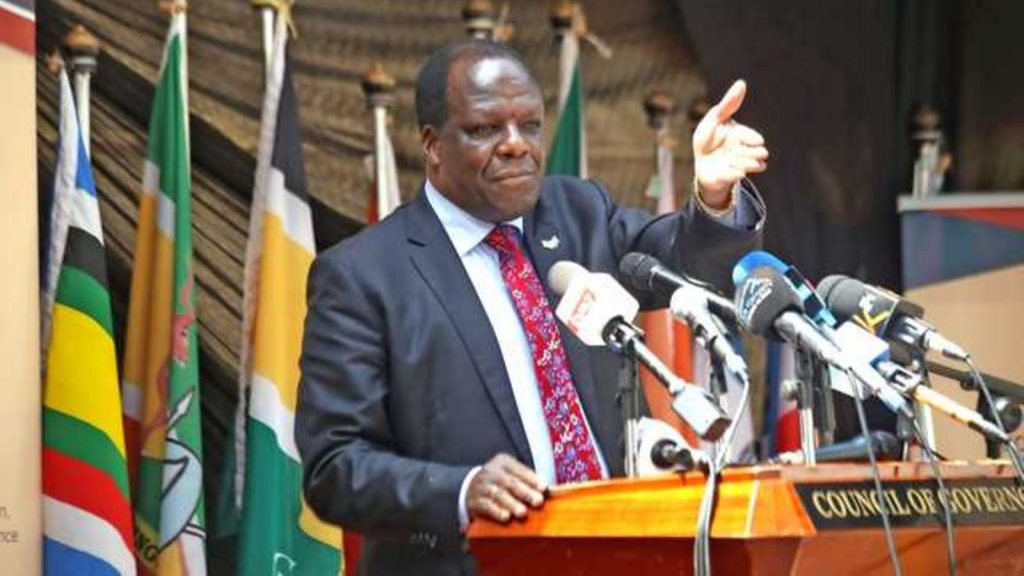 Governors also want the government to ban political gatherings, which have been happening around the country with little regard to Covid-19 protocols such as social distancing and mask-wearing.
In addition, they want places of worship including churches, mosques and shrines closed and religious gatherings put on hold.
Should they get their way, travel restrictions would also be reinstated for counties with high infection rates such as Nairobi and Mombasa.
The Governors led by CoG Chair Wycliffe Oparanya noted that counties were facing the risk of their healthcare infrastructure being overwhelmed.
"Your Excellency, the Council of Governors recommends that all containment protocols be implemented in their original form," Oparanya stated at the summit.
They further announced the launch of the 'No Masks, No Service' initiative in which county governments will not offer services to any citizens not wearing masks.
Among those present at the meeting was Health Cabinet Secretary Mutahi Kagwe.
President Uhuru Kenyatta told the Governors not to be afraid to take decisive action even if it was unpopular.
He stated that the surge did not represent a failure of the country's health system but, rather, poor enforcement and human laxity in adhering to the measures.
"We must ask ourselves if we have done our best and whether our best is enough," he stated.
President Uhuru Kenyatta was expected to address the nation later in the day, with expectations high that the containment measures could be reviewed.
READ>>>>Diaspora Remittances to Kenya Rise Despite Covid-19, Defy Regional Trend