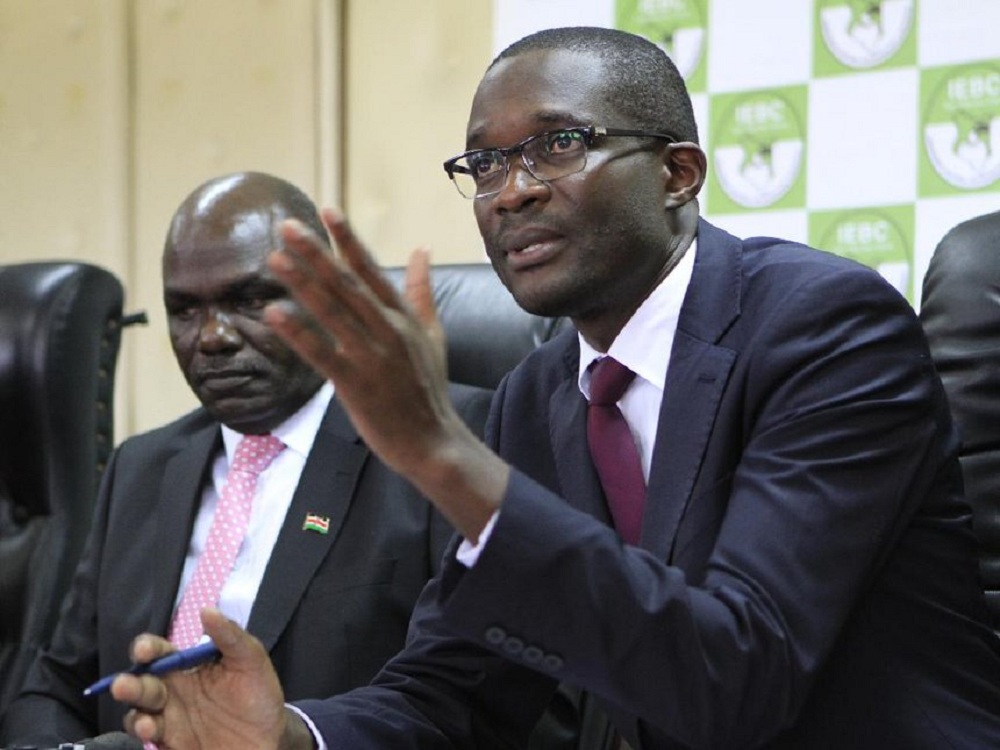 The Employment and Labour Relations  Court has declined to quash Independent Electoral and Boundaries Commission (IEBC)'s decision to send CEO Ezra Chiloba on compulsory leave.
Justice  Stephen Radido has ruled that the petition shows that there is a complex clash between Chiloba and some of the commissioners and he needs to hear both parties before issuing any orders to the CEO.
In his ruling , Radido ruled that Chiloba will not suffer any prejudice if he proceeds on the  three months compulsory leave.
The respondents in the case have seven days to file their responses.
Court says that during the three months compulsory leave there is no suggestion that Chiloba will be deprived of his salary or remuneration.
The court noted that according to the papers filed before court, there was a suggestion that there's a complex clash between  Chiloba and some of the commissioners. The judge said that he  has to hear the issues  raised in the suit before issuing any directives.
Parties in the case have been directed to file and serve each other with court documents. The case will be mentioned on May 7, 2018.
Chiloba was sent on compulsory leave following a protracted battle involving five tenders for last year's General Election
Reports indicate the tenders were for the provision of the Kenya Integrated Election Management System (Kiems) by OT Morpho, the provision of satellite phones, for the transmission of results the servers from IBM to host the biometric voter register, the hosting of the Kiems database and the provision of communication services by Scanad. However, Chiloba claims he was suspended at the behest of chairman Wafula Chebukati.
In his affidavit,  Chiloba claims that he and  Chebukati have had differences on issues such as assignment of duties to staff, the procurement of the Kiems kits and ballot papers, in addition to the way last year's presidential elections were conducted.
"I have all along enjoyed excellent working relations with both the staff of the commission and the commissioners….until around April 2017, when differences of opinion began to emerge between the Secretariat, the chairman and some commissioners," Chiloba said.