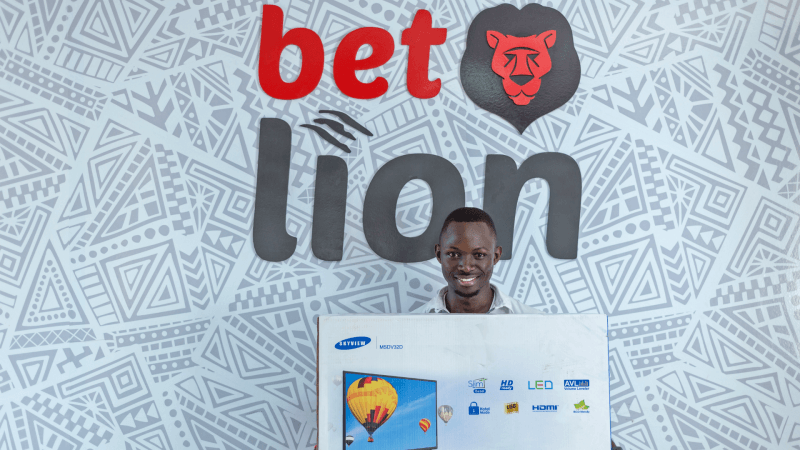 As the neighboring country, Uganda ban sports b*****g, Kenya b*****g industry has a new entrant, BetLion that has arrived with a loud bang.
BetLion has launched a Sh350 million jackpot prize beating other rivals such as SportPesa and Betin Kenya in the industry.
The bettors who will predict correctly 20 games using Sh100 will win the jackpot tagged as 'BetLion Goliath Jackpot.'
The firm sponsored by a British billionaire Victor Chandler, has said that it will also reward gamers who will predict 19 games with Sh5 million, 18 games with Sh1 million and 17 games with Sh500,000.
SportPesa which was recently the biggest company in the industry used to award winners who predicted 17 games correctly in a prize dubbed as 'SportPesa Mega Jackpot.'
The SportPesa Mega Jackpot has been won severally with the largest payout of Sh230 million being awarded to Gordon Ogada in 2018 after predicting 17 games correctly using Sh100.
READ: MUSEVENI BANS SPORTS B*****G
Currently, the Mega Jackpot prize stands at Sh156.14 million half of what is being offered by BetLion.
BetLion Goliath Jackpot resembles that on Betin Kenya where the amount of money to be won is fixed every week, while that of SportPesa grows on weekly basis if it is not won.
According to BetLion managing director Spencer Okach, the firm will keep on innovating on their rewards so as to attract more gamers on their site.
"We promised to give out a product that is not only exciting but also rewarding when we launched in December, and that is what we will do," said Mr Okach.
SEE ALSO: CSSSA LIFTS SPORTS BAN ON COAST SCHOOLS
As the country witnesses the rapid growth of b*****g firms, President Yoweri Museveni of Uganda has banned sport b*****g citing that the gaming has diverted the attention of the youth from hard work.
No new b*****g company will be licensed in Uganda and the existing ones will not have their licenses renewed after expiration.
B*****g which is mainly played by youths has been a complex debating subject in the country with many being of the opinion that it should be banned.
In September 21 2018, President Uhuru Kenyatta approved new b*****g taxes that will see those winning give 20 percent of their prize to the state.