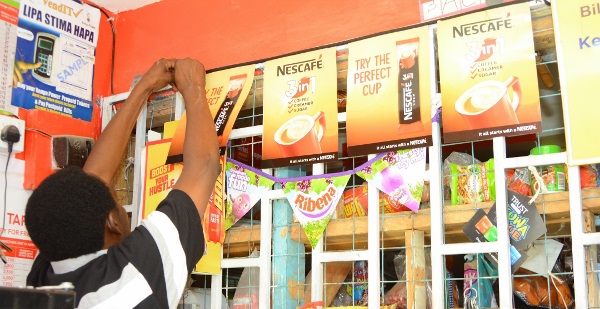 Nestlé Kenya has launched a new reformulated NESCAFÉ 3-in-1, giving the product a creamier taste in a move to tap into increased coffee consumption by youth and the emerging urbanised middle class in the country.
NESCAFÉ has been at the forefront in encouraging Kenyans to drink their own coffee. Recently Nestlé unveiled the brand's new slogan "It all starts with a NESCAFÉ", which has further helped in popularizing coffee drinking habit among the young people in Kenya and beyond.
Globally, over 5,500 cups of NESCAFÉ, are drunk each second while in Kenya the brand is one of the most popular and iconic coffee brands. Speaking when she unveiled the new NESCAFÉ, 3-in-1, the Nestlé East Africa Cluster Manager Managing Director Ciru Miring'u said the consumption for coffee in Kenya has increased tremendously with Nairobi alone now hosting ten times more coffee bars than it did 5 years ago.
"80 per cent of the coffee consumed in Kenya is instant and this is what has helped catapult coffee drinking which was lastly reported to have jumped by 46 per cent between 2010 and 2014," said Ms Miring'u. The new instant NESCAFÉ 3-in-1 is suited to the Kenyan palate which gives it an enhanced taste. Nestlé hopes that this will help the NESCAFÉ brand to further penetrate the coffee market.
[crp]