NCBA Bank on Monday, March 29 released its audited financial statements for the year ended December 31, 2020, representing representing 12 months performance of NCBA Bank (merged bank) for 2020 while the prior year comparatives represent the 9
months performance of CBA Bank and 3 months performance of NCBA Bank.
The merger of NIC Group PLC (NIC) and Commercial Bank of Africa Limited (CBA) was sealed on October 1, 2019 creating Kenya's third-biggest lender by assets.
The merged bank recorded profit after tax of Ksh4.57 billion for the year ended December 31, 2020 down from Ksh7.8 billion in 2019. Like all other tier-one lenders, the situation was down to the tough operating environment in 2020 due to the Covid-19 pandemic.
Loan loss provisions rose to Ksh20.4 billion, up from Ksh6.2 billion in 2019 – practically doubling total operating expenses to Ksh40.03 billion up from Ksh20.3 billion in 2020.
For the year 2020, the board resolved to recommend to the shareholders for their approval at the Annual General Meeting scheduled to be held on 9th June 2021, the payment of a final dividend for the year of Ksh1.50 per share.
The dividend will be payable to the shareholders registered on the Company's register at the close of business on 20th April 2021 (closing date for determination of entitlement to dividend).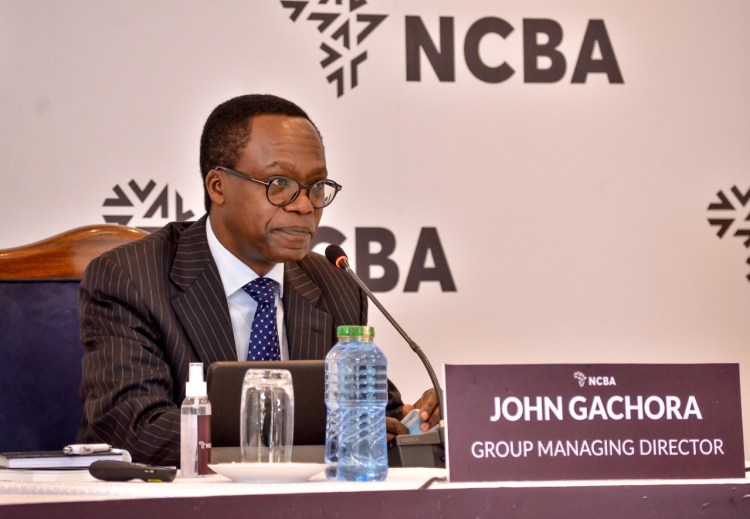 "NCBA Group has demonstrated financial and operational resilience during this period of intense economic and social strain.
"As the pandemic unfolded from March 2020, the Group remained focused on a clear action plan, to protect the health and safety of employees and customers, to support customers in weathering the effects of the pandemic, to prudently manage liquidity, to ensure continued financial strength and to preserve shareholder value," the firm noted in its statement.
NCBA saw it asset base rise to Ksh528 billion, with deposits at Ksh421.5 billion.
CEO John Gachora noted that the bank had sought to cushion customers during the pandemic and restructured loans worth Ksh78 billion in addition to increasing credit provision reserves by Sh20 billion.
Notably, over Ksh432 billion in digital loans was disbursed to provide small enterprises and individuals with relief and working capital.
The firm noted that its outlook for 2021 remained uncertain, even as the board expressed confidence in the Gachora-led management team to deliver a strong performance.
"As such, the NCBA Group remains cautious and observant as the board focuses on the group's priorities and continues to re-assess and re-align operations to match the economic
environment.
"The board is confident that NCBA Group has the capital strength to withstand any anticipated shocks and will achieve its long-term objectives and goals notwithstanding these challenging times," Group Company Secretary Waweru Mathenge noted.