DStv Business has announced a revamp of its packages to cater for different entertainment needs of its commercial customers. The refreshed DStv Business Packages are now called DStv Stay (formerly Accommodation package), DStv Play (formerly Pubs and Clubs package) and DStv Work (formerly called Office package).
According to the MultiChoice Kenya Managing Director Nancy Matimu the newly revamped DStv Business packages are designed to connect commercial customers within different industries such as hotels, pubs and clubs, offices, guest houses and serviced apartments to customers growth, better cashflows and profits.
"We remain true to our brand purpose of enriching lives as a clear purpose-led and technology platform hosting the best of local and video entertainment curated for our commercial customers," Ms Matimu said on Tuesday 6th July 2021, during the launch. "Further, DStv understands that every business has unique needs."
Mr Mike Macharia, the CEO of Kenya Association of Hotel Keepers and Caterers, who was the chief guest, thanked DStv for reaching out to the industry. "Today marks a new beginning of a good working relationship because where we are now getting to understand each other's business since tourism and entertainment go together. You now have come up with packages that are suited to the nature of business we are in," he said.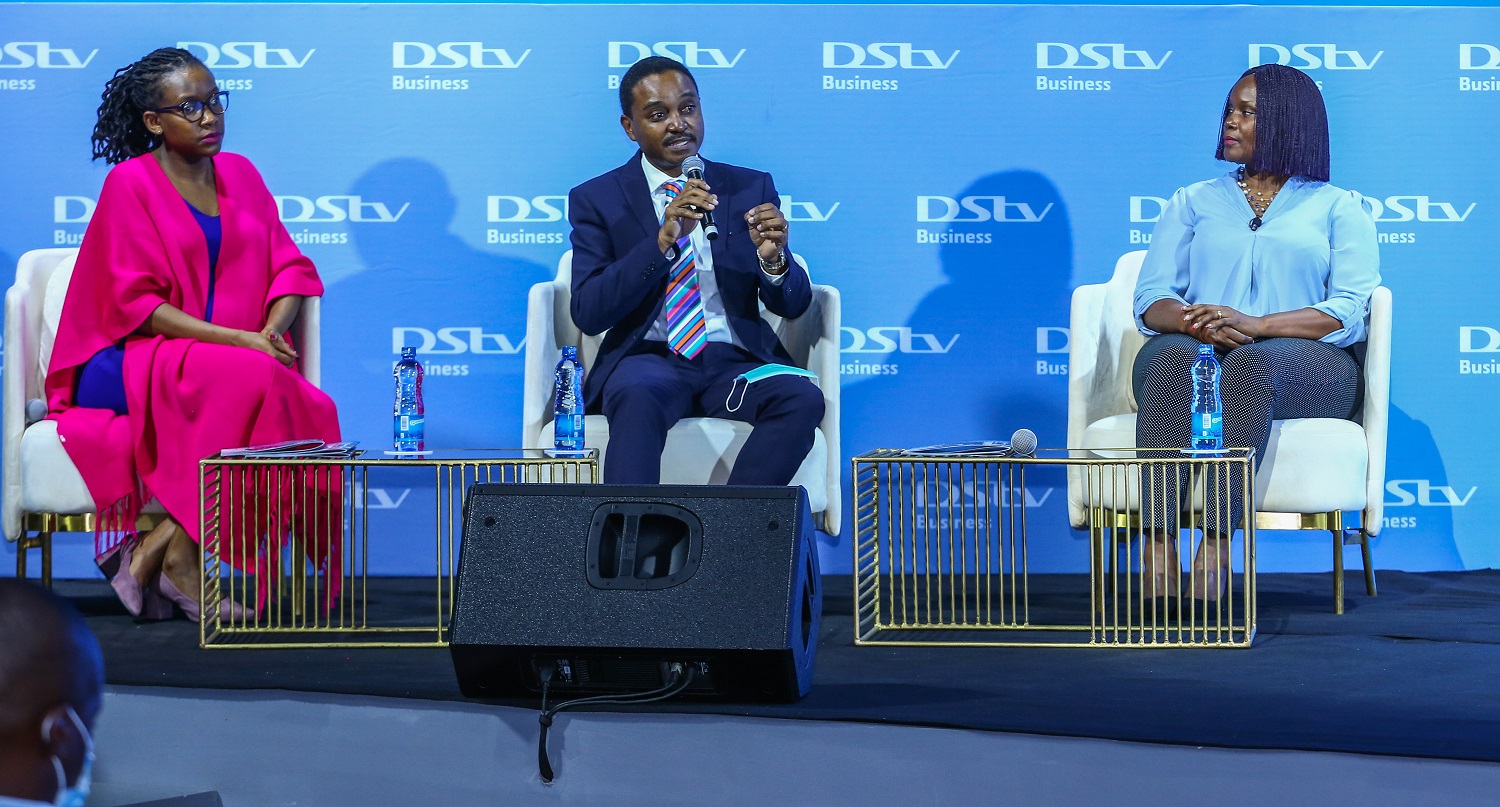 Mr Macharia said both brands were crucial in supporting government efforts to rebuild the hospitality industry ravaged by Covid-19.
DStv Business packages have been tailored to suit the needs of hotels, lodges, B&Bs, pubs, clubs, restaurants and offices, with additional packages.
DStv Work packages offer the latest news headlines from around the world. This has been expanded to two distinct categories: DStv Work Essential and DStv Work Ultra.
DStv Play packages will keep your restaurant, bar and club patrons entertained for hours with their favourite sports content and more. This package gives you a choice between DStv Play Basic, DStv Play Essential and DStv Play Ultra.
DStv Stay packages allow you to give each of your guests a memorable in-room experience. With this package, you can choose between DStv Stay Basic, DStv Stay Essential and DStv Stay Ultra
"At DStv Business we give more choice while also ensuring that customers keep coming back to have more memorable experiences with you. These revamped packages are just another way for us to keep giving you more options and more added value," said Ms Matimu.