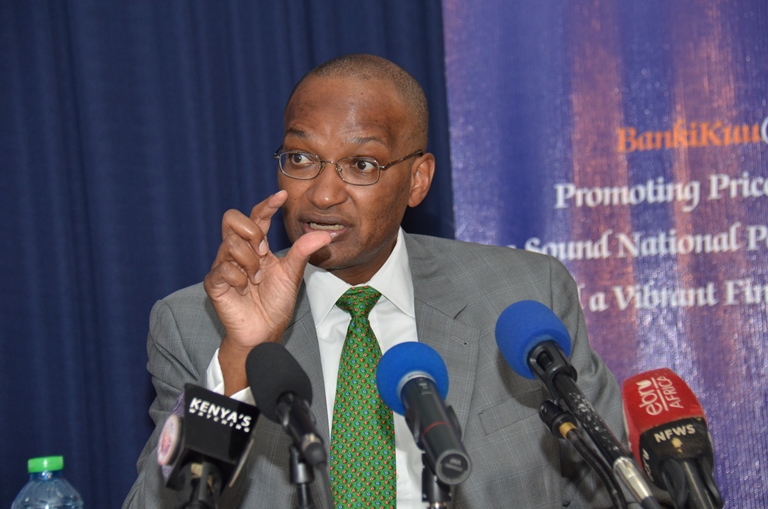 The Central Bank of Kenya (CBK) will regulate monthly interest rates charged by the digital mobile lenders and roll-over fees if a proposal currently before parliament sails through.
The proposal also seeks to have CBK approve increases in digital lending rates alongside other charges and impose a ceiling on Non Performing Loans( NPLs) at not more than double the defaulted amount.
In February this year, Central Bank Deputy Governor Sheila M'Mbijjewe said CBK had to step in after a middle-aged man committed suicide in November 2019 after failing to withstand harassment and public shaming by an unnamed digital lending application.
Many other Kenyans have complained of unnecessary aggressiveness from mobile lenders exposing a regulation gap that has subjected Kenyans to all manner of harrasment.
It is for these reasons that the authorities have felt compelled that the sector needs checks and balances.
"The principal objective of this Bill is to amend the Central Bank of Kenya Act to regulate the conduct of providers of digital financial products and services," says a notice on the Bill.
"The Central Bank of Kenya will have an obligation of ensuring that there is fair and non-discriminatory marketplace access to credit."
If the new proposals are adopted, mobile lenders will be subjected to the same kind of regulation as commercial banks, including having to seek the CBK's nod for new products and pricings if the bill becomes law.
Tens of unregulated microlenders have invested in Kenya's credit market in response to the growth in demand for quick loans.
Unfortunately, without proper regulation, the apps have saddled many low and middle income earners with debt at exorbitant rates which rise up to 520 percent when annualized. Failure to service the loans attracts penalties and a roll-over period.
Failure to service the loan after penalties accrue leads to blacklisting at Credit Reference Bureaus (CRBs).
Kenyans have also accused mobile lenders of abusing personal information collected from defaulters' mobile phone contacts list to contact relatives and friends of a borrower directing them to enforce payment of the loan.
On June 8, the Digital Lenders Association (DLAK) comprising of more than twenty mobile lenders distanced itself from two players in the sector Okash and Opesa and blamed them for the troubles bedeviling the sector.
"Not only does this behaviour go against Kenyan data protection laws, but it reeks of indignity. By reaching out to a customer's contact list, Opesa and Okash rob the individual of basic dignity and consumer rights. This can have long term effects on their psychological well-being and damage relations that may have taken years to build" said DLAK Chairman Robert Masinde on behalf of all members.
CBK Governor Dr Patrick Njoroge is on record accusing mobile lenders of operating like shylocks before dismissing the digital lending space as a flea in the economy that makes the loudest noise.