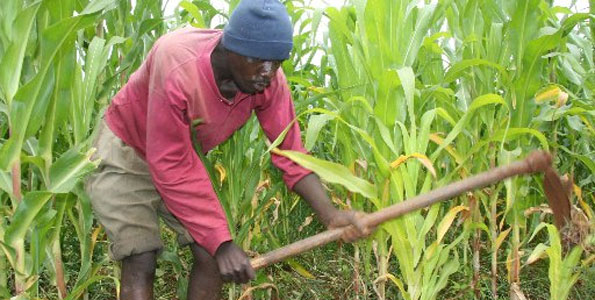 The March-May 2017 seasonal rainfall is expected to be generally poor over most parts of the country, Kenya Meteorological Department (KMD) has said. The most affected regions will be in the eastern sector particularly the Arid and Semi-Arid Areas (ASAL).
Giving a weather outlook for the 2017 long rains season the Director of Meteorological Services, Peter Ambenje said, however, few parts of the western Kenya are likely to experience average rainfall, with farmers being urged to take advantage of the expected rains.
"Highly depressed rainfall is expected over most parts of the country during March 2017. Sunny and dry weather conditions will be dominant over northeastern and the coastal region during the month. A pick up in rainfall is however, likely to occur over western Kenya during the month," said Ambenje.
The Director said the situation was alarming in the North Eastern region where distribution of relief food has been necessitated to avert loss of human lives and livestock. Ambenje warned that the expected poor distribution of the seasonal rainfall is however likely to negatively impact most agricultural areas and the livestock sector.
He noted that the already depressed rainfall has resulted to water scarcity, lack of pasture for livestock and food insecurity especially in the North Eastern, coast and eastern areas. "In areas where good rainfall performance is expected, the ministry of environment and natural resource should encourage residents to put in place soil conservation measures to minimize environmental degradation caused by soil erosion," he added.
Farmers are advised to liaise with the state department of agriculture to get advice on appropriate seeds that are drought resistant in order to make best use of anticipated poorly distributed and depressed rainfall. The country experienced below normal rainfall during the October-December 2016 short rain season resulting to decreased food supply and water in the country.
[crp]