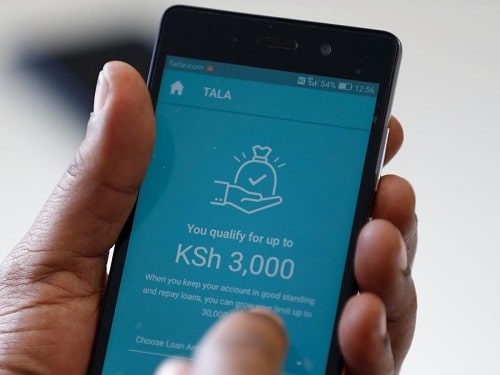 A lobby group for digital lenders in Kenya has moved to court to challenge the imposition of a 20 percent excise tax on loans advanced to digital borrowers. The Digital Finance Services Association of Kenya wants the implementation of the Excise Duty Act as amended by the Finance Act 2022 suspended pending determination of the suit.
The mobile lending industry in Kenya has witnessed stratospheric growth over the past decade. Examples of digital loan services are Safaricom's M-Shwari and KCB M-Pesa, as well as loan apps such as Tala, Branch and Zenka.
According to the FSD (Financial Sector Deepening) Kenya 2021 report, there are a total of 49 digital credit providers operating in the Kenyan market. M-Shwari accounts for 29% of the local market share, followed by KCB M-Pesa at 12%, then Equity Eazzy,
Tala and MCo-op Cash at 4%, 1.8% and 1.3% respectively.
The amendment came into effect on July 1, 2022.The lobby wants the Kenya Revenue Authority (KRA) barred from collecting or demanding payment of excise duty on fees charged on loans.
The group argued that the 20 per cent excise tax disadvantaged them by denying them benefits enjoyed by other lenders such as banks. The case will be mentioned on August 22, 2022, for direction.
READ ALSO>>How Safaricom Messed Up With Mobile Loans – Michael Joseph Explains
"As a result of the disputed amendment, digital lenders are denied the statutory benefits of excluding interest from the tax base for the 20 percent excise duty applicable on transactions with their customers- a benefit which other financial institutions, including non-digital lenders, enjoy under Excise Duty Act," the lobby argued.
Judge Hedwig Ong'undi directed the Digital Financial Services Association to furnish the respondents – the National Assembly, Kenya Revenue Authority (KRA) and Attorney-General as well as the Law Society of Kenya (LSK) – with the petition.
Digital lenders have long faced criticism owing to high interest rates as well as other practices deemed unethical. The new taxes are expected to drive a further increase in the cost of borrowing via digital platforms.
In 2021, President Uhuru Kenyatta assented to the Central Bank of Kenya (Amendment) Act, 2021. The Amendment gave the Central Bank of Kenya (CBK) powers to license and oversight the previously unregulated digital credit providers.
Consequently, the CBK in March 2022 published regulations giving itself power to regulate and provide oversight to digital lenders. All the unregulated digital credit providers ("DCPs") are required to apply to the CBK for a license within six months of the publication of the Regulations, that is, September 17th 2022. Failure to comply by this date means that a DCP will be required to cease operations in Kenya.