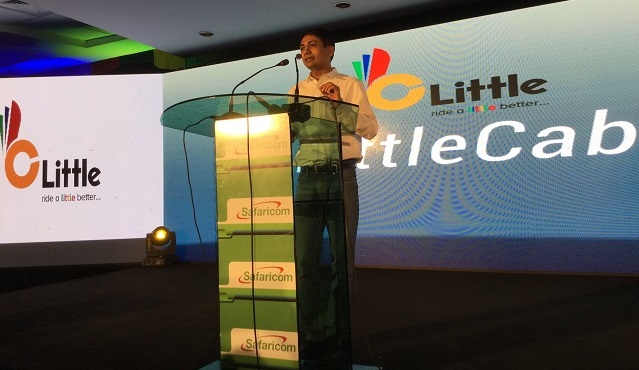 Kenyan taxi-hailing company, Little, has sold a 10% stake to an Indian fintech (financial technology) firm for Ksh300 million.
The deal was "unplanned and that Little would still raise another $100 million (Ksh10 billion)" for expansion across Africa.
The investment is a major boost to the Ksh1 billion investment the company has received from its parent technology company, Craft Silicon Limited, and other shareholders since it was established. Furthermore, the Ksh300 million will give Little, launched in July 2016, a fairer advantage in competing with other taxi apps in the market such as market leader Uber and Taxify. Other players in the market include Mondo Ride and Maramoja.
The app, powered by Safaricom, has already marked ground in Uganda, and will soon be in Rwanda. "What is happening is that the transport and auto industry which has been quite dormant, from the disruption point of view, is now ripe for disruption. A lot of new technologies are getting into vehicles," said Mr Kamal Budhabhatti, the Craft Silicon founder and chairman.
"There are not many players who are integrating payments into the in-car technology," he added. "So the latest funding will go to building products in that line. I will also be travelling to the US soon to get some education on how autonomous vehicle technology works."
Mr Budhabhatti said the firm will partner with some vehicle manufacturers to add payments on car dashboards.
RELATED: ALL YOU NEED TO KNOW ABOUT LITTLE CAB
Last month, Little Ride launched in Uganda and Craft Silicon plans to set up the taxi-hailing app in Rwanda in June and eventually in Nigeria. In addition, Little will be expanding to Nakuru and Eldoret towns. Currently, the taxi app is available only in Mombasa, Nairobi, and Kisumu.
Safaricom, the largest telecommunication company in Kenya, is Little's marketing and technology partner although it does not own a stake in the taxi firm.