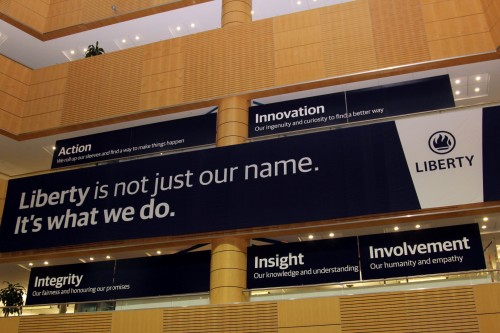 South African-based Liberty Holdings has announced plans to shed off some of its units across the continent as it announced a slump in profits for the full year ending 31 December 2018.
Company reveals it is looking for investors to buy asset management businesses in East and West Africa, Liberty Health and Liberty Africa Insurance's short-term insurance businesses in Malawi and Namibia.
"As part of the strategy refresh exercise, various operations have been identified as no longer central
to Liberty's revised strategy. Consequently a process of negotiations with potential partners has
commenced," it said in a media release.
Liberty's short-term insurance technology platform has also been sold to Standard Bank Group effective
2 January 2019 but the company said said the transaction ensures that its short-term insurance offering will still be available to Liberty's financial advisers in the South African market to enhance the comprehensive product offering available to clients.
It said the 2018 loss of R166 million is significantly reduced compared to the prior year loss of R322 million due to the successful remedial action taken in the STANLIB East African businesses, adding he Liberty Heath loss reflects the lower number of risk lives.
It said earnings for the year of R8 million from these businesses were negatively impacted by generally
lower investment market returns and adverse claims experience in the short-term insurance
businesses in East Africa. The asset management operations performed according to expectation.
According to Liberty, good progress is being made in implementing its turnaround strategy. In 2019, the focus will be on driving the SA Retail performance and VoNB growth by delivering exceptional client and
advisor experiences, continuing to improve the investment performance of STANLIB, finalising outcomes for each of the group's operations under review and continuing to maximise our relationship with the Standard Bank Group.
"We expect the South African economic environment to remain subdued for the first half of 2019,
however, we remain confident that our focus is on the right areas of the business to create value for
all stakeholders," it said.
Commenting on the results, David Munro, Liberty Group CEO, said: "In 2018 we delivered on our commitments and achieved meaningful progress on our plan to turn Liberty around. We strengthened our business, increased value to our clients and improved our financial performance."
"We made significant strategic shifts to simplify and re-orientate our business to better serve our clients. These changes are reflected in our performance for the year which is underpinned by a significant improvement in earnings in our core SA retail business, better investment performance for STANLIB SA, enhanced client experience and a reduction in costs."
"Our overriding priority for 2019 is the ongoing e*******n of our strategic priorities. We will continue
to focus on our business in South Africa where we have a strong and competitive client base and
work closely with our majority shareholder, Standard Bank. Our ultimate goal is to improve the way
in which we serve our financial advisers and clients by delivering exceptional experience."