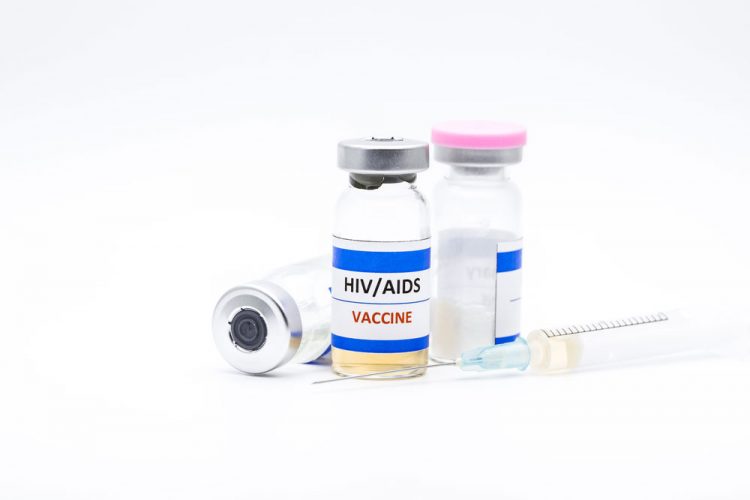 The Kenya AIDS Vaccine Initiative–Institute of Clinical Research at the University of Nairobi is among agencies collaborating in the International AIDS Vaccine Initiative (IAVI)'s Phase I clinical trial (IAVI W001) to test a novel HIV vaccine candidate, BG505 SOSIP.664 gp140.
The aim of the trial is to assess the safety of the candidate and to determine if vaccination induces the human immune system to produce proteins known as neutralising antibodies (NAbs).
Other collaborators in the trial include the Fred Hutchinson C****r Research Center, Seattle HIV Vaccine Trials Unit; Massachusetts General Hospital, Translational and Clinical Research Center (Boston); and the pharmaceutical company GSK. Julie McElrath, M.D., Ph.D., senior vice president and director of the Vaccine and Infectious D*****e Division, is the principal investigator at Fred Hutchinson C****r Research Center. Dr McElrath said: "We hope that presenting this trimer to the human immune system will give us a unique view into a process that we want to harness to design an effective HIV vaccine."
Professor Omu Anzala, MBChB, Ph.D., of the University of Nairobi and the Kenya AIDS Vaccine Initiative, and principal investigator at the KAVI-ICR site, said: "Every HIV vaccine trial generates new information that brings the international community closer to the discovery of a safe, effective HIV vaccine. We and our partners are excited about the new candidate and this new approach as we begin this trial."
Mark Feinberg, M.D., Ph.D., president and CEO of IAVI, said: "This trial is unique because it represents the fruition of decades of scientific research to engineer this promising vaccine candidate. Much important work was done in the late 1990s and early 2000s to attempt to stabilize the HIV envelope protein in its native configuration, but this difficult work took several more years to achieve."
BG505 SOSIP.664 gp140 is based on the HIV envelope protein (Env), which is shaped like a three-pronged spike. This configuration, known as a trimer, is a target for antibodies produced by the human immune system after infection. Some of these antibodies are able to block viral entry into cells.
The BG505 SOSIP.664 gp140 trimer was engineered by a team directed by John P. Moore, Ph.D., at the Weill Cornell Medical College; Rogier Sanders, Ph.D., now at the University of Amsterdam Academic Medical Center; and Andrew B. Ward, Ph.D., and Ian A. Wilson, D.Phil., at Scripps Research. The outcome of their work was an important advance in stabilizing the highly fragile Env protein in a native-like configuration.
This is one of the first clinical trials of a native-like Env trimer, and the first time that this particular trimer is being evaluated in humans. Previous vaccine trials involving Env concepts have tested the immunogenicity of only a portion of the Env structure or proteins that do not resemble the native structure. In a************g, vaccination with BG505 SOSIP.664 gp140 caused B cells to produce antibodies that neutralised the virus type from which the engineered immunogen was derived. Investigators hope to see a similar specific response in humans.
Many vaccine researchers agree that a goal of HIV vaccination will be to produce a particular type of NAb known as a broadly neutralising antibody (bNAb). These antibodies can neutralise a wide range of genetically variable HIV strains in laboratory tests, and studies show that some bNAbs can protect monkeys against a virus that is similar to HIV. This suggests that a vaccine that is able to induce similar antibodies in people might protect them against HIV infection.
Though it is not likely that vaccination with BG505 SOSIP.664 gp140 on its own will directly lead to the production of bNAbs, the hope is that it could allow researchers to better understand what is required to induce bNAb responses. As Bruce D. Walker, M.D., trial collaborator at the W001 Boston trial site and director of the Ragon Institute of Massachusetts General Hospital, MIT, and Harvard, notes: "This is a critical trial that has broad implications for defining the path to generating broadly neutralising antibodies that will be needed for a fully protective vaccine." Data from the trial will likely contribute to the development of the vaccine candidate for future trials.
Dr Feinberg added: "We are gratified and invigorated by the cooperative spirit that binds the different institutions and researchers that have developed the candidate and are conducting the trial. This collaborative effort gives us great encouragement that the scientific community will succeed at developing an effective HIV vaccine."
The IAVI W001 trial will enroll approximately 60 healthy a***t volunteers in Seattle, Boston, and Nairobi. Participants will receive three administrations of BG505 SOSIP.664 gp140 formulated with the AS01B1 adjuvant developed by GSK, or placebo. Adjuvants are substances used to enhance immune responses induced by a vaccine, and the AS01 adjuvant is used in licensed vaccines.
Read: Kenya leads Africa with Sh34 billion in startups deals in 2018
The vaccine candidate is administered through intramuscular injection. Teams at the trial locations will monitor participants to assess the vaccine candidate's safety and ability to elicit immune system responses.
Results of the IAVI W001 trial are expected in 2020.