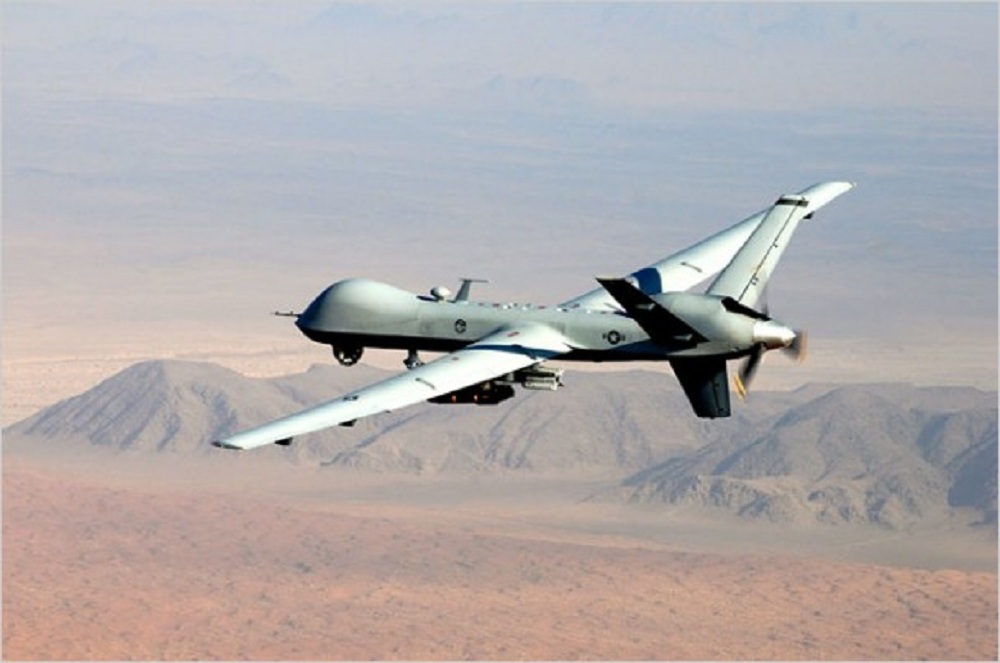 The Kenya Civil Aviation Authority (KCAA) has warned Kenyans against operating remote piloted aircraft systems (drones) in the country.
KCAA says for one to operate a drone, he needs clearance from both authority and the ministry of Defence.
According to regulations published last year, failure to do so would attract a fine of of Ksh 2 million or six months' imprisonment.
The Kenya Civil Aviation (Remote Piloted Aircraft Systems Regulations, 2017) allow Kenyans to acquire drones for sports and recreational, private activities and commercial purposes.
However, operators face a Ksh 1 million fine or six-month imprisonment if they fail to disclose the unmanned aerial vehicles' specifications, airworthiness, insurance policy, operating speeds, maximum climb rates and coverage area.
Those who operate drones in a "negligent" or "reckless" manner — flying them over strategic installations, radar sites, communication masts, prisons, police stations, courts of law and scenes of crime — are also liable for Ksh 1 million fine or six-month imprisonment.
On the other hand, illegally blocking licensed drones attracts a fine of up to Ksh 5 million or up to six-month imprisonment.
According to regulations, an import permit costs US$200 (Ksh 20,242) while registration of a drone costs US$200 (kSH 20, 242), US$300 (Ksh 30,364) or US$500 (Ksh 50,6070 for sports and recreational, private and commercial users respectively.
The highest charge is for issuance of a temporary licence, which costs US$ 1,500 (Ksh 151,822) for all categories of users.
Here is the notice:
Here are the fees charged by the KCAA for drone operators: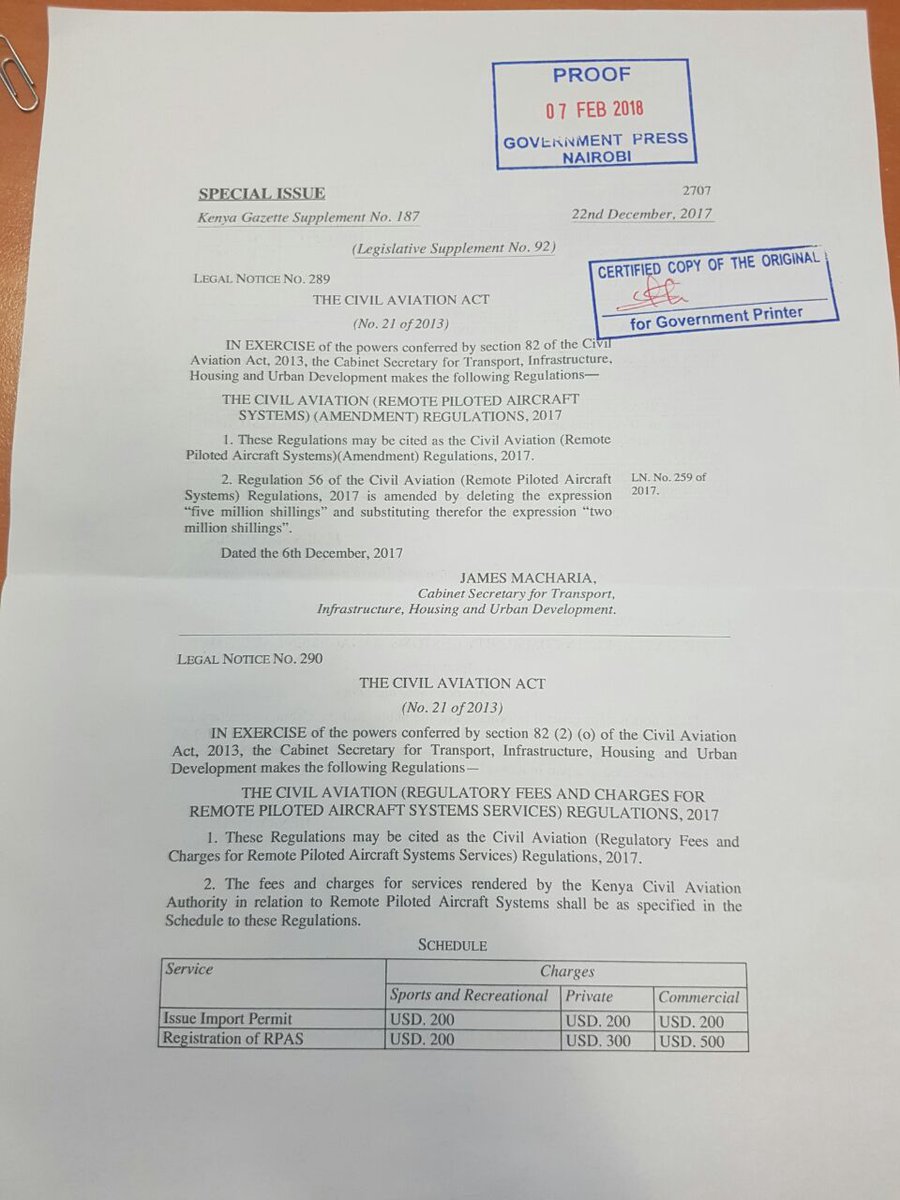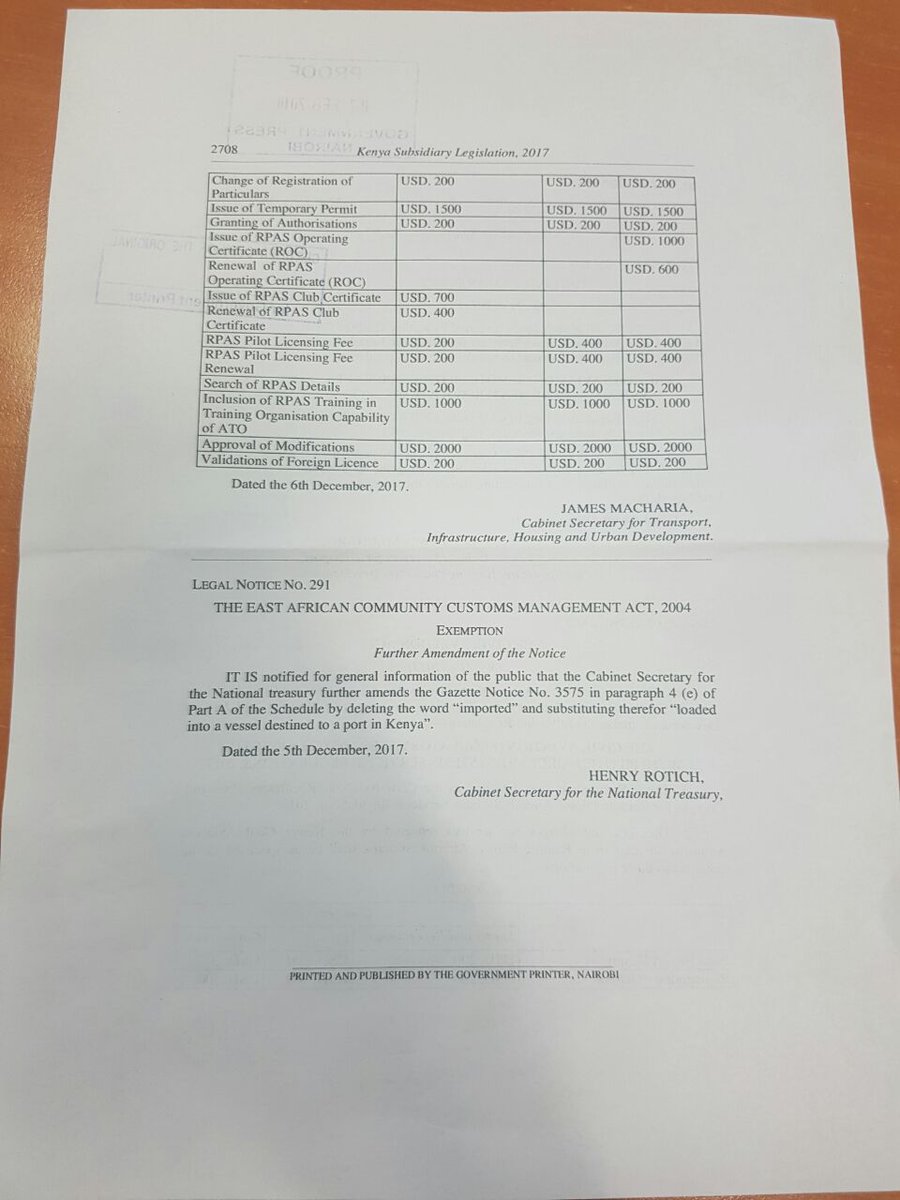 However, critics aver the charges are way too high.
"Waziri @JamesMacharia_ A good videography drone costs between 75,000 and 150,000 ……….. why then would it cost over a million bob just to fly it in Kenya? Not only are these costs crazy and outrageous, they will also get in the way of vloggers showcasing the #MagicalKenya," Polycarp Hinga, a pilot and drone owner, tweeted.
"This is killing Kenya's film industry that has almost zero government support. @UKenyatta @ckfoot @OleItumbi @EzekielMutua those costs are insanely ridiculous," activist Boniface Mwangi added.