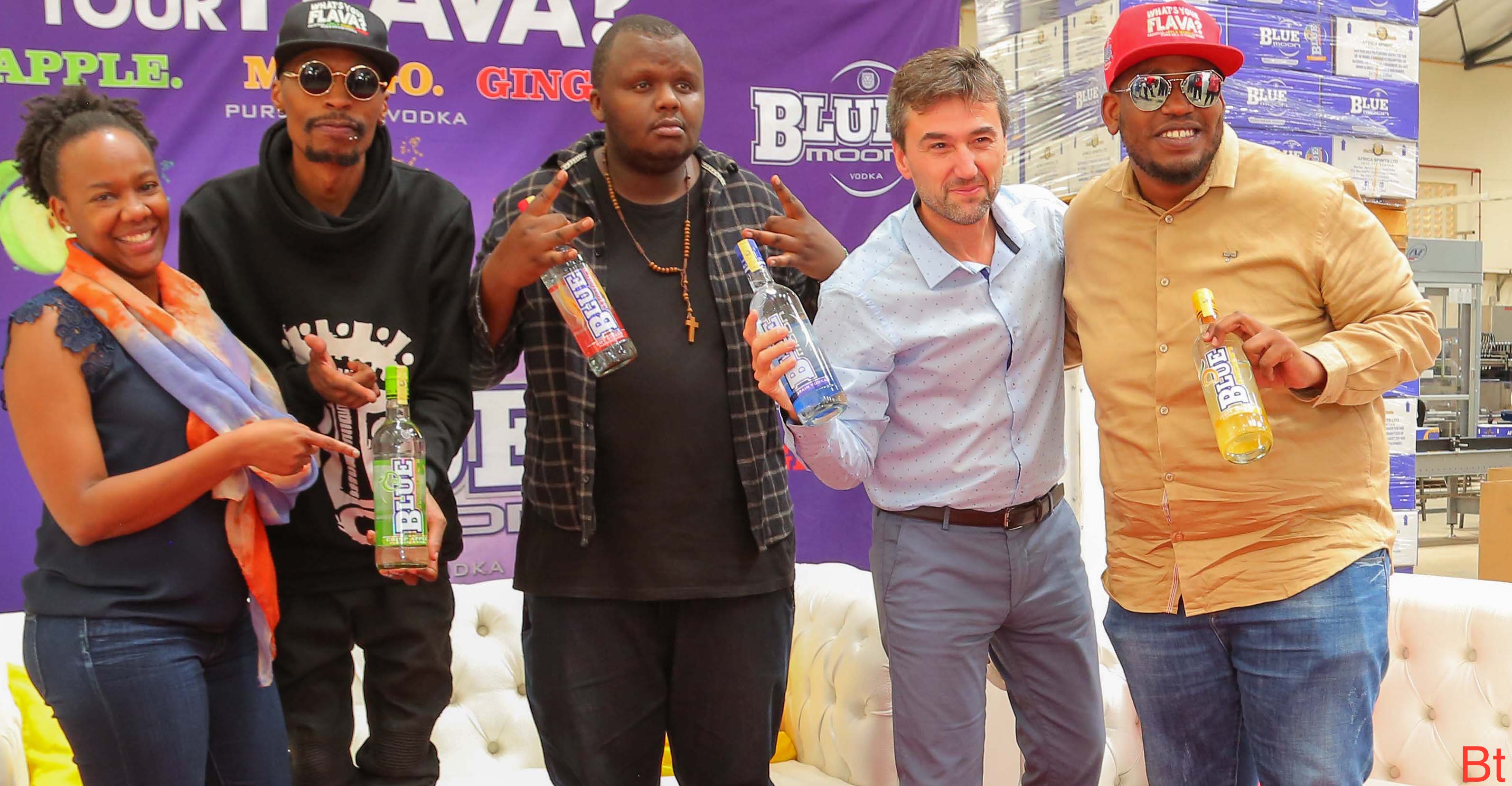 Hit makers, The Kansoul, have renewed their partnership with Bluemoon Vodka as brand ambassadors for another year in another show of the growing stature of the Kenyan creative industry. 
The trio of Madtraxx, Mejja and KidKora signed up with Bluemoon Vodka last year and has since headlined shows for the brand and participated in consumer engagement events. 
Get the party started
The Kansoul, is a Kenyan afro-pop/Genge group formed in Nairobi by Mejja, Kid Kora and Madtraxx in the year 2014. Initially, they were well known individual artists before they chose to form the group the Kansoul.
"In the last one year of our engagement, the idea of 'Get the Party Started' has been re-imagined through their infectious vibe," said Ms Nyawira Kariuki, Head of Marketing at Africa Spirits Limited (ASL), the manufacturers of Bluemoon Vodka.
Through their style of music, the Kansoul has made a name in the Kenyan music scene since 2004.
SEE ALSO: KCB profit slows down on low interest rates income
"Our partnership with the Kansoul offers us insight into the culture and lifestyle of our target consumer, thereby enabling us to serve them better and we have seen this with the tremendous growth of our new Bluemoon vodka flavours since we introduced them last November under the theme 'what's your flavor," said Ms. Nyawira.
This year, the partnership will grow to the next level and will see the brand ambassadors support responsible drinking initiatives, career guidance and youth mentorship initiatives.
"We are excited with this partnership as we will be impacting our fans more meaningfully through networking and mentorship opportunities," said Madtraxx.
[crp]