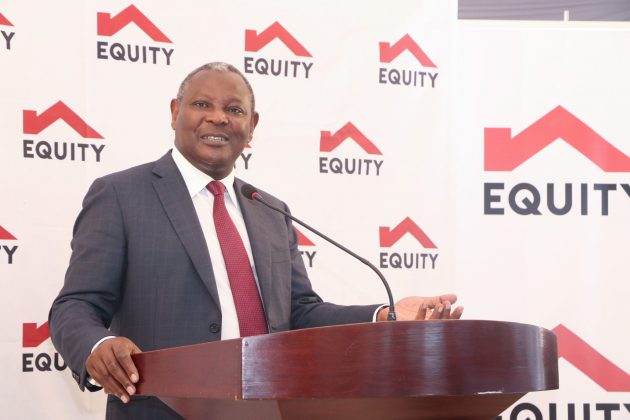 Equity Bank Group has allocated Ksh500 Billion to finance investment by South African and Kenyan firms in Africa.
The plan, meant to increase the bank's revenues and presence in Southern Africa without necessarily opening a branch, will see Equity provide credit for South African firms exporting to the countries Equity operates in as well as Kenyan importers looking to expand.
Equity is leading a four-day business networking meeting with high-powered South African and Kenyan delegations among others to strengthen connections and explore possibilities.
"We have put into disposal of private sector and business community about Ksh500 billion to facilitate trade. We will be funding Kenyan importers or South African firms that want to export into the regions we operate in or those that want to do partnership in the region. We are inviting them as new investors in the regions," Equity CEO James Mwangi disclosed.
The move is also expected to enable Equity take on the likes of Standard Bank and Absa Bank who count South African firms among their biggest clients.
Headquartered in Nairobi, Equity Bank Group currently has subsidiaries in Kenya, Uganda, Tanzania, South Sudan, Rwanda and Democratic Republic of the Congo (DRC) as well as a representative office in Ethiopia.
Mwangi has on multiple occasions laid out a vision for Equity Group in which its expansion across Africa is the key driver of its growth and continued performance.
In July, he predicted that the bank's DRC business would overtake its foundational Kenyan business within "the next few years" in terms of asset base, revenue and profitability.
He notably observed that the move would steer Equity closer to the heights of the likes of South Africa's Capitec Bank.
"DRC business will fundamentally change Equity Group. DRC at the moment contributes 27 percent of the group balance sheet and is growing at about 60 percent annually and may overtake Kenya between the third and fifth year."
"Given the momentum of growth in DRC, the possibility of standing out and becoming more attractive is so near. Equity should now be trading at the same rate as Capitec Bank of South Africa," he stated
Mwangi described Equity BCDC, the entity unveiled in February 2021 after the merger of Equity Bank Congo (EBC) and Banque Commerciale du Congo (BCDC), as "a juggler pipe that will change this (Equity) Group forever."