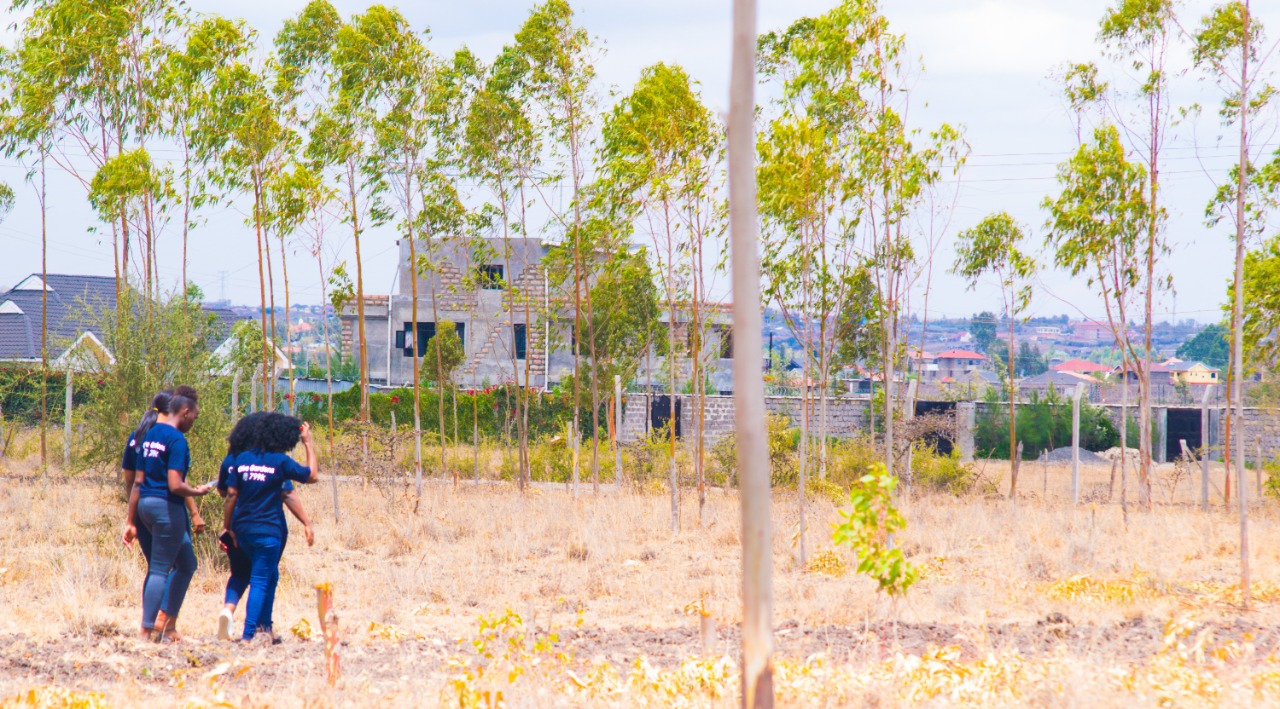 Owning a house has moved from a luxury need to a necessity for most Kenyans. This has raised demand for plots in Nairobi and other major towns as more and more people eager to own their own homes jostle or space.
For many, the dream to own a plot often turns into a nightmare as getting affordable but genuine land is about as hard as finding a good real estate company to work with. A good number end losing their money.
A good real estate company offers value for money by balancing pricing, location and amenities. Many investors are looking for plots close enough to Nairobi and affordable.
We look at five real estate companies offering affordable plots in Nairobi.
5. Optiven Group
Optiven Group is a leading brand in the real estate sector. It says its main objective is to empower property investors and transform society.
Optiven Group is steered by its founder and CEO, Mr George Wachiuri. Its flagship product is Transformed Plots, which are particularly enhanced to suit immediate residential settlement, commercial purposes and futuristic capital gain.
Optiven Group, which aims at creating over 30, 000 direct employees by the year 2030, was recently named among companies that will inspire Africa in 2019 by the London Stock Exchange. In addition, Optiven scooped the best employer in East Africa 2019 by East Africa Best Employer Brand Awards.
4. Username Properties
As one of the active real estate companies in Kenya, Username offers a flexible installment payment plan of up to 12 months. It identifies places with high potential for growth near upcoming infrastructural developments such as highways, bypasses, railways, airports and cities. It has plots in Nakuru, Naivasha and Nairobi, among other regions.
See Also >> The 3 Golden Tips for First-Time Land Buyers
"Our properties are value-added," says its CEO Reuben Kimani. "We ensure we have a perimeter fence, estate gate, internal access roads graded, borehole drilled and electricity installed making your property ready for immediate development."
So far it has issued over 6,000 title deeds. "We are always looking for ways to positively change the real estate industry in Kenya and the region," he adds.
3. Airwave Properties
Airwave Holdings Ltd was started in 2014 to provide affordable land and housing solutions. The company sells plots and land all over the country and says its properties come with title deeds. The company sources land near upcoming government and privates sector projects to ensure that the value of land appreciates within a short time. It offers flexible payment terms, allowing down payments, followed by installments.
2. Diamond Property Merchants
Diamond Property Merchants brands itself as a leading property investment solutions provider in Kenya. It says it has created wealth for a number of businesses and individuals over the years. "Our goal is to deliver the best investment solutions to our clients," it says, adding "Our plots guarantee investors maximum benefits as we put in the research to make sure you realize your home ownership dreams."
1. Fanaka Real Estate Ltd
This company has stood above the rest in offering genuine and affordable land near Nairobi CBD at prices ranging from Ksh300,000 to Ksh1.2 million.
Fanaka Real Estate, established in early 2016, has completed over 22 projects, helped by the fact that the firm has priced its properties in such a way that even low-income earners in Kenya are able to afford a piece of land that comes with a title deed.
Clients buying from this firm have a flexible installment plan of up to 12 months with the initial deposit being only 30% of the plot's price.
Plots on outskirts of Nairobi
Due to an increase in population and high rent charged on houses within the CBD, the majority of Kenyans have opted to buy land in the outskirts of Nairobi and build their dream homes. Areas east of Nairobi remain major attractions.
Fanaka Real Estate sells land in areas such as Kamulu town (30km from Nairobi CBD) at 799,000 and Malaa town (45 minutes drive from Nairobi CBD) at just Ksh399,000 for a 50×100 plot.
The firm is situated at Dune plaza in Ruai town. To learn more about Fanaka you can visit their website http://www.fanaka.co.ke
Next Read >> Engineer Who Build a Real Estate Company Using Student Loan